OnePlus 3 now on sale - to everyone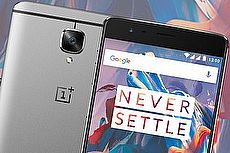 © OnePlus
CHINESE smartphone maker OnePlus have entered the mainstream mobile world by releasing their latest handset to the general public.
Their previous three devices have been sold on an invite-only basis, primarily due to the limited numbers available - but the high-spec but moderately priced OnePlus 3 is available to anyone who wants one.
The OnePlus 3 is being touted as a rival to Apple's iPhone SE, the HTC 10 and Samsung's Galaxy S7 - and at £329, for considerably less expense.
Standout features of the phone include 6GB of RAM, a 16 megapixel camera, dual SIM functionality and the ability to receive a day's worth of charge in just 30 minutes.
Aesthetics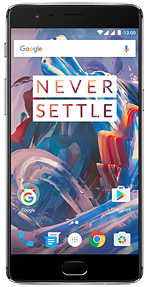 As will be no surprise to those who've seen the previous OnePlus releases, the handset looks and feels like a high-end phone. Like many of its competitors, it has an aluminium alloy unibody, gently curved to give a phone that's 7.3mm thick at its maximum.
Three hardware buttons adorn the sides, one of which allows users to easily switch between silent mode, receiving all notifications, or only priority notifications.
The 5.5-inch full HD screen is vibrant and bright, although despite having a higher resolution than the iPhone, reviews suggest it isn't as sharp, and it can't compete with the likes of the HTC 10.
OnePlus are the latest Android smartphone manufacturer to offer a device with an AMOLED (active-matrix organic light-emitting diode) screen - a step up from the IPS LCD technology they used in their previous handsets.
It gives good response times and, they say, it's less draining on the battery than the old LCD display - but the fact that it's responsive right up to the edges of the device means it's easy to unintentionally interact with the phone whilst holding it.
Camera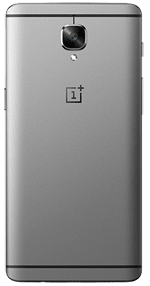 The 16MP rear-facing camera is decent enough, and offers RAW image support - allowing the user to take pictures that retain all the data from the sensor, rather than compressing it (and therefore losing some of it) as happens with cameras that support JPEG images and the like.
Photography enthusiasts will also be pleased by the fact that there's far more scope for twiddling with manual settings for exposure, ISO and focus.
The 8MP front facing camera is built more with selfies in mind, and will take a snap with no other prompting than its subject smiling at it.
Battery
The OnePlus 3's 3000mAh battery is slightly smaller than the OnePlus 2's 3300mAh - but the smaller capacity is more than balanced by changes to the charging technology.
The new OnePlus Dash charger has an adapter that contains the heat generated during the charging process - which means that charging can continue at the same speed whether the phone is being used or not.
In other smartphones, which heat up during charging, the rate at which they charge drops considerably if we try to use them at the same time, in order to prevent them overheating.
OnePlus say the increased efficiency means half an hour's charging can restore 63% of the phone's battery - enough, they say, to power around seven hours of HD video playback.
The only downside of the so-called Dash Charging is that it requires a proprietary cable and adapter, currently priced at £27.
Using a normal charger, or plugging the phone into a computer via USB cable to get a bit of extra battery power, will work fine - but by comparison it'll seem frustratingly slow.
Storage
Handset reviews on Choose
The OnePlus 3 ships with 64GB of storage, which is pretty sizeable compared to other smartphones, most of which typically come with 32GB.
However, while competing handsets can often be expanded by up to another 200GB by adding an SD card, the OnePlus 3 is like the iPhone in that adding external memory is not an option.
Where the OnePlus 3 is unusual is in the amount of RAM it's packing - a whopping 6GB is more than double that most competitors can offer.
This, coupled with Qualcomm's latest top-end smartphone chip, means the phone can cope with pretty much anything we ask of it, and continue to do so when faced with the more demanding apps we're likely to see in the future - an important consideration for those who don't intend to upgrade their phone every year.
Another unusual feature, at least when it comes to phones available in the UK, is that users can add a second SIM to the OnePlus 3. This allows users to have two numbers connected to the phone, and is particularly useful for people who need a dedicated work phone but don't want another handset.
What is truly unusual is that both SIM cards can connect to a 4G or 3G network at the same time; dual-SIM phones normally allow one card to connect to a faster network at the expense of limiting the other to 2G.
Dedicated OS
Most smartphone brands offer their own slight tweaks to whichever version of Android they run, but OnePlus have gone one further and built their own operating system, based on Android Marshmallow (version 6.0 and above).
OxygenOS is a stripped back and bloat-free operating system that has customizable hardware and software buttons built in.
For those who don't like OxygenOS, the phone comes with an "unlocked bootloader" to make it easier to load custom versions of Android.
In all, the OnePlus 3 gives great value for money and is easily the company's best phone yet.
While it does a good job at competing with handsets costing twice as much, the disappointing display and lack of expandable storage may be off-putting for those wanting something truly high-end.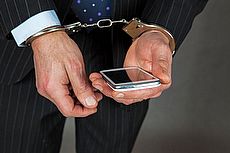 23 November 2017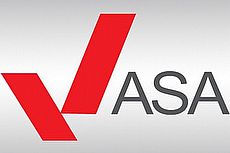 23 November 2017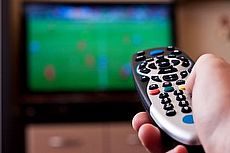 15 November 2017
Follow us or subscribe for FREE updates and special offers