O2 and Be Broadband customers that remain unmoved by the network's Sky broadband takeover can, well, remain unmoved, the providers have announced.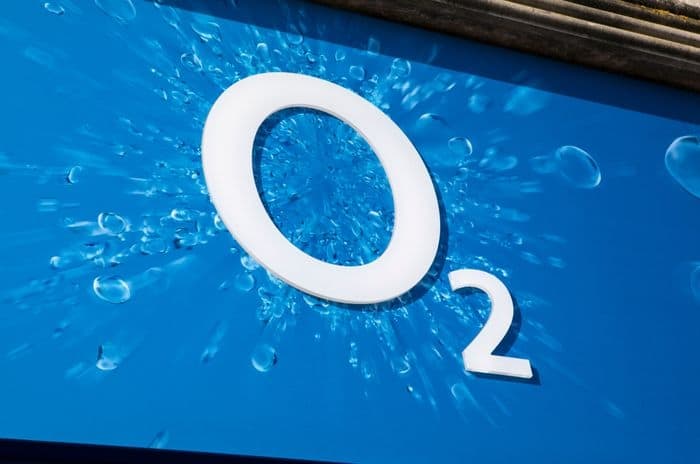 Credit: chrisdorney/Shutterstock.com
Sky broadband bought Telefonica's UK broadband business in March this year and will begin to move their newly acquired customers in October.
However, subscribers to O2 or Be don't have to go to their new network unwillingly.
Sky are allowing them to stay on request, although their service will stop when the O2/Be network is 'switched off' sometime in Spring 2014.
Note also however, that there more options being made available to BE customers. More on that here.
Why stay?
Maybe some O2 and Be customers have a 'captain going down with the ship' level of commitment to their ISPs but there are some more pragmatic reasons they might not want to change network.
Be broadband customers in particular are a tech savvy bunch and, as we reported here, are none to happy about the change of landlord.
Monthly prices will change as a result of the migration and non-LLU customers will be moved to Sky's Connect service, which is poorly reviewed.
So, for a variety of reasons, customers may want to stick with their current ISP's network until they can find a better new home than Sky.
However, it's unlikely that many will decide to stay.
Not only is the prospect of getting your connection turned off entirely hardly appealing, Sky are making a number of concessions to migrating customers.
As well as, as we'll see, a completely new premium service for the tech-focused BE bunch.
All Sky broadband customers must take Sky home phone but migrating customers will be able to take broadband and keep their line rental with a different provider.
Sky say, "If you don't already have a phone or landline service with O2 or BE then you won't be expected to take Sky's phone or landline service. You can take Sky Broadband without Sky Talk and Sky TV."
Sky will try to get their new customers to sign a new, probably 12 month, contract by offering special deals.
But if customers choose not to take a special offer they'll keep their old contract and will be released when they would've been with O2 or Be.
Finally, while it's true that some customers will be moved to Sky Connect, Sky broadband is available in many unbundled exchange areas and customers already in O2/Be LLU areas are highly likely to be covered by Sky LLU too.
It's fairly easy to check this in advance.
In fact, anyone concerned that Sky LLU will be unavailable in their area can check using the postcode checker here.
How to stay
To stay, O2 and Be customers need to phone Sky to tell them and clarify that they realise their service could be turned off entirely as a result.
Sky will write to each household due to be migrated at least two months before the migration date with all the details of the new offer including prices.
Anyone that wants to stay needs to let Sky know preferably before October and certainly soon after they receive their migration letter.
The notification number is 08448 245 480 and is available from 8.30am to 8pm, 7 days a week.
Any customers that don't make contact with Sky will be assumed to have accepted the terms in the letter and will simply be migrated over to Sky's network, along with everyone else, between October and early 2014.
The bitter end: is staying a bad idea?
As we said above, it's not like O2 and Be customers are planning on heroically sitting in on their broadband lines but the fact remains that, if they do decide to stay, their services could be stopped.
It's important to know that if a service is stopped due to network unavailability it could result in a 'cease on the line' being issued on the premises.
A 'cease on the line' is effectively a note that your phone line is turned off and it could mean that an Openreach engineer would be needed to move the household to a new ISP.
That could be costly - a new line installation can cost more than a hundred pounds, although it can cost less, see our guide.
Customers without O2 or Be line rental will be less affected, as just their broadband will be turned off - not their line rental.
Either way, though, the lesson is: those that want to stay with O2 and Be would be well advised to let Sky know and move somewhere else sooner rather than later.
Worth waiting a little longer?
BE customers may consider waiting just a little longer to make a decision as Sky has announced it will be relaunching BE as a premium service on it's network.
The new service from BE (Sky T/a BE) will offer a static IP and customisable options, as well as tech support from BE's existing Bulgarian based team.
Currently, the new service will be fibre only, however Sky are looking into similar options for ADSL customers.
The BE Usergroup has reported "So Sky are looking to recreate BE on their own network as a premium service based on their top notch Fibre Unlimited Pro service.
"They plan to make this new service exclusively available to Members first. ... [but] it'll take some months to get it up and running.
"So, there you have it. There is a bright future ahead. Sorry again for the wait, but please hang on a little longer. We don't think you'll be disappointed. And until Sky has options that are right for you, it's business as usual."