NPOWER have launched a new fixed energy tariff purchased from renewable energy sources, with 100% of the electricity customers consume being matched by sustainably sourced electricity.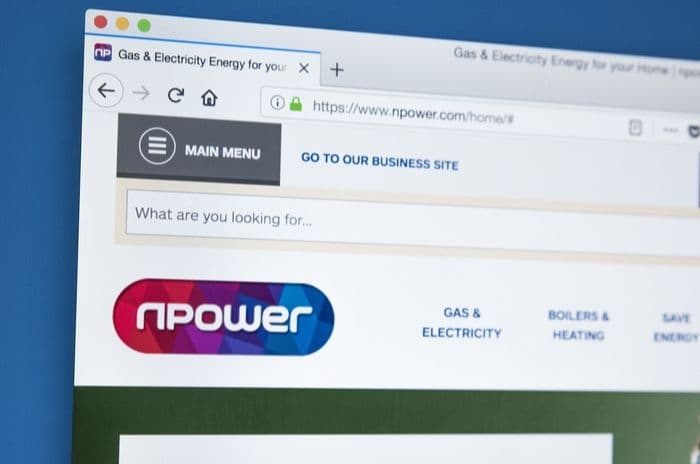 Credit: chrisdorney/Shutterstock.com
By contrast, however, only 15% of the gas customers use on the new Go Green Energy Fix tariff will be matched against a renewable equivalent, making it less green than the Clean Energy tariff E.On launched a couple of weeks ago.
That said, Go Green is fixed for two years, while E.On's tariff is fixed for only one, meaning that npower customers will be protected for longer from price rises.
Yet either way, by offering such products, both npower and E.On have taken important steps towards increasing the supply of green energy and thereby making it cheaper, which at a time of high standard tariffs is needed more than ever.
Plant two trees
While the proportions of clean electricity and gas involved may be different, npower's Go Green Energy Fix works according to the same principle as E.On's Clean Energy tariff.
What happens is that, once a customer signs up for the tariff, npower will purchase renewable electricity equal to 100% of the electricity the customer uses at home. Once purchased, this green energy will then be fed by the provider back into their network.
As such, the more electricity customers consume on the Go Green tariff, the more npower's network will be made up of renewable electricity.
The same thing applies to the consumption of gas, although here npower will purchase green gas equal to only 15% of what a customer burns (more reason to make homes all electric).
This low percentage is perhaps disappointing, given that E.On's tariff provides 100% matching for both electricity and gas, but npower seem determined to make up for this shortfall by adding another feature to their Go Green product.
Go Green marks the next stage of our green product development and we're proud to have purchased 100% renewable electricity from our sister company
Andy Wiggans, npower
Namely, they've partnered with environmental charity Trees for Cities, who will plant two trees for every dual fuel sale of the tariff.
Combined with the 100% and 15% electricity and gas matching, npower believe that this makes the Go Green tariff superior to other similar tariffs on the market.
Their Commercial and Marketing Director, Andy Wiggans, said, "By switching to Go Green, customers are not only choosing a renewable energy supply, but they're also supporting the Trees for Cities initiative, which is enormously beneficial for both communities and the environment".
Comparisons
As beneficial as it may be, many customers won't go for the new tariff unless it provides value for money, and here Go Green fares well, although its two-year duration makes it hard to compare against other renewable tariffs.
Npower state that, on the basis of an average yearly consumption of 3,100 kWh of electricity and 12,500 kWh of gas, the Go Green Energy Fix tariff will cost households approximately £1,078.
This is £23 cheaper than the npower two-year Price Fix December 2019 (at £1,101), and what's more, it's also cheaper than the following two-year(+) deals from other members of the Big Six.
| Deal | Average annual price |
| --- | --- |
| British Gas Home Energy Secure | £1,107 |
| EDF Blue and Heating Protect Feb 20 | £1,141.71 |
| E.ON Energy Fixed 2 Year v11 | £1,151.25 |
| SSE Fix 2020 | £1,155.98 |
Yet it's not quite as cheap as certain others, although the following table also includes a couple one-year fixed tariffs, which can afford to be cheaper than their two-year counterparts:
| Deal | Average annual price |
| --- | --- |
| Scottish Power Help Beat Cancer Fixed Saver January 2020 | £1,032.93 |
| E.On Clean Energy (one year) | £1,064 |
| Tonik Positively Green (one year) | £847 |
| ENGIE Fixed March 19 v2 Paperless | £897 |
| ENGIE Fixed Sept 19 v4 Paperless | £953 |
Renewables and bills
Still, the Go Green Energy Fix does offer good value for money, especially compared to most of the two-year deals offered by the Big Six.
More importantly, this value for money goes to show that renewable energy can often be cheaper than energy derived from fossil fuels.
And this is important, given that energy providers have come under heavy fire this year for increasing bills so much.
That bills have had to rise so much despite the growth in renewables has been something of mystery, yet a big part of the reason for this is that almost half of the UK's energy is imported from overseas.
Because of this, what's needed to bring down bills isn't so much caps on standard tariffs, but greater investment in UK-based renewables, which as the Contracts for Difference auction showed in September are becoming increasingly efficient and increasingly cheap.
It's for this reason that E.On and npower have set admirable examples by offering renewable tariffs and taking steps to stoke greater demand for green energy, and it's also reassuring to see that Scottish Power, for example, have recently built eight new onshore wind farms worth £650 million.
Yet if bills are to be reduced significantly, the Government needs to get behind renewable energy more thoroughly than they have done in recent years, and invest in a future of cheaper, greener energy.