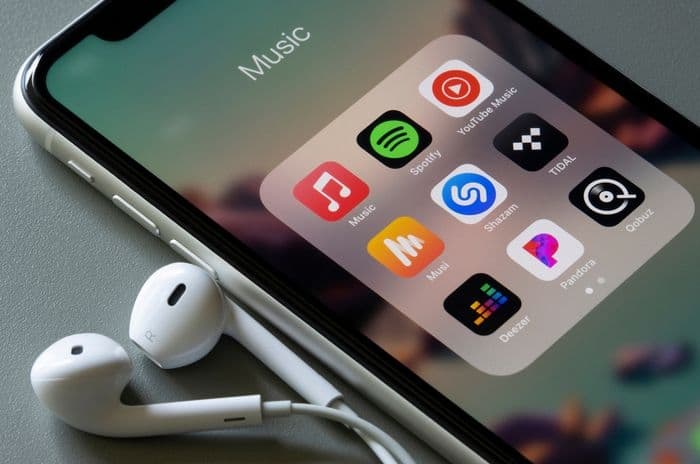 Credit: Tada Images/Shutterstock.com
Broadband providers have long been under pressure to provide their users with viable alternatives to downloading music illegally.
Yet, several years and millions of pounds later, no UK ISP has yet managed to sustain a successful streaming service.
Why can't providers get music streaming right? And is there any chance they'll crack it in the future?
Why music streaming?
Between 2004 and 2009, the Recording Industry Association of America (RIAA) estimates, 30 billion tracks were shared through filesharing networks.
The music industry has been pursuing those copying and sharing songs illegally for many years and with little effect.
Pushing big companies to develop legal alternatives is perhaps one of their least threatening schemes, compared to, say, blocking filesharing sites through the courts or sending out letters to individuals either as rights holders or under UK law.
A report published at the end of 2011 found that the number of people in Sweden sharing music illegally had dropped by 25% since 2009 as Swedish music streaming service Spotify gained popularity.
But although music streaming websites offering millions of music tracks to customers on demand for free have boomed in the past few years none of them were spawned by ISPs.
Failed attempts
However, that failure isn't from a lack of trying.
Sky Songs
Sky's streaming service Sky Songs closed in 2010 after a very difficult 14 months. The service, which was designed to be similar to iTunes, had failed to attract enough customers.
When Sky Songs launched back in October of 2009 it was intended to be the main music streaming service for millions of homes around the country.
Customers who opted for the free Sky Songs package were limited to just 30 seconds per track, something that could not compete with the likes of Spotify which generates its revenue from advertising not just subscriptions and offered a much more extensive amount of free content when it first launched.
However, that problem: the major four record labels only agreed to back Sky Songs because they agreed not to entice users in with a free plan.
The record labels said they weren't comfortable with unlimited streaming for customers not paying a monthly subscription fee.
Unfortunately, that condition seemed to be Sky Songs' undoing.
Virgin and Universal
Similarly, in June 2010, Virgin Media signed a deal with Universal Music that promised a new music streaming and download service.
But other record labels were slow to get on board. After two years of painful negotiation Virgin announced that their new digital music service would launch by the end of the year.
Instead, however, by the end of the year Virgin Media had apparently abandoned the plan and launched an exclusive deal with Spotify instead.
What next?
Spotify and Virgin Media
Where ISPs faltered, competitors in the music streaming space succeeded.
Spotify

was launched in October 2008 and just two years later, in 2010, had over 10 million users, a quarter of which were paying subscribers.
The introduction of the Spotify app alongside the brand's Premium service meant that users could listen to music on the move. The company also teamed up with Facebook in September 2011.
The tie in with Facebook saw Spotify's monthly active users soar from 1 million to 4.4 million, according to Appdata.
Spotify themselves have never released detailed statistics and have only officially confirmed that 10 million listener figure.
As we've already noted, around the same time that they signed a deal with Facebook, Spotify also completed negotiations with Virgin Media.
The new partnership has so far seen the music streaming service offered through the unique TiVo platform, promoted heavily among Virgin Mobile customers and offered at a discount to new broadband customers.
How Virgin Media and Spotify move forward together in the future will, however, be interesting.
Deezer and Orange
Orange have also dipped their toe into music streaming using a partner rather than developing their own software.
Deezer

is a French online music streaming service which hopes to rival Spotify in the UK after enjoying success in France.
The service differs slightly from Spotify as users are able to listen to 'radio stations' and create 'smart radios' which uses your previous music selections to create a station full of similar music.
Similarly to Sky Songs, Deezer does not allow those with the free service to listen to more than 30 seconds of each track.
However, by paying the monthly fee users can either stream an unlimited amount of tracks or, with the premium service, store tracks on their devices.
At the time of the deal with Orange, Deezer had 1.2 million subscribers.
Orange haven't yet shown any sign of bundling the service with their broadband.
We7 and BT
Alongside We7, Yahoo, the Internet Advertising Bureau and Somethin' Else, a digital media agency, BT got £1.8 million in March 2011 from the Government's Technology Strategy Board to develop a cloud radio service.
We7

, which already offers an online music streaming service, was expected to take the lead on the practicalities but it could be BT broadband users who are ultimately some of the first to benefit when the service is rolled out.