GiffGaff launch P2P loans for mobile handsets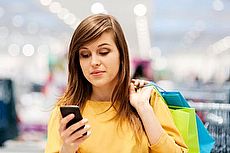 GIFFGAFF, the super-cheap mobile network known for their SIM only deals, are offering an unusual new way to buy top of the range handsets: peer to peer loans.
The 'mobile network run by you' currently have a range of 20 devices which can be paid for through a peer to peer (P2P) payment plan.
The loan facility comes from RateSetter, another business that markets itself on being a community.
Separating handsets and contracts
Selling contracts and handsets together is nothing new but GiffGaff have deviated from the norm by making the two as separate as possible.
Customers can change either the financing on the phone or the call plan without one affecting the other. The handsets are also unlocked so if GiffGaff stops being a good deal its possible to use the phone with another network.
As the network is run by the members, existing customers will be able to get hold of a phone straight away but newbies will have to pay for call time for at least a month, from £7.50, to be eligible for a handset.
GiffGaff are offering 20 different handsets, from the budget-friendly Nokia 301 at £71 right through to the high end Samsung Galaxy Note 3 at £599.
Unfortunately, the iPhone isn't available at the moment.
However, while GiffGaff are cheaper than their rivals in a few cases, most of the handset prices aren't quite as competitive as the call plans so we don't expect everyone to be chomping at the bit.
Some of the phones, such as the Samsung Fame, Note 3 and Sony Xperia 3 can be bought for much less elsewhere.
However, the HTC One and Nokia Lumia 1020 are both cheaper - by as much as £74.99 - from GiffGaff than any other UK network.
Unsurprisingly, however, paying for the handset upfront is a lot cheaper than paying monthly.
Flexible finance
The bespoke personal loans for mobile phones system, developed by RateSetter, is very attractive to those that don't want to be tied into an expensive contract.
Not only does it give people the option to order a handset on finance, without tying into a contract, but it's flexible too.
Most standard mobile contracts are 24 months but to get a reasonable calling and data package, the monthly payment can be very high. Plus, customers have no hope if they want to get out early.
In contrast, RateSetter and GiffGaff members will be able to choose a repayment period of between six and 24 months, and have the option to pay up to £200 upfront.
For example, the Nokia Lumia 1020 is £525 upfront. If you wanted to pay £50 upfront and pay the rest over 12 months, it would cost £42.59 a month (14.7% APR).
However, it's possible to reduce monthly payments by increasing the amount upfront and extending the payment period. By paying £150 upfront and the rest over two years, it would be just £17.17 a month (9.7% APR).
Borrowers can also pay the loan back early or cancel their call and data plan altogether, with no penalty.
GiffGaff cut mobile costs
Launched in 2009, GiffGaff are a mobile virtual network operator (MVNO) owned by Telefonica and piggybacking on the O2 network.
The provider differs from other MVNOs in that it's run by its members: they manage the forums, spread the GiffGaff word and share their thoughts on what products and services are available.
As a result, prices for members are incredibly low.
The cheapest plan, which gives 200 minutes, unlimited texts and 250MB data, is currently £7.50 a month.
To put that into perspective, O2's cheapest one month SIM only deal is £11 a month and offers 50 minutes (+100 O2 to O2), unlimited texts and 100MB data.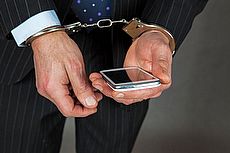 23 November 2017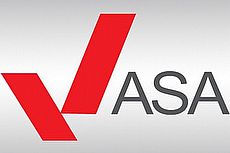 23 November 2017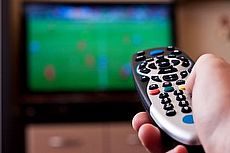 15 November 2017
Follow us or subscribe for FREE updates and special offers