TERRESTRIAL television programs for children will be subsidised to the tune of £60 million from 2019, thanks to the creation of a new fund.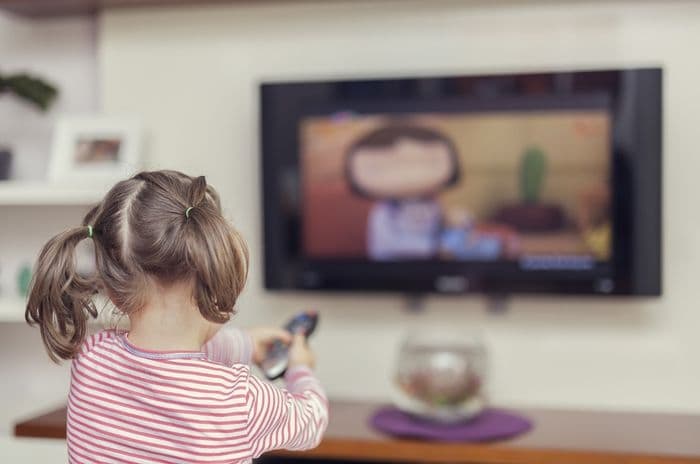 Children in the UK can look forward to more original programming on terrestrial Public Service Broadcasters (PSBs) including ITV, Channel 4 and Channel 5, thanks to Government support for the creation and distribution of children's content.
It follows concern about a lack of new original children's programming on terrestrial television over recent years, driven by regulatory changes and compounded by the growth of subscription and on-demand TV services.
Content from a diverse range of backgrounds, nations and regions will be prioritised to ensure greater diversity of children's programming. Culture Secretary Karen Bradley said the fund "will give our world-renowned television production sector the boost it needs to create innovative content for a wider audience".
Dwindling production
The Communications Act 2003 removed PSBs obligation to provide children's content as part of their schedule, while tighter advertising restrictions has made children's programming less profitable for broadcasts.
It has led to a significant reduction in the development of new children's TV programming over the last decade. Spending on children's programming by PSBs fell 25% between 2009 and 2016, and 39% among commercial television channels.
Changing habits
The number of households in the UK with access to terrestrial television fell 3% from 19.28 million to 18.69 million between 2016 and 2017. It's not a huge change but is feared could be indicative of people moving away from terrestrial television and PSBs in favour of satellite, cable, online and on-demand services.
Although the numbers have dropped off over the last 12 months, 2.25 million UK households watch Youview TV, including BT and TalkTalk TV.
| | Terrestrial (millions) | Youview (millions) |
| --- | --- | --- |
| Q3 2016 | 19.28 | 2.32 |
| Q4 2016 | 19.05 | 2.3 |
| Q1 2017 | 18.94 | 2.31 |
| Q2 2017 | 18.73 | 2.26 |
| Q3 2017 | 18.69 | 2.25 |
UK households by TV platform. Source: BARB
A 2017 study by broadband provider Hyperoptic showed that UK customers are watching more and more on-demand content from providers like Netflix and Amazon.
The latest attempt
The new Government funding is being targeted to commercial PSBs to help them compete in the children's television market. And it's the latest in a number of attempts to promote the development of new children's programming.
In 2014 the Government extended tax breaks offered to animation and high-end TV makers to children's programming, to help address shrinking investment in children's content by PSBs and commercial broadcasters.
More recently The Digital Economy Act 2017 granted Ofcom powers to introduce children's content quotas on PSBs. Ofcom launched the Children's Content Review in November 2017 and is due to release the results in the summer, which could include new obligations for broadcasters around children's content.
A detailed policy paper will be pushed in 2018 setting out exactly how the Contestable Content Fund will work. The British Film Institute are administering the fund and working with the government and its design.