Facebook complain about EU regulators' investigations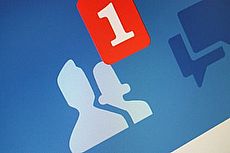 FACEBOOK have hit back at EU regulators for "initiating multiple, overlapping investigations" into the social networking site's privacy policy.
So far, regulators in multiple EU countries, including Belgium and the Netherlands, have investigated the company.
That's despite the fact, Facebook say, that any disagreements over their privacy policy have already been ironed out with Irish regulators.
Facebook's Vice-President of Public Policy, Richard Allan, issued a statement via the social media platform suggesting the simplest way to resolve the issue is for national regulators to work together.
This is the EU's ultimate plan - they're working toward a Digital Single Market, where all European countries would share the same set of data protections rules.
But this could be some time off and Facebook's experience again brings into question whether 28 countries will really be able to agree on the same policy.
Cracks appearing
Allan says "cracks have begun appearing" in EU-wide laws, with separate countries "revisiting basic questions" about how Facebook's services work.
Having to comply with 28 separate and changing sets of rules is tough enough for an internet giant like Facebook - let alone new start-ups just trying to break into the market.
Their main argument is that national regulation could make it impossible for all but the biggest internet companies to provide their services throughout Europe and would fragment the market.
According to Allan, national regulators "undermine the EU model" and are "potentially damaging the development of Europe's economy".
Digital tracking debate
But regulators are showing great interest in Facebook's privacy policy, concerned about how the company collects data from European users for targeting advertisements.
Facebook use "digital tracking"; placing cookies on users computers to track visited sites.
When back on Facebook, the user will then see advertisements that relate to what they'd viewed outside of the site.
This is why people often notice ads show up in their Facebook feed for clothes or other items they've looked at while browsing. It's one of the ways Facebook earns their keep, and partly why the site is free to use.
Earlier this month, when accused by Belgian researchers of secretly installing tracking cookies on users computers, Facebook denied the practices breach the EU privacy law.
While Facebook did admit to digital tracking, they say their cookie policy is clear and that users can opt out.
Opting out
There are plenty of ways to control privacy settings on Facebook but opting out of digital tracking involves using an external site.
Facebook recommend the European Interactive Digital Advertising Alliance opt out, available here.
With over 100 websites signed up to the European Interactive Digital Advertising Alliance, once tracking is turned off via the website, most sites will permanently stop this digital tracking.
But tracking by some sites, Facebook included, has a way of unexpectedly turning back on - so it's best to routinely check these opt out settings to be sure.
The other option is to stop using the social network altogether - although arguably this doesn't prevent tracking either; according to the Belgian researchers, Facebook can track people who've visited the site in the past, even if they've not signed up.
Allan maintains this is unintentional though, saying it's caused by a bug Facebook are working to fix.
Data protection reform
Facebook's motives aside, there's little argument against some regulation when personal information is at stake.
But at the same time, the European Commission are well aware of the problems caused by a fragmented regulatory market.
In fact EU data protection reform is high on the Commission's agenda and an important part of the Digital Single Market.
Back in January, the Commission's Vice-President, Andrus Ansip said EU citizens and businesses are "waiting for the modernisation of data protection rules to catch up with the digital age".
It's been long discussed, with a full review agreed over a year ago, however TechUK say the Commission's reform could finally be in place by the end of this year.
But TechUK aren't hopeful EU data protection reform will provide the answer to everyone's problems; they're "far from confident" it'll make it easier for consumers to manage their personal data.
And they're unsure it'll provide "greater legal certainty" to businesses planning new innovations.
On May 6, Ansip is due to announce a "detailed strategy" for creating a Digital Single Market, so consumers and businesses alike will hopefully have a clearer idea of plans then.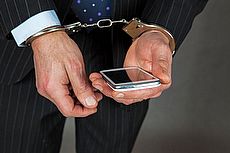 23 November 2017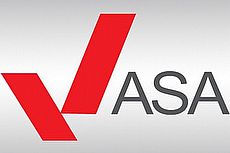 23 November 2017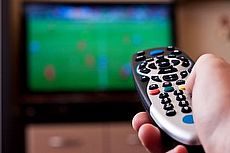 15 November 2017
Follow us or subscribe for FREE updates and special offers