BT bring in 'new' entry level TV packages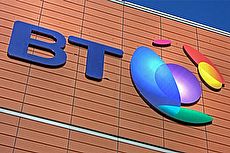 BT APPEAR to be attempting to gradually phase out their TV Starter package in favour of two packages that offer slightly more in either content or kit.
The alternative packages are the Entertainment Starter deal - previously an upgrade option - for those with fibre, and a refreshed version of the old Essentials package for those with standard broadband.
New customers looking at getting BT TV will find they're nudged towards one of these two instead of the apparently free of charge TV Starter deal, unless they go about their order in a particular way.
The basics - TV Starter
Since last summer, TV Starter has been the only package available to new customers taking BT's standard broadband, as well as being the entry level deal for those with Infinity.
To get it with the standard single-tuner Youview box customers need to pay a £49 activation fee, but that's about it: it's free of charge as long as a customer is in contract with BT for at least a 12-month period.
Those who have seen out a contract must pay £4 a month.
Alongside the usual Freeview channels and the extra catch-up services available through Youview, it includes the BT Sport pack, access to the BT Store and apps for Netflix and Now TV; customers who do pay for it are basically paying a discounted price for BT Sport.
A little more: Essentials and Entertainment Starter
Essential and Entertainment Starter each offer a little more, in different ways.
Standard broadband customers who choose the Essential package, will pay £6 a month for the same content as they'd get with TV Starter, listed above.
But they will get the better Youview+ box, which has a dual tuner and can store up to 300 hours of SD recordings - and as mentioned, everyone who has a BT TV subscription gets BT Sport free of charge.
Without that box, then, BT Broadband customers who want the sport pack would have to pay at least £5 a month to watch online or via the BT Sport app - so we could see the £6 monthly fee as part payment for the better box, and part payment for the privilege of getting BT Sport on a decent sized screen.
Entertainment Starter offers more in the way of content instead.
It comes with the basic Youview box, but adds 20 of BT's "premium" channels to the line-up; it usually costs £6 a month but at present BT are offering it at half price - £3 - for the first 12 months.
BT Broadband Latest Offers
How to get more choice
The trick to getting a choice of entry level TV package with either standard or fibre broadband appears to be to choose the broadband part of the deal first.
Those who look at the TV packages first will be asked to type in their postcode, with the option of adding their home phone number, to check what kind of broadband is available to them.
If they can get BT Infinity, regardless of whether they want it or not, they'll be shown only the packages available with the faster fibre connection - and the cheapest of the three displayed will be the Entertainment Starter deal at £3 a month.
Those going via the broadband pages, however, will be asked about TV after choosing how fast a connection they want, which will affect which of the TV packages they can get.
Those who've chosen one of BT's standard broadband deals will be given the choice of watching BT Sport via TV Essential or TV Starter; those who've picked an Infinity deal will get to pick from Starter or Entertainment Starter.
Why push the fibre deals?
In a way, it makes sense for BT to be pushing the TV packages that are only available with their fibre deals.
Those of us who aren't bothered about BT Sport or the quietly brilliant exclusive-to-BT AMC channel can get almost all of what's available with the Starter and Essential packages through a decent Freeview box - all we'll really lose out on are the extra catch-up TV services.
When part of that TV service is delivered via a broadband connection - as is the case with Youview - we'll need a faster connection to cope if we're after HD rather than SD quality pictures, or want to stream a couple of channels at a time.
So to really get the most out of BT TV - including their extra HD channels and their ultra HD channel, Sky Sports and all the Sky Cinema channels - requires fibre broadband; the faster connection allows for both the content streaming to our TV and the rest of our online activity to be as smooth as possible.
BT Infinity Broadband Latest Offers
That said, the Starter pack does serves another purpose - as a reasonably commitment free way of seeing what else BT can offer. The options are limited for those who have standard broadband, for the reasons given above.
But Infinity customers can add any of BT's extra services to the Starter deal on monthly terms, including the Entertainment Starter channel pack.
There's more on BT TV in general in our full review.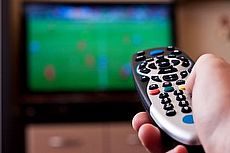 15 November 2017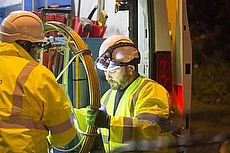 10 November 2017
9 November 2017
Follow us or subscribe for FREE updates and special offers