BT usage snafu leaves customers more suspicious than ever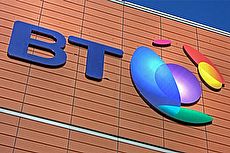 BT has been forced to apologise after incorrectly billing users of their Fon wi-fi service for data they never used.
The blunder has left BT's customers even more suspicious of unusually high usage on their accounts, an ongoing problem for the ISP.
BT customers who exceed their 10GB, for standard broadband, and 20G, for fibre, limits are charged £5.30 for every 5GB extra they use.
They're also strongly encouraged to upgrade to one of BT's more expensive unlimited deals.
As you might imagine, those fees and suggestions are often unwelcome, especially when customers feel that they haven't actually used their connections all that much.
Customers are now concerned that usage billing 'mix ups' aren't as uncommon as BT would have us believe.
Wi-fi billing mix up
BT broadband customers share a small portion of their home broadband with other members of the community, in return for free access to thousands of wi-fi hotspots around the UK.
It works by a special router splitting the connection: one part for a normal secure broadband connection and the other part is open to the public for Fon customers to use.
However, between 12th June and 10th July the connection wasn't split, meaning that some customers were charged for both their own usage and any wi-fi traffic from Fon users.
The telecoms giant refuses to give any details on how many have been affected by the error, but claims it was a "very small number".
BT has also tried to reassure concerned customers that this was a "one-off incident" that has since been fully rectified with refunds to those affected.
Just Fon customers?
Despite the constant reassurance from BT that this unprecedented error has been resolved and won't happen again, customers aren't convinced.
The BT Care Community Forums are littered with users complaining of high broadband usage dating back to 2011.
While BT has apologised and refunded customers for the error this time around, many believe that similar errors have occurred in the past, but simply been ignored.
This has not only resulted in wasted time, energy and money of the people affected and some particularly suspicious users suggest that it could be part of a sinister ploy by BT to get light users to upgrade.
"The first month we got BT broadband was option 1 the 10GB package, I left my house for 2 weeks and the monitor was at around 6/7GB and with no one in the house and no one with access to it I came back to find it was now at 12GB, thought this was a bit odd," BT forum member, brickharbor, said.
"For the last few years, BT have said my usage is half (approx 5 GB) my limit of 10 GB. This changed in September 2013 [when] BT said my usage increased to 23GB," another forum users with the handle hunterclarke said.
"The monitor says my average monthly allowance is 6.5GB. Imagine my horror getting an email today (5 Aug) saying that as at 23.59 on 4th Aug I have used 15.13GB in the last 4 days!" Rapide said in another post.
It's not clear from the forum whether the complainants are part of Fon scheme or not, but they do suggest that the problems are particular to BT, with many saying their usage soared since switching provider.
"To be honest with you i was with sky the free broadband package which was 2Gb and I haven't went over the limit once so I cant see how I have spent 7gb in 8 days," another user complained.
Suspicions on usage
These forum posts are just a small snapshot of the complaints about unusually high BT broadband usage.
BT say that their monitoring is accurate and that the users above are simply changing their internet use: watching more, or higher quality, video online; using voice over IP (VoIP) like Skype or simply spending more time browsing could all result in a jump in usage.
The problem, perhaps, is that there's no way to see which of those is really behind an increase
BT tend to direct anyone with a problem like this to their Connection Manager.
The service simply tells customers how much data they have used in the current month alongside a very subtle button allowing you to upgrade your broadband if you're nearing or have exceeded your allowance.
Sounds simple enough. Unfortunately, the forums are also full of complaints about the tool being constantly 'under maintenance'.
Consumers that are worried about their broadband usage and have had little help from BT can monitor their data with third party software, find out how with our guide to monitoring broadband usage, but the software tends to be complicated and technical and has to be installed on every device using the home wi-fi in order to get an accurate reading.
Ultimately, BT are making it incredibly difficult for customers to accurately measure their usage, and in turn, making angry customers even more suspicious about high bills.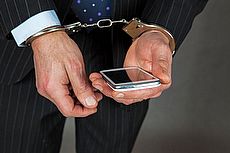 23 November 2017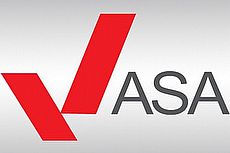 23 November 2017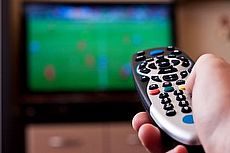 15 November 2017
Follow us or subscribe for FREE updates and special offers