BT expand £3 music streaming - and karaoke! - service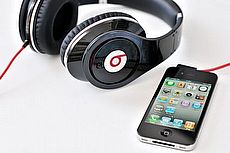 BT have announced that their TV customers will soon be able to access a new music streaming service for £3 a month.
The UK's biggest broadband provider will expand their BT Music service to include about 150 albums worth of tracks from Universal Music, the world's largest music company.
The service will then expand to 1,000 albums from Universal artists and, BT hope, other big labels will soon strike similar licensing deals to fill up the service.
Let's hope for BT customers' sake they're doing more than just crossing their fingers.
Universal Music previously attempted to launch a streaming service with Virgin Media.
For a year the two struggled to get other labels on board and, ultimately, Virgin Media abandoned the idea, signing an 'exclusive' deal with Spotify in August 2011 instead.
Free with TV Unlimited
The BT Music service is already available for £3 extra a month or free with 'TV Unlimited' add on.
Unlimited is an add on which gives BT YouView TV customers access to a number of on demand services including 200 films, a classic sports archive and a library of US and UK TV shows.
New on BT Music now
Lady Gaga: Artpop
Katy Perry: Prism
Robbie Williams: Swings Both Ways
James Blake: Overgrown
Arcade Fire: Reflektor
(plus Rihanna, The Who, U2, Mumford & Sons...)

BT Music currently allows users to create playlists, listen to albums, watch concerts and sing karaoke, a service we hope they'll expand as they add more artists.
Getting away from the TV
However, right now BT Music is very much a TV service.
Making music as portable as Spotify or Deezer, which have desktop and mobile apps for users, will have to be a priority if BT hope to lure their customers away from them or even interest those not currently using a streaming service.
Getting licensing rights from labels will be BT Music's first and biggest challenge, though.
Spotify and Deezer have about 20 million licensed tracks available for users.
If we generously assume that an album has 15 tracks, this first wave of albums from Universal will only leave BT Music with about 2,250 songs.
With 1,000 albums they'll still have just 15,000.
It's unclear why rights holder have chosen to hold back broadband providers' efforts to build music streaming services, since many have also suggested that legal services are the only way to stem the tide of illegal downloading.
As well as the failed Virgin Media service, Sky Songs failed to get off the ground after struggling to get labels to come on board.
The service launched in late 2009 and was gone by the next summer.
Few people took it up - many speculated that consumers were simply unwilling to move from their current streaming services - but a lack of music on offer surely had something to do with it and this is only a problem that's grown between then and now.
With the possible exception of The Beatles, consumers raised on Spotify expect to find a huge range of artists when they search.
For the fifty millionth time...
Perhaps rights holders prefer to focus on blocking filesharing sites instead.
Two weeks ago the British Phonographic Institute (BPI) announced that they have now sent Google 50,013,109 requests asking that the search engine take down links to sites that infringe on the copyright of their members.
You read that right: they have literally asked for the fifty millionth time.
While others might take that as a sign that their strategy isn't working - what's that saying about doing the same thing over and over and expecting a different result? - the BPI prefer to see it as proof of their martyrdom to the cause.
"Google leads consumers into a murky underworld of unlicensed sites, where they may break the law or download malware or inappropriate content, because it persistently ranks such sites above trusted legal services when consumers search for music to download. ...[Google] chooses to keep on driving traffic and revenues to the online black market, ahead of legal retailers," said BPI Chief Executive, Geoff Taylor.
The BPI added that their tests showed that, on average, 77% of first page Google search results for Top 20 singles were for illegal download sites.
Perhaps helping legal services get off the ground would help.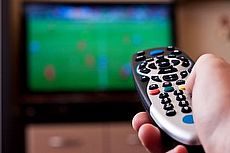 15 November 2017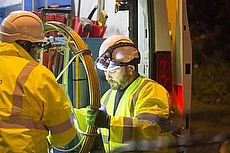 10 November 2017
9 November 2017
Follow us or subscribe for FREE updates and special offers