Labour's controversial 50p 'broadband tax' has been dropped by the coalition Government.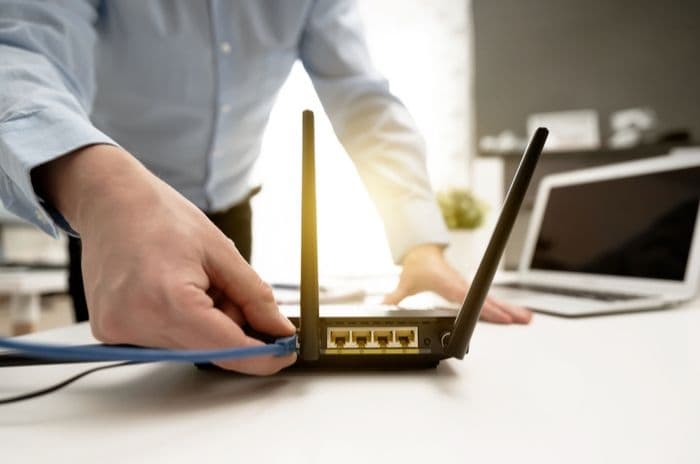 Credit: Proxima Studio/Shutterstock.com
After Innovation minister Ed Vaizey's vagueness on what actually constitutes superfast broadband there was no hiding the chancellor's clear-cut cut of the controversial broadband tax.
Emergency budget cut
The move was announced as part of George Osborne's emergency budget on Tuesday.
Osborne has previously described the planned 50p a month, £6 a year telephone tax, as an "archaic" way of funding the roll-out of next generation broadband services.
The Tories had pledged to abolish the levy if they came to power and, since the levy has had little public support, it must have been one of their easier campaign promises to meet.
An unpopular tax
The 50p a month broadband tax, first suggested in the Digital Britain report, planned to raise £175m for the UK's next generation broadband internet network.
Urban paying for rural
Yet the idea was almost universally slammed, primarily because it would mean those in urban areas paying for broadband to be rolled out in rural areas.
A cross-party Business, Innovation and Skills (BIS) Committee was extremely critical of the move, for example.
"We believe that a 50p levy placed on fixed telecommunication lines is an ill-directed charge. It will place a disproportionate cost on a majority who will not, or are unable to, reap the benefits of that charge," the Committee said.
On the other side of the coin, however, many rural users remain worried that they'll never get a decent broadband connection if it's left up to the market alone.
Charles Trotman of the Country Land and Business Association, for example, said, "Remote communities risk being left behind in 'broadband deserts' unless more is done to help villages set up connections themselves."
Unfair for those on low incomes
Charles Dunstone, chief executive of TalkTalk was also an outspoken critic of the tax.
The increased pressure would lead 100,000 homes to give up their connections, he said.
The Communications Consumer Panel also expressed concern that the lowest income households would suffer, even though they'd be exempt from the tax if they had a social phone tariff.
Just 21.25% of homes who are eligible for social landlines currently have them, the CCP said so this was an unfair measure. In addition, it claimed, the Government was doing little to advertise exemptions.
Anna Bradley, the chair of the Communications Consumer Panel, which advises Ofcom on consumers' best interests said, "the proposed duty is a fixed charge so would have a relatively greater impact on low-income households than on those with higher incomes."
What now for the USC?
Despite the scrapping, however, the coalition is still fully behind the previous Labour government's Universal Service Commitment (USC) to provide every household with 2Mb broadband by 2012.
If not through a specific tax how does it plan to achieve it?
Vaizey earlier restated the government's commitment to building an infrastructure capable of delivering 'superfast' services, although his definition (or rather, lack of definition) of 'superfast broadband' left many scratching their heads.
Private Sector Investment
Plans to support private investment in broadband will include changing regulatory measures to ease the costs of infrastructure roll-out.
The government will also be providing £200m left over from the digital TV switchover to fund pilot projects which aim to bring a broadband service of at least 2Mb to hard to reach rural areas.
Broadband Brainstorming
Broadband and telephony firms have also been invited to attend a one day conference which will attempt to come up with ideas on how to achieve the USC, as well as delivering 'superfast' services to homes around the country.
Both BT fibre, provided by BT and resold by other ISPs, and Virgin Media's cable network have been introducing 'superfast' services to more and more customers of late, with both companies stating an aim to have two thirds of the country covered within five years.
Beyond this however private companies are reluctant to invest in areas with sparse populations without government help.
Virgin Media are severely constrained by the size of their physical network and BT are reluctant to subsidise other broadband providers by installing infrastructure only to have it opened up to competitors by regulators.
Ideas such as 'duct sharing' which involves companies letting other firms lay cables along their routes have been touted as potential ways to save costs.