Broadband and house prices: it's complicated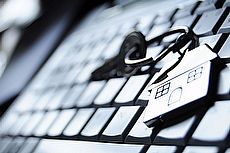 ©iStock.com/miluxian
ACCESS to faster broadband can increase house prices, a new study has found.
In London, homes that went from a dial up connection to ADSL2+ increased in value by about 8%, economists from the London School of Economics and Imperial found.
But London isn't representative of the rest of the UK. Elsewhere in the country, and particularly in rural areas, faster broadband has barely any impact on property values.
Neither does this increase confirm that house prices will rise in line with broadband speeds. In fact, the study found diminishing returns on increasing speeds.
When London homes went from dial up to broadband their value increased by 6% but when their broadband was upgraded to faster ADSL2+ their value only increased by 2%.
In other words, although this study looks like it'd be a good justification for investing in our broadband infrastructure, in some ways it's the opposite.
Faster speeds 'not a priority'
"For policy, [these results] may imply that what is really important is to make sure that everyone gets access to some decent broadband connection," the researchers say.
"Getting access to very high speeds should, perhaps, not be the priority."
This study uses data on house prices, broadband coverage and real speeds, based on an online speed checker website, from 2000 to 2010.
Virgin Media isn't included, and anyway only started increasing speeds in 2009, and neither is fibre from BT Openreach because that only started to be rolled out in 2010.
The effect of rolling out fibre broadband is, then, unknown.
But based on the data we do have available we can guess that it would be negligible: from what this study can shown, it's having broadband that makes the real difference, not having faster broadband.
Rural areas get little benefit
This problem is compounded in rural areas, the researchers claim.
In urban areas, the economic benefits of the upgrade for each household are already sufficient to cover its cost, even with the most expensive fibre to the home (FTTH) technology. In suburban areas, too, the benefits of fibre to the cabinet (FTTC) can easily outweigh its costs.
But "rural areas are... the most problematic: this is where costs are highest and benefits lowest," the study says. "The benefits from the speed upgrade are about 15% of the cost of bringing fast broadband."
Only if one is willing to accept that at two thirds of the coverage benefits will also be realised, then the case for FTTB passes a cost-benefit test under the stricter interpretation of the Digital Agenda in rural areas.
"It seems," they conclude, "that the benefits are relatively small where the policy maker is most likely to intervene."
Broadband and house prices: it's complicated
This is the first through study of the economic benefit of broadband on ordinary homes and it's been keenly awaited by the Government, for example in this November 2013 report, as it attempts to justify the huge amount of spending it has undertaken.
This may not be the good news story they were hoping for.
There is some other evidence that better broadband could increase house prices.
A December 2012 survey conducted for Halifax, for example, found that 30% of people said that access to good
broadband would affect their decision on whether to buy a house; 13% of respondents said they'd pay up to 3% more for a house with fast broadband.
Another 2013 study carried out by a comparison site found that 20% of prospective home buyers would pay more for a property with faster broadband.
Earlier this year Rightmove added a broadband speed checker to its property listings, a result, the site said, of the increased importance house buyers were placing on home internet.
But these studies are small and they're based on how people think they'll behave, not on how they actually do.
Looking at the actual figures, as this study does, we can see that faster broadband doesn't necessarily push up house prices and, when it does, often doesn't increase them as much as we'd like to think.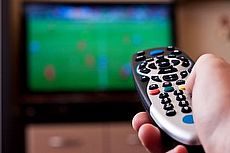 15 November 2017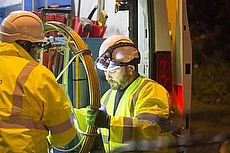 10 November 2017
9 November 2017
Follow us or subscribe for FREE updates and special offers