British Gas launch 'Local Heroes' on-demand repair service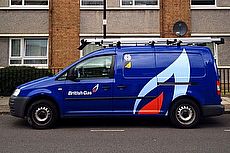 ©iStock.com/track5
BRITISH Gas have launched Local Heroes, a digital on-demand service enabling customers to find and hire local tradespeople to carry out home engineering work.
Having been successfully trialled in restricted areas, the service will now enable people throughout the UK to connect with "local plumbing, heating, electrical and drainage experts".
At the moment, the number of tradespeople registered with the service is currently limited to around 2,500, yet British Gas plan to expand to other trades beyond plumbers and electricians in the near future, as part of a bid to capture the £5.7 billion home services market.
And while some customers may be concerned about letting third parties into their homes, British Gas assure them that all work carried out through the service will come with a 12-month guarantee from the energy provider.
Service
Described as the "Uber of home repairs" by some in the media, the services provided by Local Heroes are currently available via its website, rather than via a mobile app.
Open to the entire public rather than to British Gas customers alone, it allows users to search for suitable tradespeople based on the kind of work they need doing, as well as the specific problem they have.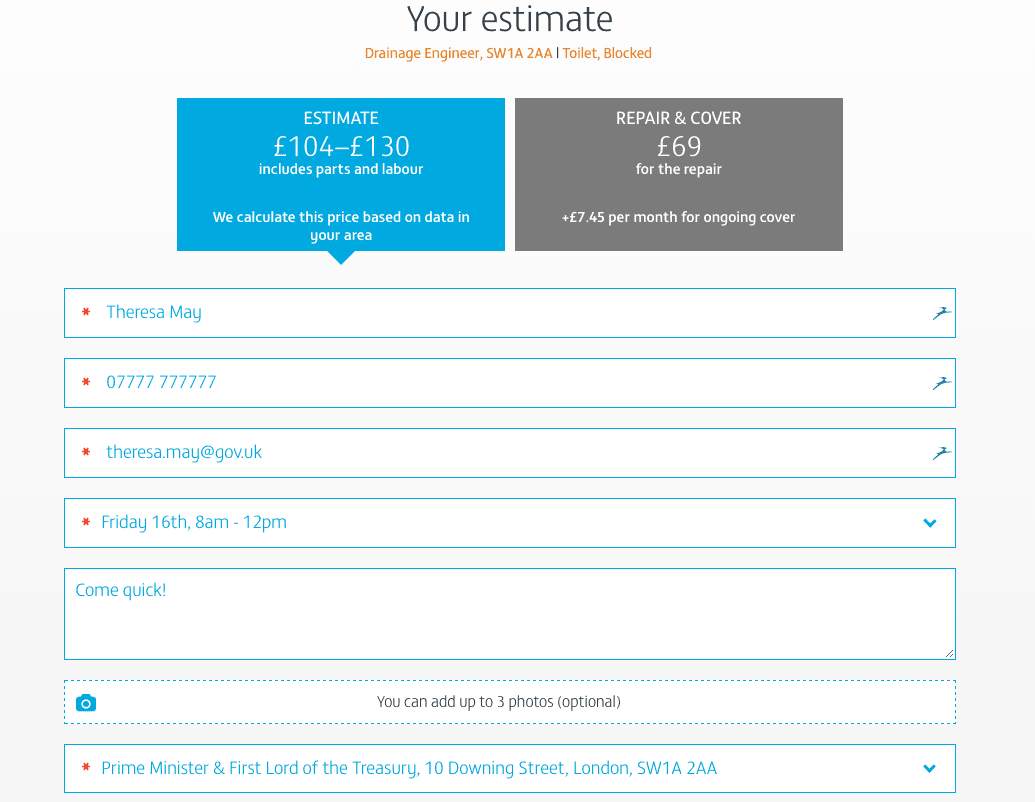 Source: Centrica/British Gas, Local Heroes website
Once the details of the job are entered, customers are given an estimate, which is presented as a range rather than a specific sum (à la Uber). If the customer is happy with this estimate, he or she then presses the "Find a hero" button, which results in the system finding a contractor ready and willing to carry out the work.
Having already given their phone number, the customer is then phoned by the tradesperson recruited by the system, who will discuss the terms of the job (including the price) with them.
And that's about it, with the service making home repairs more convenient than it arguably has been at any time in the past.
As the Chief Executive of Centrica Consumer, Mark Hodges, commented, "Local Heroes is the first online platform that offers a complete start-to-finish experience, introducing current and next generation Centrica customers to local tradesmen - crucially, all backed by the peace of mind of a British Gas guarantee".
Energy
It's perhaps this British Gas guarantee that will make Local Heroes stand out from its main competitor, Homeserve, which doesn't quite have such a big name behind it.
Added to this, Centrica (the parent company of British Gas) also state that tradespeople need to be "vetted and approved to become Local Heroes", something which should in theory provide customers with even more peace of mind.
Local Heroes is a perfect example of how we see innovation and new technologies flourishing at Centrica
Mark Hodges, Centrica
Of course, what this all means for British Gas' actual energy customers is another matter altogether, although it at least shows evidence of the provider's ability to be inventive in terms of how they serve customers.
Such an ability was also apparent in their February announcement of a loyalty scheme, which offers special tariffs, for example, to those customers who sign up to their HomeCare repair and maintenance scheme.
And last year it was also evident in their providing eight hours of free energy to those customers who agreed to have a smart meter installed in their homes.
Such ingenuity may not always make up for expensive standard variable tariffs (SVTs), although to be fair to British Gas, despite once having one of the most costly SVTs on the market, they've frozen their standard tariff until August, whereas every other member of the Big Six has raised theirs.
And while there's no guarantee of any direct link between Local Heroes and their energy business, if the on-demand repair service is successful in cornering a significant percentage of the £5.7 billion home services market, then British Gas might be better placed to hold off raising energy prices again in the future.
It may go without saying, but at a time when prices are so high the Government are threatening a cap, this would indeed be good news for their customers.
7 August 2017
Follow us or subscribe for FREE updates and special offers