Android Nougat to begin rollout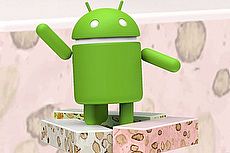 © Google
GOOGLE have officially launched the newest version of their device operating system, Android Nougat, following several months where it was only available in beta.
Among the new features in version 7.0 are a universal multitasking split screen mode and improved Quick Settings menu, better notifications - and 72 new emoji.
But while anyone with a new enough iThing will be able to download and run iOS 10 within days of it being released next month, Android Nougat will take far longer to roll out.
Google's own devices will naturally be among the first to start updating to Android v7.0, but other smartphone manufacturers using Android will have to test the OS with their own devices before rolling it out to their users - and many older models will miss out all together.
Which phones will get it?
The first device that will ship with Android Nougat on board isn't Google branded, however. That honour will go to the LG V20, due to be officially revealed early next month.
There are two "seasons" for new devices to be announced and released - around September (when Apple reveal their new flagship iPhones), and around March and the annual Mobile World Congress (when Samsung tend to unveil their next Galaxy S devices).
Android Nougat: coming soon...
Google Nexus 5X
Google Nexus 6
Google Nexus 6P
Google Nexus 9
Google Pixel C tablet
Google Nexus Player set top box
General Mobile 4G (Android One)
Because of the timing of the Nougat's release, the first glut of handsets to be launched running the OS is likely to be next spring - but Samsung have said that they aim to get an update available for the Galaxy Note 7 (due to go on sale in the next week or so) within two months.
Otherwise it's mostly owners of the devices listed to the right who can expect to be able to update to Nougat in the very near future - if they're not already running the test version available to them through the Android Beta programme.
And here's where we can start to work out which devices, regardless of manufacturer, won't be getting upgraded to Android v7.0.
Google have said they won't be updating the Nexus 5 phone (released in October 2013) or the 2013 version of the Nexus 7 tablet.
Three years is a long time in mobile technology terms - the Samsung Galaxy S4 was the Android flagship of choice in 2013, and while it's still a good phone, it feels limited compared to the S7.
People who therefore have handsets and tablets of similar or lesser specs than the 2013 Google devices shouldn't be surprised therefore, if they miss out all together on Nougat.
HTC have confirmed that the HTC One M8, released in March 2014, won't be included when they roll out the new OS - and despite being used in Sony's version of the Android Beta programme, the Xperia Z3 (released September 2014) will also miss out.
All the Sony Xperia handsets that followed it - including the Xperia Z3+ - will get Android v7.0, but there's no time frame for when.
Samsung's list of handsets that will get the update begins with the Galaxy S6 range - released just last year. The good news is that those who look at the price tag for that phone and wince is that the 2016 Galaxy J3, the company's "economy" handset, will get Android v7.0.
But when?
The general rule of thumb is that the newer the device, the sooner the manufacturer will make the update available to it.
HTC - who have made devices for Google in the past - say they expect to start making Nougat available to unlocked versions of the HTC 10 in the next few months, with earlier models following on shortly afterwards.
As mentioned above, Samsung plan to get an update ready for the Note 7 within a couple of months, and it's possible their other eligible handsets will benefit fairly soon afterwards.
But note that mention of unlocked handsets in HTC's plans.
As mentioned above, Android upgrades depend not only on the manufacturers testing then releasing the software for download, but in the case of devices locked to particular operators, on the operators as well.
Anyone who's got a mobile phone via a contract may find themselves waiting a little longer than their SIM-only friends with the same model.
Lagging behind
That's one of Android's big vulnerabilities.
Android is the most popular mobile device OS in the world, with more than one billion devices made by more than 1,300 manufacturers running some version of it.
Only a fraction of those devices will get the Nougat update, and with the odd exception most will be waiting at least a couple of months for it to reach them, possibly several more.
Fragmentation of Android compared with iOS, August 2015

SOURCE: Open Signal Android Fragmentation Report 2015. Available here.
The graphic above is from an OpenSignal report released around this time last year - before the arrival of iOS 9 and Android 6.0 (Marshmallow).
At that point, Android Lollipop had been around for nine months, but it was only in use in 18% of Android devices. By comparison, iOS 8, which had been around one month longer, was operational in 85% of devices running iOS.
A year on, and it's not difficult to imagine Android Marshmallow accounting for a similarly sized slice of the pie as Lollipop did - and a similarly huge proportion of devices running a less recent version of Android.
That leaves them potentially vulnerable to malware and other security issues affecting those earlier versions.
When such issues are discovered with iOS - as has happened only recently - all Apple have to do is come up with a patch and release it, and every device that can benefit from it should receive a prompt to download it.
But when Google create and release a patch for an Android vulnerability, it's once more up to the manufacturers and operators to make sure that it gets distributed to their devices - and threats to name and shame those companies that don't provide security updates seem to have fallen flat.
A new OS is a chance to make sure that all the latest security patches get installed alongside a host of new features - but the devices that benefit are likely to be getting the few aftercare updates that manufacturers seem willing to commit to anyway.
For the millions of us with older devices, Android Nougat may be something of a bittersweet development.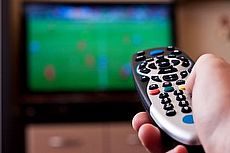 15 November 2017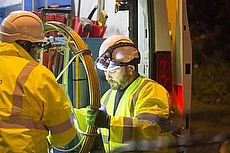 10 November 2017
9 November 2017
Follow us or subscribe for FREE updates and special offers