Octopus Energy, a UK energy supplier with around 600,000 customers, is pioneering a new way to secure cheap, green energy through integration with voice technology.
Customers on the Agile Octopus tariff will be able to ask Alexa a number of questions about their energy tariff, to help them curb their usage and maximise cheaper energy during off peak periods.
By integrating one of the smartest tariffs on the market with a popular smart device, Octopus hope to help customers better manage their bills, and to use green energy when the maximum amount is being produced.
Their Chief Executive, Greg Jackson, has commented on the increase of voice control and the evolution of the smart home. He says that, with Alexa integration, customers will be able to more easily decide when to undertake energy intensive activities such as washing clothes or charging their electric vehicle.
For those with the smartest homes, this level of integration could make securing cheap energy even more effortless. Because they have already integrated the If This Then That (IFTTT) platform, customers with connected devices could tell Alexa to 'do the laundry when electricity is cheapest'.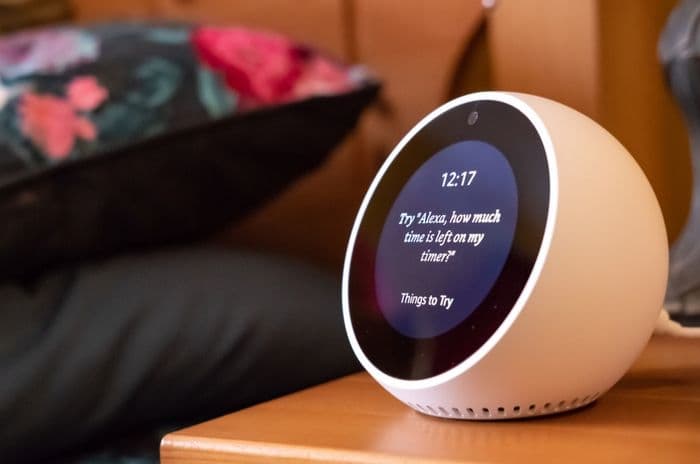 How does it work?
The technology is designed to work alongside the suppliers 'Agile Octopus' tariff. This tariff is the first in the UK which allows it to track the wholesale price, allowing customers to use energy at different rates depending on the price at the time.
Known as a 'smart time of use tariff', the Agile tariff lets customers known when it's cheapest to use energy. The tariff works by giving customers access to half hourly energy prices, which are updated daily. If wholesale prices drop, so do customer bills.
To use Alexa with Octopus, customers must first be on the Agile tariff. They also need to be on a Secure brand smart meter. Clearly, they'll also need an Amazon Echo, and Octopus say that the technology works will all Echo speakers.
Users can search for the Octopus Skill in the Alexa app, enter their details and then request information by simply asking Alexa. Some of the queries could include information on what the current rate is, what is was at a specific time, and when it's scheduled to be cheapest that day.
Those with intelligent devices such as Hive, Tado and Philips Hue can further optimise their consumption by asking Alexa to adjust energy usage based on the half hourly price changes set for that day.
In addition to this, customers can opt in to receive text alerts when priced drop below zero. At this time, they will actually be paid to use energy.
Is it worth it?
As much as this technological advancement is certainly exciting to read about, there are some limitations which mean not all customers will be able to benefit.
The Agile tariff is a non-fixed tariff, which could see customers paying more for their energy when demand across the network is high. Those who use the majority of their energy at peak times (between 4pm and 7pm, for example) could find it more expensive than a fixed deal.
At the moment, the tariff is only available to electricity customers, as gas tariffs tend not to vary throughout the day.
The biggest stumbling block here is that, in order to get the maximum benefit from the tariff, customers need to be fully engaged with their energy use. While those with the smartest of smart homes may have the equipment to automate the process, the majority are yet to adopt such technology and will therefore be limited to information gathering only.
Having said all this, it's incredible to see what the future could hold for energy use. The UK's rollout of smart meters hasn't been a huge success so far, but the original promise was for smart time of use tariffs just like Agile Octopus.
Being able to integrate an energy tariff with a smart speaker like an Amazon Echo is nothing short of groundbreaking. It certainly bodes well for the future of energy consumption, where consumers will have more flexibility of tariff and behaviour to keep control of their bills.