OwnFone review: A minimalist mobile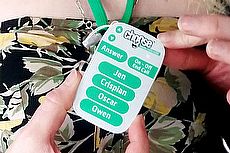 © Choose Ltd
NOT everyone needs a smartphone with a gazillion functions - at least, not according to OwnFone.
The telecoms startup aren't the first company to come up with the idea of a minimalist handset. Doro and ClarityLife have already released bare bones devices.
But neither have dared to get quite as basic as the OwnFone, which is an almost featureless device the makers claim that any age group can use.
Read on to find out how the OwnFone works, jump ahead to find out how much they cost, or skip to the end to see what we thought of it.
How does it work?
OwnFone is small - almost the exact length and width of a credit card. It's 7mm thick and weighs just 40g, and uses the Vodafone network to make and receive calls.
The front of the phone has four buttons to operate it - the rest are devoted to contacts. You must have at least two contacts on the phone, and no more than 12.
The main on/off switch is located at the back of the phone. The phone's battery lasts about three days if the device is left on, although Ownfone say most users charge theirs once a day.
Getting started
Probably the most difficult thing about the OwnFone is ordering it - because you need to make all the choices from the outset.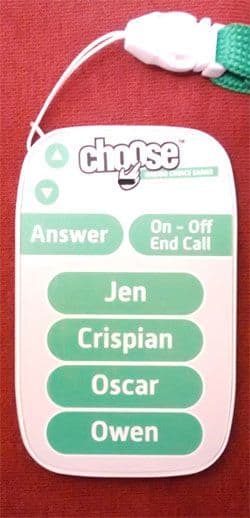 All the visual information is printed on the phone itself, so don't expect to be able to mess around with contacts and wallpaper (or, in fact, anything) when it arrives.
The first choice is whether to have your contacts listed as names, pictures or in Braille.
There's also a choice of designs - these range from block colours to patterns, such as flags and flowers.
If you want to fully personalise it, you can upload your own design. We weren't able to resist Chooseifying our test phone.
Then it's simply a matter of entering names and numbers for the contact buttons. There's the option of an additional 999 button as a contact, as well as having your own number printed on the back of the phone.
If you subsequently want to change a contact, there's a fee of £10 to have the phone reprinted, but numbers can be changed free of charge by contacting OwnFone customer service.
Making a call
Making a call is as easy as you might expect - once you've made sure the phone's on and working. Here's the process for that very first call:
Check the switch on the back is in the "on" position.
Press and hold the "On - Off" button on the front, until you hear the welcome tone.
Wait for the blue light to flash slowly.
Press a name button to make a call.
Change the volume by pressing the triangles above the "Answer" button.
End the call by pressing the "End call" button.
After that, it's as simple as pressing the name to start the call, and the two triangles to end it.
How much does it cost?
Because it's entirely pre-programmed, the OwnFone isn't quite as cheap as you might first think. Basic OwnFones cost £40, but they can cost up to twice that amount depending on the features you pick.
Then there's the cost of using the phone to consider.
The handset
The starting price of a phone with word buttons is £40. This increases to £50 for a handset with image buttons, and £60 for one with Braille.
Contacts also cost. As you need an absolute minimum of two, these are included in the price. But then it's an extra £7.50 for four contacts, an extra £15 for eight contacts, and an extra £20 for 12 contacts.
Plain colour phone designs are free, but pattern designs cost an additional £1. If you want your own design, it costs an extra £5. This will doubtless prove popular with the younger generation (and us).
Price plans
There are three kinds of service available, reflecting the different types of use typical Ownfone users. As with "normal" phones, users can opt for a pay as you go service, or to pay monthly. The eagle-eyed will notice that it's cheaper to PAYG than to pay monthly.
With a pay monthly plan, the cheapest option gives users 50 minutes of calls each month for £7.50:
| Monthly plan | Cost | Minutes |
| --- | --- | --- |
| Talk 50 | £7.50 | 50 |
| Talk 100 | £10 | 100 |
| Talk 150 | £15 | 500 |
By contrast, PAYG users pay the equivalent of £5 every 30 days for 50 minutes of calls:
| Top up value | Minutes | Top up lasts |
| --- | --- | --- |
| £10 | 100 | 60 days |
| £15 | 150 | 90 days |
| £20 | 200 | 120 days |
But there are also three price plans that would work well for very light users - the kind of people who really do need a phone just for emergencies. They offer a set number of minutes per month for a one-off cost every six or 12 months:
| One off payment | Duration | Minutes per month |
| --- | --- | --- |
| £40 | Six months | 50 |
| £50 | 12 months | 20 |
| £70 | 12 months | 50 |
What we thought
OwnFone is primarily aimed at the elderly, and it's easy to see why they'd be attracted to its minimalist design, unobtrusive size and ease of use.
Regardless of age group, the phone does have a pleasing simplicity about it.
Two tech geeks I showed it to immediately wanted one, so there probably is a market for it among those with a penchant for retro kitsch styling.
More practically, OwnFone is perfect for festivals, or any other kind of activity that could result in lost, smashed or drowned smartphones. The phone's negligible weight and lanyard mean you can easily forget it's even attached to you.
It will also appeal to parents who want their children to be able to stay in touch, but are dubious about arming them with smartphones: OwnFone allows parents to decide exactly who their child can call.
Children may not be impressed by this, but being able to call someone is better than not being able to call anyone.
The PAYG pricing structure seems a little bit harsh, in that top ups are only valid for between 60 and 120 days.
The one off payment plans go some way to addressing our issues here. They work on a "use it or lose it basis" - there's no rolling over of unused minutes - so there's still the possibility that users could be paying for a service they end up not using.
But from less than £1 a week, they're a much better deal for the many older people, or children, who only want their phone for emergencies - perhaps only making a few calls a month.
However, the simplicity of the call pad is deceptive. While the buttons look big, only a small area within the button area activates them.
For example, on the "Answer" button, you need to press the area between the letters "s" and "w" to actually get the phone to answer. Everywhere else is dead space. This could prove frustrating for those who struggle with their motor control.
All in all
As tech gets ever more advanced, the number of disenfranchised people gets ever larger.
A device that helps encourage broader social interaction has to be a good thing, and OwnFone seems to fulfil that role.
The minimum cost to buy and run the phone for a year is £90, which isn't bad - providing you don't mind being severely limited in what you can do with it.
To find out more visit ownfone.com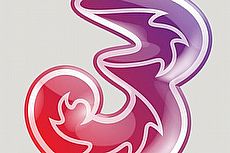 7 December 2017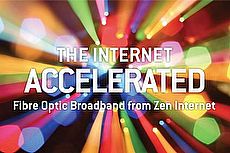 6 December 2017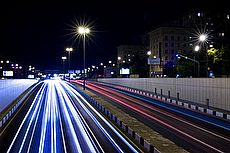 4 December 2017
Follow us or subscribe for FREE updates and special offers