Orange broadband: a look back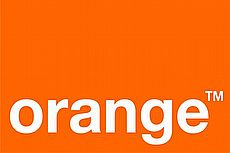 In 2010 Orange and T-mobile signed off on one of the biggest telecoms mergers the UK's ever seen.
As we update this review in Summer 2014, much of the business has yet to rebrand as EE but home broadband is an exception.
Orange broadband became EE broadband in 2012 and is now a well established budget broadband brand.
You can read our full EE broadband review here. The rest of this article is a look back at Orange broadband: the deals they offered and the problems they faced as an ISP.
Orange broadband: history
Orange Broadband was formed as an adjunct to the mobile network of the same name, quickly acquiring a fixed line network and beginning to unbundle exchanges, the key way to establish a broadband business at the time.
Almost immediately, however, the provider hit problems. They were a victim of what we like to call TalkTalk syndrome: taking on too many customers, too quickly and falling apart as a result.
In 2010, the broadband provider's LLU network, known for being unreliable and prone to faults, was switched over to the BT Wholesale network. The deal was signed in April 2010 and the exchange switch was completed in November 2011.
As a result, network problems fell significantly.
Orange's customer service issues, which were once legendary and, in fact, continue to be a problem now that the service is branded as EE, subsided, too.
Orange's deals and prices
Orange had three pretty simple broadband deals, each with 'line speed' (what we used to call up to 20Mb) speeds and completely unlimited downloads:
| | Package | Price/month | Line rental |
| --- | --- | --- | --- |
| | Broadband and off-peak calls | £5 | £13.50 |
| | Broadband and anytime calls | £10 | £13.50 |
| | Broadband and anytime mobile calls | £15 | £13.50 |
Orange line rental was mandatory - you couldn't get Orange broadband without it. It was cheaper than BT, if more pricey than many other providers (see our line rental guide for more information on that).
All customers got a free wireless router and, overall, Orange broadband deals were among the UK's cheapest.
Note that the prices above included Orange's customer discount.
Got an Orange phone?
New or existing Orange mobile customers got a £5 discount on their broadband.
The discount was available to pay monthly mobile customers and also to anyone with a PAYG Orange SIM who had at least £1 in their phone fund.
10% of each top up went into the phone fund so you should have qualified as long as you've topped up by £10.
The discount was not available to Orange mobile broadband customers.
All in all, it was cheap: you can see why Orange were so popular among students.
Unlimited connections
It's rare to find unlimited broadband so cheap and part of the reason (Orange's large heartedness apart, of course) used to be a certain looseness with the word 'unlimited'.
For years, Orange had a reputation for having one of most restrictive fair use policies in the broadband market, severely slowing users with little explanation.
In 2012, though, Orange did a 180: now, they said, their broadband was completely unlimited, not a fair use policy in sight.
Note, however, that Orange did manage traffic on their network.
During peak times (6pm to 11:30pm on weekdays and 5pm to 11:30pm on weekends) newsgroups and P2P would be slowed while VoIP and gaming would be prioritised over other applications.
Customer service
Like their download allowances, Orange broadband's customer service was infamous down the years for never quite delivering on its promises.
In 2012, that seemed to have changed. The last large scale YouGov survey in 2012 placed Orange top for customer service and Ofcom's last big survey of broadband satisfaction gave them a good review too.
And the fact that the head of broadband apologised for the poor service customers received in the past is, we think, definitely a plus.
"Our objective is to get to a point where we are no longer ashamed of what we are doing to our customers - or, to put it positively, where we are proud of what we are doing to our customers," he said.
It's rare for ISPs to put their hands up and seemed to be a good sign.
Although, Orange broadband were never exactly customer service stars they held it together until they became EE in 2012.