Why did O2 broadband shut down?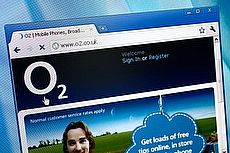 O2 home broadband is no more: despite many years as one of the UK's top budget providers, Telefonica sold the service to Sky broadband in 2013.
Click here to visit our Sky broadband review, find today's cheapest deals here or read on to find out more about why O2 got rid of their broadband business and what they offered when it was still up and running.
Why did O2 fold?
As we'll see below in this article, which, until it was updated, was a provider review, O2 were a fairly popular budget broadband provider right up to the sale of their business in early 2013.
Discounts for O2 mobile customers made them attractive and they also had a reputation for good customer service.
Even so, however, by 2011 customer numbers were stagnating and the business was struggling to stay profitable.
The provider seemed unwilling to move towards offering fibre broadband or refreshing their product range, perhaps acknowledging that the provider had lost its unique selling points.
Over customer objections, the broadband business was sold in 2013 and O2 customers were migrated to equivalent broadband deals at Sky by early 2014.
Broadband for O2 customers
Ever since Telefonica launched O2 broadband in 2007, they had their eyes fixed squarely on winning over one group: O2 mobile phone customers.
Whichever O2 broadband deal they take, mobile customers' monthly cost was slashed by £5 and they didn't pay a £25.53 connection fee either.
In addition, the All Rounder and The Works packages,offered a half price for the first 6 months discount, and are half price for 12 months for customers who have had their O2 mobile for over 2 years.
To qualify customers had to either have a pay monthly tariff or top up an O2 pay as you go SIM by £10 every 3 months.
In other words even those that only made the minimum PAYG top up of £40 over a year will save £85.53 in setup fees and monthly costs (£60 after the first year).
O2 broadband
O2 had three main broadband deals: the Basics the All Rounder and The Works.
These offers were available at the vast majority of unbundled (LLU) exchanges, about 80% of households.
Speeds
O2 offered speeds of up to 16Mb and come closer than any other ADSL provider to delivering.
According to Ofcom's last piece of research into the subject (May 2012), average O2 broadband speeds looked something like this:
| | Overall average | Peak (8-10pm weekdays) |
| --- | --- | --- |
| O2/Be 24Mb | 9.1Mb to 10.9Mb | 8.9Mb to 10.7Mb |
That's the UK's fastest ADSL broadband, including during peak times.
O2 managed it because in 2006 they bought the Be broadband network to run their service on: Be were busy adding extra equipment to exchanges to offer faster and more reliable connections than competitors, a broadband backbone O2 benefited from.
See our guide here for more on the differences between O2 and Be broadband.
It's also worth noting, however, that these speeds were fast for ADSL. As we note in more detail elsewhere O2 lost their speed advantage by not offering fibre.
Download allowances
As you can see in the table above, where the O2 broadband deals agreed on speeds they diverged when it came to download allowances.
O2 Basics had a 20GB allowance: enough for general web browsing and the occasional TV show on iPlayer but no more (see our usage guide for more detail on allowances).
The two premium broadband deals - All Rounder and The Works - had completely unlimited usage.
O2 switched back to completely unlimited after a phase of experimenting with so called 'soft limits' of 100GB and 250GB apiece.
O2's fair use policy continued to leave room for restricting service if they, "feel that your activities are so excessive that other customers are detrimentally affected". They also restricted P2P services at peak times.
However, O2's reputation was for common sense policies, not punitive ones and reports of falling afoul of fair use were uncommon.
O2 Access
Like many operators who shine in LLU (unbundled) exchanges, O2 fell down slightly with this BT-resold product available in a minority of exchanges.
Like other non-LLU broadband deals it's more expensive than standard broadband but its also got a poor reputation partly because O2 introduced a very restrictive fair use policy on the deal before cutting back to a 20GB limit altogether.
Generally, as we've mentioned above, O2 fair use policies are very fair. However, with Access peer to peer and newsgroups services were capped at 50kbps during peak times and, in general, heavy users reported problems.
Home phone
Launched in late spring of 2010, O2 now also offer the option of home phone deals bundled with their broadband.
Given that BT line rental currently sets you back £15.45 and an anytime calls deal from the same place is an extra £5.15, any of O2's deals could constitute quite a significant saving.
30 days: try it out or stay flexible
O2 Broadband offers a 30 day money back guarantee on all their home broadband packages, one of the longest money back guarantees of any broadband provider.
It was also one of the few providers to offer a no contract option alongside its 12-month contracts, which, along with the prices, makes O2 a useful choice for students.
No contract broadband came with an upfront fee and the O2 router had to be returned after cancellation (the same applied to contract packages however).
For more detail see our guide to broadband contracts.
Free UK support
Finally, O2 Broadband offered totally free, UK based support.
In its early days, the provider was a smallish, word-of-mouth success but even with growing popularity the customer service department didn't over stretch itself and maintained a good reputation for sorting out problems.
The small and business orientated broadband providers still have the edge but, as a budget provider, O2 punched well above their weight.