Low cost talk: the cheapest mobile phone tariffs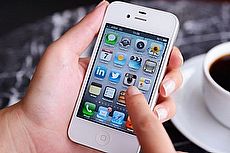 WITH more than 83 million mobile phone subscriptions in the UK in 2014, mobiles are now pretty much a necessity - and therefore giving it up isn't usually an option for people looking to cut their outgoings.
Even those of us who don't need to cut back may balk at the prospect of paying a good £40 a month for the privilege of having the latest handset on contract.
But with increased competition in the market, the roll-out of 4G, and continual upgrades from the handset manufacturers, people looking for a better value or low cost mobile tariff have far more choice than they once did.
Pay as you go and SIM only options traditionally cost a little more than contracts including a handset once the phone is taken out of the equation.
But the flexibility and lower overall costs mean they remain popular.
Here's our guide to finding the cheapest mobile phone plans, and the best value tariffs. Jump ahead to find out about:
Or read on to find out about Mobile Virtual Networks, which offer yet another way of getting a decent deal.
MVNOs
The first place to look should be one of the growing number of MVNOs.
Mobile Virtual Network Operators provide SIMs and phones that use one of the four main networks for calls and services.
Virgin Mobile
Virgin Mobile was the first MVNO, launching in 1999. As it started out using T-Mobile's network, it shouldn't be a surprise that today it uses the EE network.
They've offered SIM-only deals for years, and residential customers can get up to £5 off the cost of their monthly tariff. But even without that discount, their prices are competitive.
For example, for £5 a month, users will get 250 minutes, unlimited texts and 250MB of data. For £15 a month, they can up that to unlimited minutes and texts, and 3GB of data.
TalkTalk
TalkTalk use Vodafone's network to offer their residential customers a range of reasonably priced phones and contracts, as well as some competitively priced SIM-only deals.
The headline grabber is the "totally unlimited" SIM for just £12 a month.
The next most generous SIMs cost £15.50, but they're seriously limited in terms of minutes and data, so it's a no brainer really.
And the cheapest SIM they offer pales in comparison, offering just 100 minutes, 200MB of data and 250 texts for £5 a month.
However, customers who have TalkTalk's Plus TV package get one of these SIMs free of charge as part of the bundle - effectively getting a basic mobile service free of charge.
But that's the rub. People interested in TalkTalk's mobile deals must sign up for the provider's phone, broadband or TV service.
Anyone who wants to cancel their residential service will lose out on any discounts they receive for their mobile service.
And with the unlimited SIM, not only does the price double, but data and minutes will become rather more limited, at just 2GB and 2,000 minutes a month.
Both Virgin and TalkTalk are limited to 2G and 3G services only. People who want to take advantage of 4G should consider one of the newer MVNOs, like GiffGaff.
GiffGaff
GiffGaff use the O2 network. They claim to be different from the other networks because they're "run by you" - that is, their users. More importantly, they have super cheap SIM deals.
For example, PAYG per minute prices are less than half of what Vodafone, EE and O2 charge - 10p compared to at least 25p.
That's not all either. For £10 on 3G, or £12 on 4G, a SIM only Goodybag comes with 500 minutes, 1GB data allowance, unlimited texts and free calls to other giffgaffers - and for £20 3G users can get unlimited data as well as texts and 2,000 minutes.
Compare those prices with the offers listed below by the major networks; it's easy to see that GiffGaff really do offer incredibly low tariffs.
iD
The newest entrant to the MVNO market is iD from Carphone Warehouse, which uses Three's network, and offers 4G as standard.
Their SIM only deals range from £7.50 to £20 a month, each including 5,000 texts, and giving customers the choice of minutes or data.
For example, the £10 SIM comes with either 100 minutes and 2GB of data, or 500 minutes and 1GB of data.
The £20 a month SIM is one of only a few on the market to offer unlimited data.
Another nice touch is that the cost-conscious can pick a "Shockproof" tariff, on which they won't be able to spend more than £5 on non-inclusive features per month. As their out-of allowance call charges start at 40p a minute, that could be worth bearing in mind.
The People's Operator
Then there are the MVNOS who offer a different, more ethical approach. The People's Operator (TPO), use EE's network.
Users pick from a broad range of charities, and every month 10% of their monthly mobile spend (minus VAT) will be donated to that charity free of charge. TPO also donate 25% of their annual profits to charity as well.
Read more about TPO here.
That's all well and good, but what are the deals like? The Saver £4.99 SIM comes with 250 texts, minutes and MB of data a month, while Saver £9.99 gives you 750 minutes, texts and MB.
As we've listed various packages and options above, here's a quick go-to table showing what each of these MVNOs offers for £10 or £12 a month:
| | Package | Minutes | Texts | Data | Monthly cost | |
| --- | --- | --- | --- | --- | --- | --- |
| GiffGaff | £10 Goodybag | 500 | Unlimited | 3G: 1GB | £10 | Visit GiffGaff |
| GiffGaff | £12 Goodybag | 500 | Unlimited | 4G: 1GB | £12 | Visit GiffGaff |
| iD | Go To or ShockProof | 100 or 500 | 5,000 | 2GB (with 100 minutes), or 1GB (with 500 minutes) | £10 | Visit iD |
| TalkTalk | Unlimited | Unlimited | Unlimited | Unlimited | £12 | Visit TalkTalk |
| The People's Operator | Saver | 750 | 750 | 750MB | £9.99 | Visit TPO |
| Virgin Mobile | £12 SIM-only | Unlimited | Unlimited | 1GB | £12 | Visit Virgin Mobile |
Anyone who wants a different network than EE, O2, or Three, or simply prefers going direct can see the cheapest options for the major networks below.
The big four
Pay as you go
Free SIM cards for pay as you go services are available from all the major providers.
Most come with a genuine pay as you go standalone tariff, but will then "reward" customers with set allowances for topping up a certain amount; others come with yet more benefits.
30 Day Tariffs
Anyone who's looked at the MVNO deals above will already have seen several examples of 30-day or monthly rolling contracts.
These plug the gap between pay as you go and being locked into a 12- or 24- month contract.
They're still highly flexible, allowing users to bump up or down plans whenever they need to - but unlike pay as you go, users are committed to paying for the service whether they really need it or not.
For example, there's nothing to stop a pay as you go customer switching SIMs for a while should they wish - say, they're going abroad and a different SIM offers better roaming. The 30-day SIM customer can do this too - but they'll have to pay for the service they're not using in the meantime.
For an idea of costs compared to PAYG, for around £12 a 30-day plan will offer:
EE: 250 mins, unlimited texts and 250MB data - £12.99
O2: 300 mins, unlimited texts and 300MB data - £12.50
Three: 600 minutes, unlimited texts and 1GB data - £14
Vodafone: 300 mins, 500 texts, and 250MB data - £11.50
Unlocking your phone
We've focused here on SIM only deals, which obviously means there's no handset included. But just because you may have a phone already, that's not the end of the matter.
Mobile operators tend to "lock" the handsets they sell with their contract and pay as you go tariffs to their network. This helps protect revenues on calling costs, as handsets are often subsidised when bought with a tariff.
Most networks can unlock the phone for you. For example, O2 provide the service free at any time during a contract for pay monthly customers - although they must still see out the minimum contract - and charge £15 for those on PAYG tariff.
Unless it's the case that we're happy with the network but just want to downgrade to a cheaper tariff, unlocking it can be a prudent step.
It allows people who are happy with their phone the freedom to get the best deals, as they're not restricted to just one network.
There's a common misconception that unlocking handsets is illegal in the UK. It's not - it's more that providers just don't want us to do it, for the reasons above.
For more information on unlocking mobile phones, check out this article.
'Outdated' handsets
People who really want a pay monthly or post paid tariff, or who need a new handset but don't want to spend a fortune for the privilege, could opt for an older handset.
Some of the smartphones from the last couple of years are still great handsets, while costing a fraction of the price of newer models.
Take the Samsung Galaxy S4 for example; it's available from around £20 per month from Vodafone, O2 and Three. It's only a couple of years old, but it's still one of the best models on the market.
Many older handsets are available from third party websites such as Mobiles.co.uk.
Buying a mobile contract through one of these sites can also come with perks too, such as cashback, free line rental, or a games console like the Nintendo Wii or PlayStation.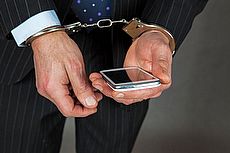 23 November 2017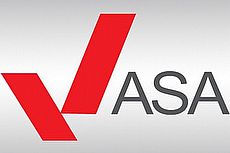 23 November 2017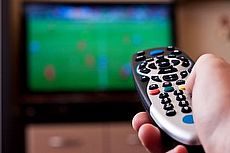 15 November 2017
Follow us or subscribe for FREE updates and special offers