Music streamer Grooveshark closes overnight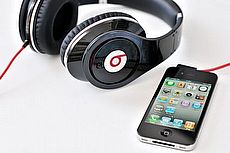 THE music streaming service Grooveshark has closed down overnight, posting a statement online apologising for infringing musical copyright.
The closure is part of an agreement with several record companies who were taking action against the site for illegally sharing their music.
Grooveshark say they have agreed to delete all their content and hand over the site, associated apps, patents - and their own copyrights.
Meanwhile the Motion Picture Association of America (MPAA), the organisation representing six of the biggest Hollywood film studios, has issued notices via email to several European torrent sites, giving them 24 hours to remove copyright infringing material.
And earlier this week, the UK High Court ordered Britain's biggest ISPs to block several sites offering the Popcorn Time software.
Popcorn Time
The High Court decision regarding Popcorn Time is the first of its kind. It tells BT, EE, Sky, TalkTalk, and Virgin Media to block sites that aren't actually offering direct links to content - instead focusing on restricting access to software used for illegally sharing material.
Mr Justice Birss said that "the point of Popcorn Time is to infringe copyright... [it] has no legitimate purpose".
He added that: "No-one really uses Popcorn Time in order to watch lawfully available content."
As well as targeting four sites offering the Popcorn Time software, the High Court order also requires that a further four torrent and streaming sites are added to the block list.
It's hoped the blocking orders will not only prevent people from downloading the Popcorn Time software but also "interfere with the operation of Popcorn Time applications already downloaded".
The number of sites ISPs have to block is still incredibly small, given the size of the internet - but those numbers are growing rapidly.
In 2013 we reported on the very few sites that were blocked in June, and then again in October, after the British Phonographic Industry (BPI) obtained a court order barring access to another 21 popular file-sharing sites.
By the end of March this year there were 110 sites on the ISPs' block lists.
But as a spokesperson for The Pirate Bay said when it reappeared in February, blocking the sites doesn't have quite the desired effect:
"This will just give us more traffic, as always."
Although the situation with Grooveshark is somewhat different, users haven't been left completely locked out by the site's closure.
Another site, Groovebackup, has appeared, apparently allowing users to access and export their playlists.
Grooveshark's statement
When the site started in 2006, it was with the aim of getting permission from the labels - but usually after the fact, when their music was already online.
But the site worked partly because its users - an estimated 35 million a month at its peak - could upload any music they wanted, as well as streaming and sharing music from others.
To build up the streaming and sharing library in the first place, founders Josh Greenberg and Sam Tarantino encouraged employees to upload their own music collections - regardless of whether the content was licensed for Grooveshark to use or not.
The site began to get copyright infringement warning notices in 2009.
The judgment from a court hearing last September detailed how Grooveshark would take down songs found to be infringing copyright - but then upload them again, "to ensure that the music catalogue remained complete".
So the statement from Grooveshark does read as slightly forced, and somewhat disingenuous.
It acknowledges that they "made very serious mistakes" - referring to the fact that they "failed to secure licenses... for the vast amount of music on the service" - but it also says they acted with the best intentions.
"We apologise. Without reservation."
Shots across the bow?
Blocking sites has mixed results, with proxies and other sites taking over almost instantaneously.
It costs, too: during another legal application to get a blocking order - this time against several sites selling fake goods - it was revealed that even when no one opposes the action, applying will set back the copyright holder around £14,000 per site.
Adding and monitoring blocked sites costs the ISPs too - and they also have to foot the bill for sending out cautions to customers suspected of downloading copyright infringing material.
But that's all they're obliged to do.
Likewise, it's not clear what the MPAA are going to do now they've warned the European torrent sites they're being a bit naughty.
The email they sent "requires you to immediately (within 24 hours) take effective measures to end and prevent further copyright infringement," taking down any links, streams or downloads to copyrighted material.
The message then draws attention to the various pieces of legislation that the sites are breaking.
In the final paragraph, the MPAA and their members "expressly reserve the right to pursue all remedies available" - but it's more a polite, if firm, notice than a threat of any particular action.
Sending cautionary emails to pirate sites is certainly cheaper than going to court to order they be blocked - but how much impact either of these methods is having on the issue is unclear at best.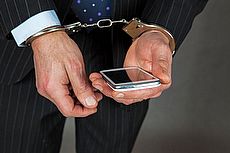 23 November 2017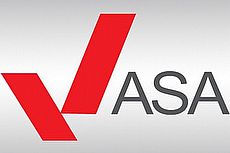 23 November 2017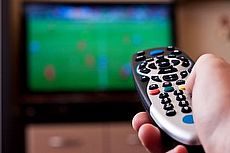 15 November 2017
Follow us or subscribe for FREE updates and special offers