EE to replace home broadband discount with data boost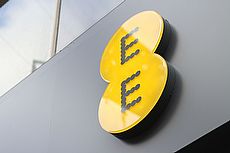 EE home broadband won't be cheaper for their mobile phone customers from next week.
But, the provider told us today, EE mobile subscribers will continue to benefit by signing up for both services.
Most customers choosing pay monthly mobile and broadband from EE will get a free data boost to their mobile plan, and there will be regular special offers for those customers, too.
EE changes in brief
No more £10 off for EE customers replaced with data boost
All EE home broadband customers get Orange Wednesdays
New phone line £30, not £60
Up to £100 in termination fees covered
"We'll shortly be introducing a range of new home broadband plans designed to provide as many people as possible with the opportunity to benefit from our great value service," an EE spokesperson told us.
EE prices: soon the same for everyone
EE home broadband currently has a two tier system where the low prices, £10 cheaper than standard, are only available to those with an EE, Orange or T-mobile contract or PAYG customers topping up every six months.
As ISPreview reported first today, though from next week there'll be just set of prices available for all new customers (note that existing customers' costs won't change).
Moving to one set of prices could make EE a lot more attractive for new non EE subscribers, customers the provider is currently basically turning away by pricing in two tiers and ones that it desperately needs in order to grow its business.
Data boost
But it's also a risky strategy: right now, EE's biggest selling point is its exclusivity; Orange, T-mobile and EE customers who just want a basic broadband deal can easily feel they're missing out by not taking their £10 a month discount.
So we asked EE: are they planning on keeping any benefits for their loyal mobile customers?
Though they were short on details, their answer was yes.
From next week, EE say, customers signing up to their home deals who also have mobiles will get a 'data boost', presumably a few extra GBs on their plan.
EE data plans run from a tiny 500MB up to 50GB, far more than most people use on their home broadband line every month and most take 2 to 5GB plans. That could make extra data a big incentive for many.
Again, it's important to emphasise that these are benefits for new subscribers, those already with EE for home broadband will continue to pay the same prices and their mobiles will be unaffected.
This change is all about boosting new subscriber numbers, not changing the rules on existing customers.
Boosting EE subscribers
About nine in ten homes with an internet connection in the UK have a contract with one of the big four ISPs, TalkTalk, Sky, Virgin Media or BT.
In contrast, EE had 745,000 fixed line customers in the first quarter of this year.
EE's price change is an attempt to break through and really make an impact on the market.
As well as the new 'one price' model, EE will reduce the cost of
Other rewards designed to entice customers from other networks will remain, too.
New subscribers without an EE mobile tariff will be able to take advantage of the EE/Orange Wednesday cinema promotion as well as their two for one Wednesdays deal with Pizza Express.
And, as before, EE will cover cancellation fees or early termination charges for new customers up to £100.
Changing the story
EE will be hoping that these changes turn the tide on a disappointing broadband business.
In their previous incarnation as Orange broadband, the company got a customer service reputation so bad that their CEO publicly apologised and promised to do better.
As EE home broadband, they lost popularity by withdrawing free broadband for their mobile customers.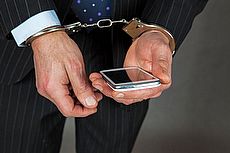 23 November 2017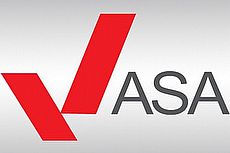 23 November 2017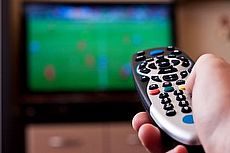 15 November 2017
Follow us or subscribe for FREE updates and special offers