ZEDIVA, the DVD rental streaming service, is to be shut down following legal action.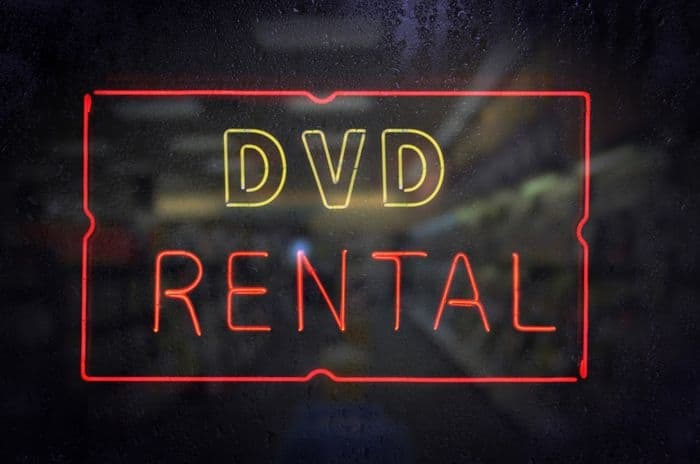 Credit: LMPark Photos/Shutterstock.com
The Motion Picture Association of America (MPAA) pounced on the Silicon Valley startup shortly after it opened its digital doors in March this year.
A federal judge issued a preliminary injunction against the business in August and now that initial decision has been finalised: Zediva will pay 1.8 million dollars to the studios before disappearing altogether.
The MPAA was also demanding an extraordinary amount of damages - 150,000 dollars for every DVD played - but there's no word on that yet.
The big idea: how it worked
The idea behind Zediva was simple: a DVD rental business is easy to set up; a streaming business, which requires new deals with the studios and distributors, much harder.
So why not combine the two - allow one customer to 'rent' one DVD but, instead of handing it over, stick it into a DVD player and stream online?
The agreements for just renting a DVD are much more simple and cheaper so Zediva customers do just that: rent a DVD.
But rather than getting it from a store or a few days later through the post they watch it instantly online. One DVD, one customer - Zediva say - so no streaming and no problem.
"It seemed to us logical and evolutionary that if a customer was able to rent and play a DVD in his home, there should be no reason why he or she could not do that from the Internet cloud," a holding message on the Zediva site now reads.
Venky Srinivasan, the founder and chief executive of the company told the Financial Times earlier in the year: "We are fairly confident that the law allows a user to watch a DVD they've rented and we're actually building upon these other ideas to offer a very compelling service.
"We also spend millions of dollars to buy DVDs, so we would like to think that we are a pretty important customer to [the studios]."
The studios disagree.
A fair comparison?
The studios argued that "comparison of the Zediva service to a rental store is disingenuous" and that it's a violation of their exclusive rights.
In August, the law backed them up.
"Judge Walter's decision is a great victory for the more than two million American men and women whose livelihoods depend on a thriving film and television industry," the MPAA said in a statement on its blog.
"Movie fans today have more on-demand options than ever for watching films at home, from iTunes to Netflix to Amazon [which owns Lovefilm in the UK] to Vudu to Hulu to the VOD offerings from cable and satellite operators. All these legitimate companies have obtained licenses from the copyright owners."
Zediva has promised that it will appeal the ruling.
"Today's ruling represents a setback for the hundreds of thousands of consumers looking for an alternative to Hollywood controlled online movie services," the company said.
It's certainly the death of an interesting idea: a sort of amalgamation of the traditional DVD rental by post model and streaming services.
The scale problem
It was a little difficult, in any case, to see how Zediva's idea could possibly scale up.
Yesterday's judgement mentioned a similar case: a hotel with a bank of DVD players in the basement which it then made available to its customers through the TV (similarly, the scheme was judged to be an infringement).
That's complicated enough.
But the internet is the biggest 'hotel' in the world and that means a lot of DVDs. Say 10,000 want to watch a big new release like Black Swan at exactly the same.
Not only do Zediva have to have 10,000 copies ready to go their site has to support that massive capacity.
It's interesting to speculate that, having spent just a month of its life as a startup lawsuit free, there's no evidence that Zediva could actually have worked in practice.
Shortly after being featured in The New York Times business section, the site had a definite wobble: suddenly popular, site users faced long waits for a free DVD player to watch their films.
It's not at all clear that scaling up even more, to a level of quality a streaming service could provide, would have been possible.
MPAA: also seen in...
If, at this point, you're reaching for the last place you heard about the MPAA let us help you out.
You may be thinking of their case against BT, which forced the broadband provider to block the Newzbin2 filesharing site. They're a litigation happy bunch.