BT announce Black Friday deals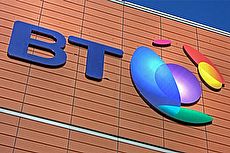 BT HAVE given their latest round of introductory offers a Black Friday spin, and brought back their prepaid Mastercards to replace Sainsbury's gift cards for a limited time.
They're calling it a "spectacular sale", but the offers are actually fairly similar to BT's usual introductory deals.
New customers signing up will be offered either a £50 or £100 prepaid Mastercard, depending on whether they take standard or fibre broadband.
Their TV Starter and Entertainment Plus packages are also being offered on somewhat familiar terms; the entry level package is free for the first year before rising to £4 a month, while Entertainment Plus is being offered for £7.50 a month for 12 months instead of £10.
Total Entertainment, and more
What is unusual is the inclusion of BT Total Entertainment - their flagship, ultra HD, TV package - in the list of offers, offering £2 off the monthly price for the first year. Combined with one of the offers on BT Infinity, could make for at least £150 in savings over the year.
Package
Broadband
Price
Line rental
Total monthly
TV Total Entertainment + Infinity 1 + Weekend calls
Up to 52Mb
25GB usage
£26
£18.99
£44.99
TV Max + Unlimited Infinity 1 + Weekend calls
Up to 52Mb
Unlimited
£26
for 18 mths,
then £38
£18.99
£44.99
for 18 mths,
then £56.99
What's interesting here is that as a result of another part of BT's Black Friday sale, the two offers above cost the same despite coming with different broadband and phone deals.
That's the result of BT's sale on their unlimited Infinity 1 broadband. They're offering it for £10 for the whole of the initial 12 month contract, then £30 per month after that - with a £100 Mastercard thrown in.
A similar situation exists for those looking at taking BT's Entertainment Plus package with BT Infinity 1:
Package
Broadband
Price
Line rental
Total monthly
TV Entertainment Plus + Infinity 1 + Weekend calls
Up to 52Mb
25GB usage
£19
for 12 mths,
then £21
£18.99
£37.99
for 12 mths,
then £39.99
TV Entertainment + Unlimited Infinity 1 + Weekend Calls
Up to 52Mb
Unlimited
£21
for 18 mths,
then £30
£18.99
£39.99
for 18 mths,
then £48.99
BT Infinity 1 comes with a monthly data cap of 40GB, which is quite generous as caps go, and which isn't affected by watching any amount of content through the BT TV box - including the bandwidth hungry BT Sport Ultra HD.
But it's still a cap, and the deal is also lacking in any kind of bundled calls, meaning that even if customers only use their phones at weekends, they'll soon see their phone bills racking up.
Now, look at what's in the second package for both TV deals again.
It includes free weekend calls to UK landlines and mobiles, 0845 and 0870 numbers.
There's also unlimited data - which means that anyone wanting to watch Netflix on their computer or tablet can do so without fear of going over any data cap.
That's particularly important for Total Entertainment customers, because BT's Ultra HD Youview+ box isn't yet compatible with the streaming service.
Broadband and mobile
Anyone who can't get BT Infinity doesn't have to miss out. Their standard broadband, offering speeds of up to 17Mb, is being sold at just £5 a month for the first 12 months - again, the length of the contract - and comes with a £50 Mastercard.
Anyone looking for a new mobile deal - particularly those who are already BT customers - may also want to look into the BT Mobile 2GB 4G SIM.
It comes with unlimited texts and 500 minutes, and would usually cost £10 for existing BT Broadband customers, and £15 for everyone else.
For Black Friday, however, they're taking £2 a month off the price for the first year - so that's 2GB of 4G data for just £8 a month, or £13 a month for non-BT customers, for the whole of their minimum contract.
There's more on the various deals being offered for Black Friday in our special comparison tables - featuring Sky and Plusnet as well as BT at the time of writing.
People thinking of taking advantage should move quickly, though, as the BT and Sky deals both end at the close of play next Monday.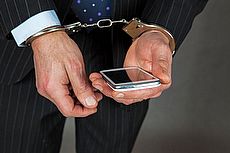 23 November 2017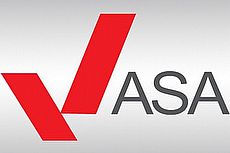 23 November 2017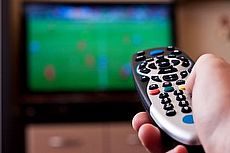 15 November 2017
Follow us or subscribe for FREE updates and special offers