Leading dementia charity Alzheimer's Society recently launched the Dementia Friendly Utilities Guide with the support of British Gas and other leading utility companies.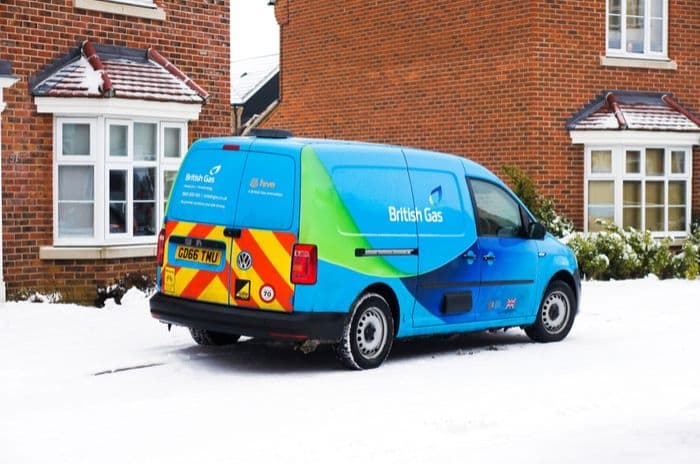 Credit: Tom Gowanlock/Shutterstock.com
Back in 2015 British Gas was invited to join the Prime Minister's Dementia Challenge Group and became one of just 10 companies committed to finding out what it takes to be a truly dementia-friendly organisation.
As a result, British Gas partnered with Alzheimer's Society to create a bespoke Dementia Friends module, and has 20,000 Dementia Friends working within the organisation. It also won the 2017 Alzheimer's Society award for 'Dementia Friendly Organisation of the Year'.
The company's partnership with Alzheimer's Society has culminated in the release of this utilities guide, which British Gas co-wrote alongside the charity. The guide contains viewpoints from those with dementia and their families, as well as practical information on how to improve services from a working group of utilities organisations, including BT and National Grid.
Why is it needed?
Unfortunately many people with dementia simply do not receive the necessary support to help them interact with utility companies, and with 850,000 people in the UK currently living with dementia and one million set to develop the condition by 2020, the scope of the problem is huge.
Through its own research Alzheimer's Society found that many utility companies were failing their most vulnerable customers, who often struggle with everyday tasks. For example, a person with dementia may forget a planned appointment or forget to pay their bill, or they may have difficulty navigating automated phone systems or forget why they have called a company in the first place.
Jeremy Hughes, Alzheimer's Society CEO, explains: "We hear too often from people with dementia and their families who are struggling with their utilities providers...Some businesses are already doing great work to address these issues, but too many vulnerable customers are being failed and urgent action is needed to change this."
The Dementia Friendly Utilities Guide is the result of Alzheimer's Society's push to improve standards for those living with dementia and an attempt to help realise the Prime Minister's goal of the UK becoming the world's first dementia-friendly country by 2020.
Business Secretary Greg Clarke called the guide "a fantastic initiative" and Ofgem CEO Dermot Nolan praised the guide whilst reminding utility companies that "Ofgem's new overarching rule on vulnerability requires suppliers to treat vulnerable customers fairly and we will take action against suppliers who fail to provide the extra support their vulnerable customers need."
British Gas leading the way for dementia support
Sarwji Sambhi, Managing Director of Home for British Gas, has expressed his pride at British Gas' involvement in making the guide and his hope that all utility companies across energy, communications and water will make use of the advice contained within it.
In a statement he reiterated the importance of helping vulnerable customers with dementia: "Like other utility companies, British Gas has placed becoming a dementia-friendly organisation as a priority in providing great customer service. Becoming dementia-friendly is the right thing to do not only for our customers, but also the tens of thousands of people employed by the utility sector who themselves may need support."
Indeed, not only is British Gas dementia-friendly in the way it treats its customers, but also in its approach to staff members.
British Gas' Carer's Policy is leading the way in providing support for staff member who are also carers. It has a well-established carers' network and lots of procedures that support leave for employees who need to take time off to look after loved ones.
For example, if an employee takes five days off to care for someone then British Gas will match this with five additional days, with up to a whole month's matched leave every year. There is also dementia-specific support available for those caring for someone with the condition.
Additionally, BT has created the 'Carers Passport', which allows staff members to document their caring responsibilities and how they might affect their working life. It also establishes actions that might need to be taken if a carer has to leave work immediately or if they are unable to attend work to care for a loved one.
With carers accounting for one in every eight members of the UK workforce and the number of carers set to increase from six million to nine million over the next thirty years, companies like British Gas and BT are leading the way in supporting their employees to both work and care, whilst retaining valuable staff members.