How to fix Freeview problems caused by 4G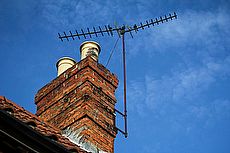 ©iStock.com/NotWithClaws
This spring sees the arrival of new 4G mobile services operating at 800 MHz.
4G allows mobile devices such as smartphones, laptops and tablet PCs to access the internet at super fast speeds and is expected to bring innovations in business, entertainment, education and public services.
While these new services will benefit the UK by giving us faster access to broadband on the move, Ofcom has warned since June 2011 that they may also cause some problems with the reception of Freeview.
Freeview vs 4G
Ben Roome is head of marketing and communications at at800. at800 represents and is funded by EE, Telefonica UK (O2), Three and Vodafone, and has been set up to help households with Freeview TV services affected by 4G.
at800.tv
This is because the spectrum auctioned by the Treasury in February for 4G services occupies space previously used for TV. This space sits next to today's digital terrestrial television services.
TV reception equipment has been built to receive signals at this frequency so viewers who watch Freeview but live close to a new 4G mast operating at 800 MHz could experience reception problems.
This could include loss of sound, blocky images or loss of some or all Freeview channels.
Television is central to the lives of millions of people across the UK so we are working hard to minimise the impact this issue could have in the UK.
Our organisation, at800, has been set up to ensure people across the UK continue to receive free to air television services when 4G operating at 800 MHz is launched where they live.
We're funded by the UK mobile operators who won the 4G at 800 MHz spectrum allocations, namely EE, Telefonica UK (O2), Three and Vodafone.
Is your TV at risk?
The communications industry regulator, Ofcom, requires at800 to proactively address this potential problem so we're aiming to identify the places that could experience reception issues before they are affected.
This means that before 4G masts are switched on across the UK, we will use a model to predict which buildings could be affected and alert Freeview viewers.
We are currently refining this process of identification to allow us to be accurate in predicting potentially affected viewers.
We ran a small scale pilot in the West Midlands in March and approximately 22,000 homes surrounding the 4G at 800 MHz masts were sent information in advance of the testing, asking them to contact at800 directly if they experienced problems with Freeview.
Before the test, our forecasting model predicted 120 households would be affected.
In fact, fifteen households in the test area were found to suffer from problems with TV reception caused by 4G.
We are also running a second pilot, taking place in south east London. The point of this pilot is to test for Freeview problems from 4G in an urban environment.
For this, approximately 170,000 household and business addresses in parts of Greenwich, Lewisham, Southwark and Tower Hamlets were contacted directly to alert them that they may see reception problems. The results of this pilot will help us better understand which households will be affected when 4G is rolled out across the UK.
So what should you do if you are concerned about problems with Freeview as a result of the rollout?
If you'll be affected
We'll call you...
Once 4G at 800 MHz starts going live, we will contact specific households and businesses that we predict may be affected by this issue no later than four weeks before any interference could occur.
If you're not contacted directly through the post, any interference to your Freeview service is unlikely to be due to the 4G test and TVs connected to a cable or satellite service are not affected.
... but if we don't
If you're unsure whether you've been contacted, you can always check with our contact centre.
If you notice problems with your Freeview service as a result of the 4G at 800 MHz rollout, you can call us on 0333 31 31 800 (free from most landlines).
How we help
By giving us your postcode and thoroughly describing the type of disruption and the time at which it occurred, we can help to restore your Freeview service as soon as possible.
We'll either do this by providing an accredited engineer to visit your property, or sending you a filter to fit to your TV.
For those living in individual flats within large blocks, we will try to identify the person responsible for managing the communal TV aerial and provide the relevant information and an at800 filter designed specifically for blocks of flats.
If we can't identify them, we will let the individual viewer know and ask them to contact their landlord on our behalf. When they get in touch with us, we'll provide their nominated installer with a special filter for use in a communal aerial system.
It is the responsibility of the landlord or property manager to arrange for it to be fitted.
Extra support
We will also give extra support for those who may require it.
This includes those that are 75 or over, are registered blind or partially sighted, are eligible for disability living allowance, attendance allowance, constant attendance allowance and mobility supplement and those that have lived in a care home for six months or more.
To put the issue into perspective, the UK is not the first country to have to deal with this potential problem, although it is the only country in Europe providing proactive assistance.
If you're interested in getting more information, check out our website, at800.tv.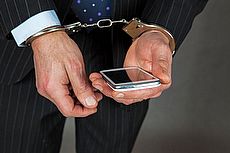 23 November 2017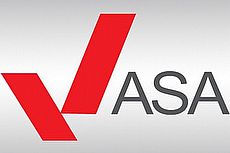 23 November 2017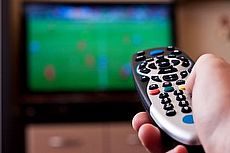 15 November 2017
Follow us or subscribe for FREE updates and special offers