Although they've been around for less than ten years, smart bulbs have become a popular entry point for those seeking to build a smart home.
Using touchscreen or voice commands, you can change the bulb's brightness, turn the bulb on and off, and set different bulbs to come on at different times - regardless of whether you're home or not.
Unfortunately, not all bulbs are created equal. Things to look out for when shopping around include the bulb's compatibility with other smart devices, its features and, of course, its price.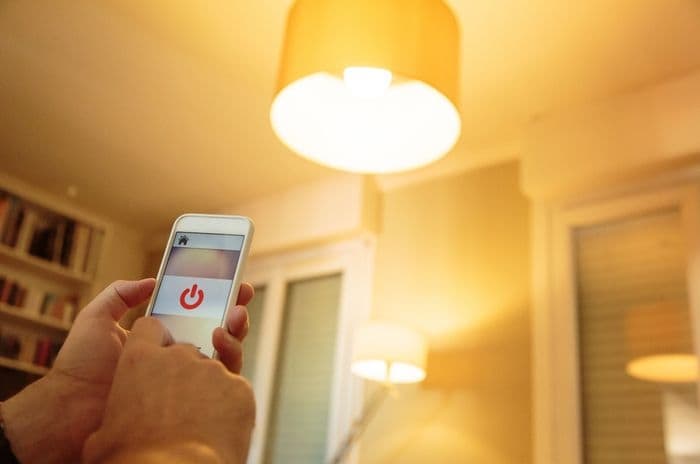 ---
Our overall favourite is the LIFX Mini Colour, which offers a huge range of features, great compatibility and costs just that bit less than the next best bulb - the Philips Hue White & Colour Ambiance.
At a glance
| | Philips Hue White & Colour Ambiance | LIFX Mini Colour | Kasa Smart Light Bulb KL130B | Innr Smart Bulb Colour | Hive Active Light Colour Changing |
| --- | --- | --- | --- | --- | --- |
| Price (RRP) | £49.99 | £44.99 | £24.99 | £26.99 | £44.00 |
| Hub required? | No, has Bluetooth | No, has built-in wi-fi | No, has built-in wi-fi | Yes | Yes |
| Works with | Google Assistant, Amazon Alexa, Apple HomeKit, Microsoft Cortana, IFTTT, SmartThings | Google Assistant, Amazon Alexa, Apple HomeKit, Microsoft Cortana, IFTTT, SmartThings | Google Assistant, Amazon Alexa, Microsoft Cortana | Google Assistant, Amazon Alexa | Google Assistant, Amazon Alexa, IFTTT |
| Output (lumens) | 806 | 800 | 800 | 806 | 806 |
| Size (H x L X W) | 16.5 x 7.5 x 8.8cm | 10.5 x 6 x 6cm | 12.1 x 6 x 6cm | 12 x 6 x 6cm | 12 x 6 x 6cm |
Top five smart bulbs
Philips Hue White & Colour Ambiance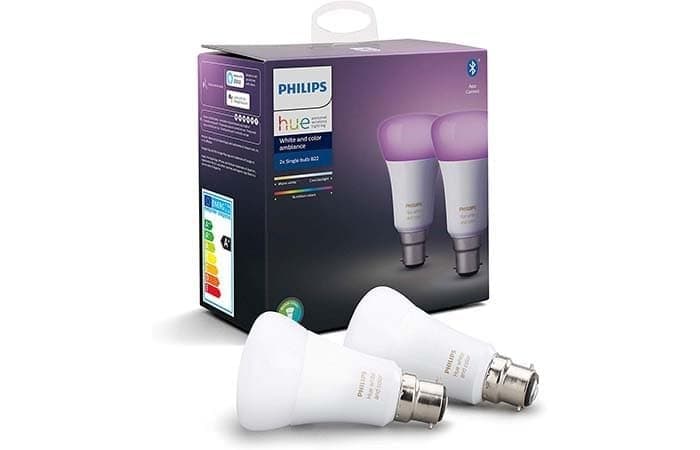 As the biggest name in the world of smart bulbs, Philips has a solid reputation for producing easy-to-use and reliable devices, with great compatibility.
The Philips Vue White & Colour Ambiance is no exception, with pretty much everything you could want in a smart bulb.
The bulb can be controlled wirelessly (via bluetooth) from a smartphone or tablet and you have the choice of millions of colours and 50,000 shades of white light.
More interestingly, you can sync the bulb with music, games and movies - though you'll need the Hue hub for this kind of control.
Other accessories that increase the bulb's functionality include dimmer switches and motion sensors.
The Hue has good connectivity with a range of hubs beyond the Philips own-brand one. It can also be used without a hub, though this drastically reduces its functionality.
The downsides are that it is relatively expensive and connecting via Bluetooth means you lose remote control.
LIFX Mini Colour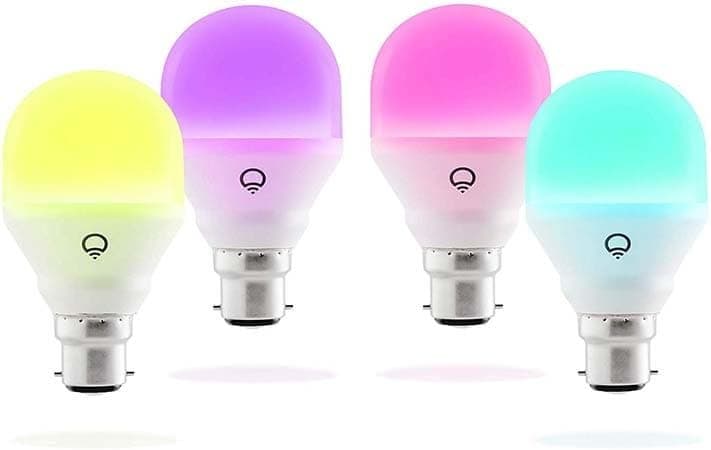 The LIFX Mini Colour is a smaller and neater version of its somewhat ungainly predecessor - the LIFX Colour 1000.
It does away with the need for a hub, and its easy-to-use app boasts a wealth of features such as allowing you to set lights to slowly dim or having them cycle through colours during the day.
If you do opt for a hub at a later date, then the LIFX is compatible with Google Assistant, Amazon Alexa, Apple HomeKit, Microsoft Cortana, IFTTT, and Samsung SmartThings.
Like the Hue, the LIFX has millions of colours to choose from as well as a variety of white light options.
Unlike the Hue, the LIFX has an effects feature that can simulate other types of light, like that emitted from a candle or strobe.
Taken together, this makes the LIFX an excellent choice.
Kasa Smart Light Bulb KL130B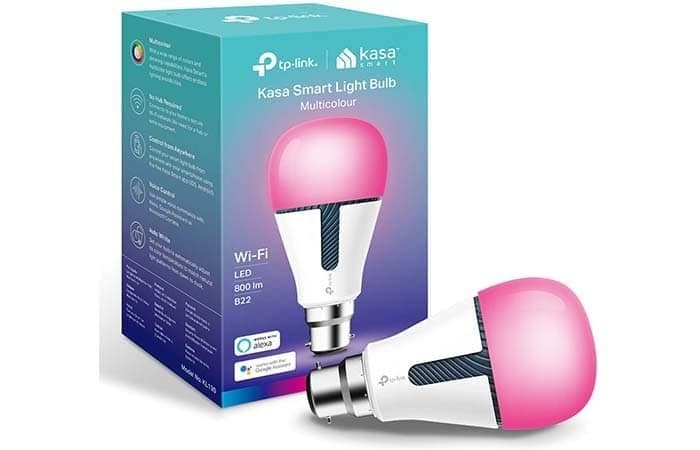 At half the price of the Philips device, you might expect the Kasa KL130B to be half the bulb, which it isn't.
While it may not have the features of its more expensive counterparts, it does offer good connectivity and built-in wi-fi. The latter means you won't have to spend extra on buying a hub.
The Kasa app is user-friendly - albeit a little basic - and can be used to adjust the bulb's brightness and colour.
Other features include the ability to set schedules and save colour cycling schemes - a party range, for example.
The bulb is also able to automatically adjust its colour temperature to match natural light patterns throughout the day.
While the overall connectivity is relatively good, Apple HomeKit isn't yet supported.
Innr Smart Bulb Colour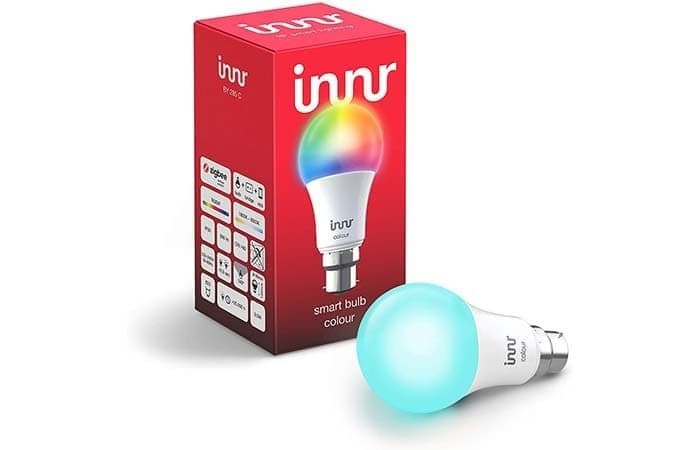 Similarly priced to the Kasa KL130B, the Innr Smart Bulb is another solid, but no-frills device. Its major difference is that it needs a hub or bridge to work.
If you do decide to go with the Innr bridge, then there's a huge selection of bulbs and lights with which to kit out your burgeoning smart home with - and all at an affordable price.
Otherwise, you can use any Zigbee compatible hub. Be aware though that the Innr won't work with Apple HomeKit.
Like the other bulbs we've looked at, the Innr can be set to run pre-saved scenes and programmed to turn on and off (or dim and brighten) according to a schedule.
The Innr app itself isn't the most advanced - it's not particularly easy to use, though it does cover the basics. However, as you'll need a bridge anyway, you could bypass the app and use the bridge's software instead.
Hive Active Light Colour Changing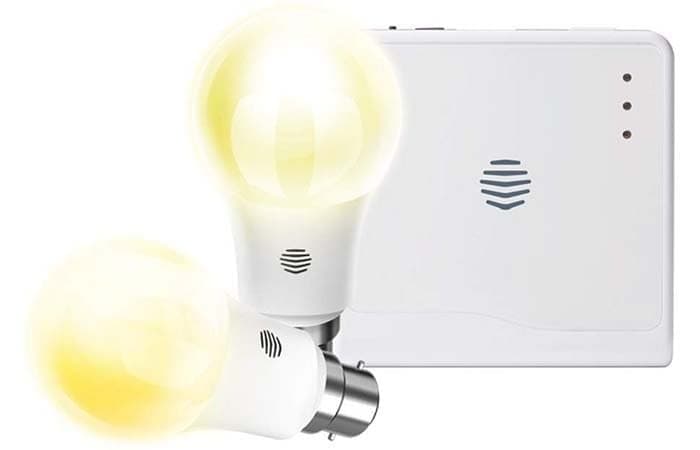 The Hive Light Colour Changing bulb is another device that needs a bridge - despite having a premium price tag.
Hive is mostly known for making smart thermostats, so some people may already have a compatible hub.
If not, then it's worth noting that the bulb isn't compatible with Microsoft Cortana or Apple HomeThings.
Using the Hive app, you can get the lights to wake you up with a gentle glow, or automatically turn them all off at night.
It also allows you control over the light's on and off schedule, and direct control when you're away from home.
Like other smart bulbs, the Hive Active Light can be connected with other smart devices like motion sensors.
Hive is owned by Centrica and the company offers good support should you come across any problems.
Things to consider
Compatibility
The most important thing to know is that many bulbs need an associated hub or bridge to act as an intermediary between the bulb and your smartphone. Most bulbs communicate with their hubs/bridges using a technology known as Zigbee.
The hub/bridge allows central control of all connected smart bulbs, and makes it possible to add accessories such as motion sensors and smart switches.
However, particular hubs/bridges may not work with bulbs from different manufacturers. For example, the Philips Hue Bridge will not support other brands' bulbs.
Some smart speakers come with a built-in hub - for example, the Google Nest hub or the Amazon Echo Show - thus negating the need to buy a standalone hub. But, again, these won't necessarily work with all bulbs.
If you really don't want to buy a hub/bridge or have no intention of building a smart home, there are still options available.
Smart bulbs that connect by Bluetooth - like the Philips Hue - can communicate directly with your smartphone, but the range is limited. Others - like the LIFX and Kasa KL130B - have wi-fi built-in.
If you're not ready to think about hubs and bridges, the alternative is to opt for a bulb that works across the greatest range of devices. Both the Philips Hue and the LIFX are good choices in this respect.
Colour
The more expensive smart bulbs can change their colour entirely - the manufacturers of the bulbs we've looked at here seem to agree on their being able to display 16 million colours.
Having a bulb that can change colour is great for kids and for entertaining, with bulbs like the LIFX able to pulse in time to music.
While this choice is certainly a nice thing to have, it's one that makes the bulbs approximately four times more expensive than white-only versions.
Price
You tend to get what you pay for with smart bulbs. There are numerous sub-£10 bulbs available, but these can be tricky to set-up, glitchy in use and lack any support to resolve any problems.
Expect to pay between £20 and £50 for a smart colour bulb that won't cause unnecessary anxiety.
While their up-front cost is many times that of a normal bulb, smart bulbs can save you money in the long-term - particularly if you're someone who normally forgets to switch lights off.
The difference in price between the bulbs we've looked at is mostly down to their relative connectivity and the number of available features.
For example, the Kasa and Innr Bulb both have an app with a rather bare-bones interface, and are both also unable to connect with the Apple HomeKit.
Features
There's a lot of fun to be had with colour smart bulbs. For example, the LIFX Mini Colour can create a strobe effect, cycle through colours, provide a fire-like flicker or flash in time to music.
Other options include the ability to choose how long the bulb takes to turn off, which could be great for slowly dimming the lights when putting children to bed.
The Philips Hue has similarly impressive features, including the ability to increase light levels in line with the sunrise, and syncing lights with movies or video games.
It also offers something in terms of home security, with the option to turn lights on and off at random times.
Verdict
The LIFX Mini Colour was the most impressive overall, with a great range of features and good connectivity. If you really want to explore what a smart bulb is capable of, then this is the one to go for.
It's only downside is that it relies on wi-fi, so those with patchy signal might wish to opt for our second favourite, the Philips Hue. This uses Bluetooth to connect to your smartphone, or Zigbee if connected to a hub.
Those on a budget might consider the Kasa Smart Light Bulb, which is roughly half the price of our top two picks. It is rather basic in terms of features, and it won't work with Apple HomeKit, but other than that it's a good, solid device.