Choice of TV, laptop or tablet, or £100 with Sky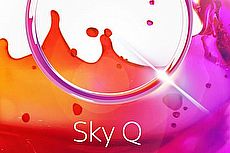 © Sky
SKY have brought back one of their most popular offers for new customers signing up to any one of Sky's TV bundles - including the newly refreshed Sky Q packages.
Until midnight on October 6th, those who are new to Sky TV are being offered the choice of a 32" LG TV, a Lenovo Ideapad laptop, Samsung Galaxy tablet, or £100.
Meanwhile those looking for a new broadband deal have until midnight on September 29th to take advantage of the chance to get Sky's Unlimited Broadband free of charge for 12 months, with a £100 prepaid MasterCard thrown in.
Those hoping to get Sky Fibre free of charge forever with Sky Sports have missed their chance - but there is consolation of a kind, as Sky Fibre on its own is also being offered free of charge for 12 months.
Sky Q now included
It's seven months since Sky Q was first launched as a seriously premium service - but while it's definitely still Sky's flagship range, Sky have recently brought in a wider range of packages with prices to match those of Sky+.
Its newness has meant that people looking at Sky Q have generally missed out on introductory offers - there have been one or two before now, but they've been short lived.
Now though, and until October 6th, those thinking of getting Sky Q will be given the same choice of welcome gifts as those looking at Sky+.
Note that while they're the headline rewards, the 32" TV and Lenovo notebook laptop aren't the only options available. Customers can also choose from a Samsung Galaxy Tab E 9.6-inch tablet, or £100 in the form of either an Amazon gift card or prepaid MasterCard.
Bear in mind before clicking on the button below that all of Sky's Bundles are sold on 12-month terms.
Those considering Sky Sports or Sky Cinema but who aren't completely sure may be better off opting for one of the basic bundles, then upgrading at a later date, for reasons we explain in the next section.
When to upgrade instead
Signing up to the Cinema, Sports, or Complete bundles ties new customers in to taking the premium channel packs for the full year, but opting for one of the three base bundles - Original, Variety or Box Sets - commits us only to those channels.
It's then possible to add extra channel packs like Sky Cinema and Sky Sports later, on much shorter minimum terms of 31 days, with 31 days notice.
For those who are only interested in getting Sky Cinema for Christmas, or who have no interest in sport outside of the football or Formula 1 seasons, going for the premium pack on a rolling contract basis could well prove cheaper.
Sky upgrade offer
Click here
to get Sky Sports at half price for three months
Hurry! Offer ends 29th September!
That's particularly the case if we can time it to coincide with one of Sky's frequent upgrade offers, such as the chance to get Sky Sports at half price for three months (£13.75 per month instead of £27.50).
Cheaper broadband
As mentioned above, Sky are no longer offering fibre broadband free of charge to those with Sky Sports and Sky Talk for as long as they have the sports channels.
The good news, however, is that Sky are still offering their 25GB fibre broadband free of charge for 12 months to new Sky Talk customers, even for those without any kind of Sky TV.
The Sky Talk part is important, as while the broadband may be free of charge, it'll still cost at least £17.40 a month in line rental, plus the price of any call bundles or charges.
The same applies to their other, slightly more generous, "free" broadband offer - this time for their standard Unlimited Broadband.
New Sky Talk and Sky Broadband customers signing up online before September 29th will only have to pay for line rental (currently £17.40 per month) and calls for the first 12 months - and they'll also be eligible for a £100 prepaid MasterCard:
Sky Broadband Latest Offers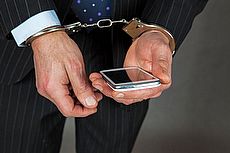 23 November 2017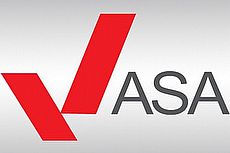 23 November 2017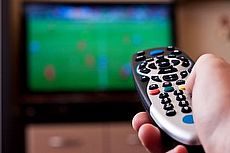 15 November 2017
Follow us or subscribe for FREE updates and special offers