TalkTalk offer broadband customers discounted Sky TV deals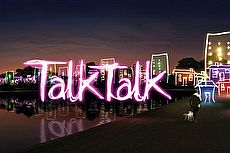 TALKTALK are offering new and existing customers the chance to add any of two heavily discounted Sky TV packages to their broadband bundles, enabling them to save up to £35.50 a month.
The special offer applies to both TalkTalk's 17Mb broadband and 38Mb fibre broadband packages, enabling customers to choose an internet bundle that suits them while still benefiting from discounted Sky Sports or Sky Cinema packages.
Added to this, customers who take one or both of the Sky channel add-ons will also receive their TV box without having to pay the usual £25 charge.
This makes TalkTalk's offer perhaps the strongest TV-broadband combo on the market, and will provide yet another step on the road to restoring their customer base after the unfortunate cyberattack of October 2015.
The deals
The offer, which runs until August 20th, sees TalkTalk offer broadband and fibre broadband at their usual prices, but with the potential bonus of Sky Sports and Sky Cinema packages that have been discounted by 75% and 50% respectively.
As shown in the table below, the Sky Sports and Sky Cinema Boosts would usually set back customers an extra £36 and £16 a month, yet now they're available at £8.50 and £8 a piece.
| | Name of deal | Contract length | Upfront cost | Monthly cost | |
| --- | --- | --- | --- | --- | --- |
| | Fast Broadband + TV + 11 Sky Cinema channels | 12 months | £0 | £27.95 | |
| | Faster Fibre Broadband + TV + 8 Sky Sports channels | 12 months | £0 | £28.45 | |
| | Faster Fibre Broadband + TV + 11 Sky Cinema channels | 18 months | £0 | £34.50 | |
| | Faster Fibre Broadband + TV + 8 Sky Sports channels | 18 months | £0 | £35 | |
In short, what such discounts mean is that new customers can receive 17Mb broadband with TV and Sky Sports from £28.45 a month, while they can take the same 17Mb broadband-TV combo with Sky Cinema for £27.95 a month, something which can't currently be done through Sky themselves.
Added to this, customers will also have the opportunity to receive 38Mb broadband with TV and Sky Sports for £35 a month, while the combo with Sky Cinema would set them back only £34.50.
Of course, it's worth clarifying that customers could also choose to have both Sky Sports and Sky Cinema. With the 38Mb broadband deal, this would cost them £43 a month, which considering that even Sky customers would struggle to get Sky Sports, Sky Cinema, broadband and TV for this amount, is very good value for money.
Similarly, one nice feature is that both the Sky Sports and Sky Cinema boosts are on a flexible one month rolling contract, enabling football fans, for example, to save a bit of money during the few months of the year when the English leagues aren't running.
Back to 4.2 million
This all serves to make the deals potentially very attractive to those looking for a bundle that combines broadband, Sky TV, and value for money. What's more, another one of its draws is that, according to TalkTalk, the price of the Sky boosts won't be increased for any customer who continues with the provider "past their 12/18 month internet contract end".
As such, it provides another example of TalkTalk proactively attempting to reposition themselves after they lost customers in the wake of the 2015 hack, with another example being their January reduction of their 38Mb and 76Mb fibre broadband prices.
At the last count, they reportedly have around 3.95 million broadband subscribers, after having just over 4.2 million in early 2015.
Whether this latest deal will be enough for them to match or exceed this figure isn't currently certain. However, what is certain is that it shows their determination to do everything in their power to please new and existing customers alike.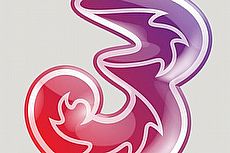 7 December 2017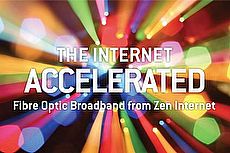 6 December 2017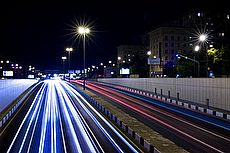 4 December 2017
Follow us or subscribe for FREE updates and special offers