A third off selected Sky TV bundles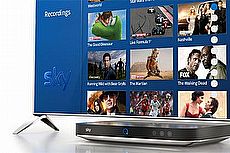 © Sky
JUST days after announcing that all new TV customers would be getting the Sky Q 1TB box, Sky are now offering 33% off their premade TV bundles.
The deal applies to bundles sold as complete packages - so those who want Sky Sports or Sky Cinema can get the Sports or Cinema Bundles for a third less than buying them as an add-on would cost.
The Complete Bundle - Sky's Box Sets channel pack, plus Sky Cinema, and Sky Sports in HD - is also included in the deal, offering a saving of almost £25 per month for 12 months.
The offer runs until October 20th.
The bundles on offer
Whichever bundle they choose, customers will have the choice of a £25 voucher for either Tesco or M&S, or a prepaid MasterCard.
The important thing to note here is that bundles included in the deal can't be altered or adjusted in any way.
Say we know we want Sky Cinema, but we're not sure which of the basic channel packs we want.
Usually it'd be possible to pick and choose from the base bundles - Original, Variety and Box Sets - then add Sky Cinema on top.
In this case, however, getting Sky Cinema at a discount is only available with the Cinema Bundle - which is the Original Bundle plus Sky Cinema, for £25.46 a month rather than the usual £38 a month.
It's a similar story for those looking at getting Sky Sports at a discount: the only guaranteed way for new customers to get it cheaper is to opt for the Sports Bundle (Original + Sky Sports), at £31.82 a month for 12 months.
Package
You get
Contract term
Upfront cost
Monthly cost
Original bundle
275+ channels
(11 HD)
18 months
£20
£20 £13.40
Variety bundle
326 channels
(11 HD)
18 months
£20
£32 £21.44
Box Sets bundle
365 channels
(50+ HD)
18 months
£20
£38 £25.46
Cinema bundle
Original bundle +
Sky Cinema
18 months
£20
£38 £25.46
Sports bundle
Original bundle +
Sky Sports in SD
18 months
£20
£47.50 £31.82
Complete bundle
Box Sets bundle +
Sky Cinema +
Sky Sports in HD
18 months
£20
£80 £55.58
Selecting the Variety Bundle, which usually costs £32 a month, then adding either of the premium packs to it won't qualify for the 33% discount.
Those who want a base bundle other than the Original pack, or who'd like the flexibility to add another or remove Sky Sports or Sky Cinema on a month by month basis should opt for either the Original, Variety or Box Sets bundles, then come back to add one of the premium packs as an upgrade at a later date.
Sky Sports offer
Speaking of upgrades, those who already have Sky TV are being offered another chance to get Sky Sports for half price.
This time around, customers can choose to add Sky Sports on a month by month basis, with the first three months at half price - £13.75 instead of £27.50 extra per month.
Sky TV Latest Upgrade Offers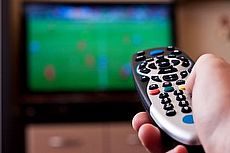 15 November 2017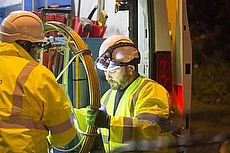 10 November 2017
9 November 2017
Follow us or subscribe for FREE updates and special offers