Sky offer 48% discount on 17Mb Unlimited Broadband package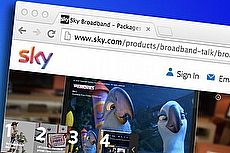 SKY have discounted the price of their 17Mb Sky Broadband Unlimited package by 48%, with new customers having to pay only £15 a month for a year (as opposed to £28.99).
The discount arrives just as a previous deal offering the same product for £20 a month has finished, with the new reduced price being 25% cheaper a month than its predecessor.
As we've written before in recent weeks, such aggressive discounts betray the heated price war that's currently underway in the UK broadband industry.
Yet given that internet service providers (ISPs) are generally struggling to attract new broadband customers at the same rate they used to, it's arguable that's what needed to revitalise the market is not a price war, but rather an innovation war.
The deal
The details of the new deal are simple enough, with the table below laying out all of the essentials.
| | Package | Discounted subscription fee (first 12 months) | Standard subscription fee | Contract length | Setup fee | |
| --- | --- | --- | --- | --- | --- | --- |
| | 17Mb broadband (average speed 11Mb) | £15 | £28.99 | 12 months | £19.95 | |
The first thing to point out here is that the setup fee is £19.95, in comparison to the previous deal's £9.95.
Added to this, the new deal unfortunately doesn't include a £100 prepaid Mastercard, which customers were able to spend anywhere Mastercard is accepted.
That said, because the new offer saves customers an extra £5 a month on their subscription fees for 12 months, the difference in value between the two deals isn't actually as great as £100, coming in at £50 over a year (in favour of the previous deal).
Still, it does save customers approximately £167 over the first compared to the standard monthly price for the package, although of course they have to watch out for the jump in fees once the first year has passed.
But even with this caveat, they'll still receive all the things they'd expect from an Sky unlimited broadband deal: inclusive router, parental controls and security software, access to Sky Wifi hotspots throughout the UK, and cold call blocking courtesy of the recently launched Talk Shield.
The Price War intensifies
One thing in particular that's admirable about Sky's broadband packages is that, contrary to most other ISPs, they're now advertised with the average speed customers are likely to receive, in addition to the "Up to" speed (which is essentially what the highest 10% of customers receive).
This is a practice they've introduced only recently, doing so in anticipation of the likelihood that the rules will be changed by the Advertising Standards Authority, so as to require ISPs to publicise average rather than "up to" speeds.
Yet in addition to providing customers with a more reliable indication of the service they'll receive, the new deal from Sky is notable precisely because it finds the provider immediately following up a very generous discount with one that's nearly as kind with customers' wallets.
This fact alone offers a window into the kind of full-scale price war that's being waged by the UK's broadband providers, with TalkTalk, Vodafone, EE, John Lewis all offering discounts or special rewards with their broadband packages.
These providers are all vying fervently to gain new customers, yet recent dips in the number of new customers being gained by broadband providers suggests that the public won't be impressed that much by discounts, especially when they're restricted to entry level packages (as with Sky's latest deal).
When will innovation arrive?
Indeed, in one previous article from June, we quoted one analyst - Guy Peddie of financial consultancy firm Macquarie - who complained, "There has been no product innovation for a long time. It's just speed and price".
His views are backed up by how providers have recently been seeing higher numbers of existing customers upgrade to fibre broadband than numbers of new customers taking up standard ADSL broadband (such as Sky's 17Mb offering).
For example, in the first quarter of 2017, BT gained only 29,000 completely new broadband customers, yet they acquired 211,000 fibre customers, most of whom were upgrades.
This goes to show that what most customers are interested in at the moment are more state-of-the-art broadband products, something also supported by the fact that the likes of Sky are aggressively discounting lower-level packages, which suggests that customers aren't so keen on them as they are.
Yet while it's uncertain whether there's a massive appetite for "Up to" 17Mb broadband packages, there's little doubt that, at £15 a month, Sky's offer is one of the best out there.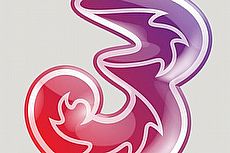 7 December 2017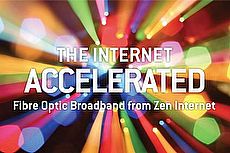 6 December 2017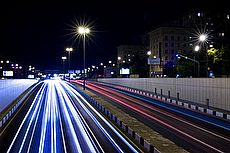 4 December 2017
Follow us or subscribe for FREE updates and special offers