John Lewis bring back broadband offers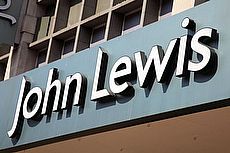 JOHN Lewis have brought back their introductory free broadband offer for new customers, if only for a limited period.
Those who sign up before June 28th will benefit from free broadband for either three months or six, depending on whether they get standard or fibre broadband.
The introductory offer comes not long after the ISP changed their headline prices and packages for the first time since they started selling broadband.
Limited time
Before they refreshed their packages (and prices) in May, the only change John Lewis had made to them since 2012 was to introduce free broadband for a certain period for new customers.
Those getting standard broadband, offering connections of up to 17Mb, only had to pay for line rental and calls for six months; those who wanted fibre got it free of charge for the first three months.
That's the approach John Lewis have taken again:
Package
Broadband
Monthly price
Line rental
Total price
Fibre + Evening & Weekend calls
Up to 38Mb
Unlimited
Free
for 6 mths, then £11
£0
£15.50
for 6 mths, then £26.50
Unlimited + Evening & Weekend calls
Up to 17Mb
Unlimited
Free
for 3 mths, then £22.50
£0
£15.50
for 3 mths, then £37.50
Fibre Extra + Evening & Weekend calls
Up to 76Mb
Unlimited
Free
for 3 mths, then £27.50
£0
£15.50
for 3 mths, then £42.50
Last time around, however, the offer stayed in place for a good 18 months or so, whereas the "use by" date this time is much sooner - anyone thinking of taking advantage of the deal will need to sign up by June 28th (next Wednesday).
Also bear in mind that while the broadband may be free, getting it depends on also having a landline from John Lewis Broadband, which costs £15.50 a month.
That's quite a bit cheaper than line rental from many other companies - and it includes free evening and weekend calls of up to 60 minutes at a time to 01, 02, 03, 0845 and 0870 numbers.
Customers can upgrade to anytime calls to these numbers, plus a 25% discount off certain international calls, for an extra £5 a month.
Clear and simple
One of the big selling points for John Lewis Broadband since they launched has been the simplicity of their packages and pricing: they may not offer the cheapest deals available, but they are reassuringly straightforward.
Their commitment to keeping things clear and straightforward shows through elsewhere too.
As with most ISPs, they reserve the right to changes prices, allowances and the terms of our contracts at any time - even if they have previously been slow to do so in the past.
What is quite different, however, is the fact that they tell us so in standard sized text on their homepage, just below the headline details of the above offers - along with the reminder that if those changes are detrimental to us, we can leave without penalty.
When they last fiddled with their broadband packages, however, most of their customers ended up with a better deal.
Given that recent shakeup, and the ISP's previous reluctance to run short term offers or even change their basic plans, the timing of this deal seems almost out of character.
But then again, John Lewis stores aren't averse to taking part in the sales - and with so much competition, even "good value" can be made a little more attractive by throwing in the odd bargain every now and then.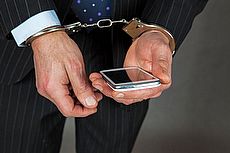 23 November 2017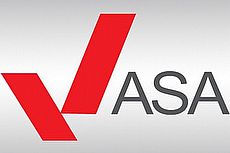 23 November 2017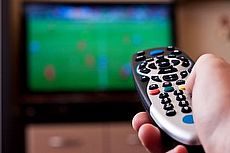 15 November 2017
Follow us or subscribe for FREE updates and special offers