Hyperoptic launch £2,000 broadband offer for SMEs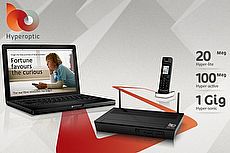 HYPEROPTIC have launched a new special offer for SMEs in Westminster, partnering with the City Council to provide small and medium sized businesses with a £2,000 voucher to cover installation costs.
Running until the end of December 2017, Hyperoptic are also offering businesses a 50% discount for 12 months on the monthly subscription fees of their 100Mb and 1Gb business broadband packages.
Taken together, both offers would mean that an SME taking the 1Gb option and the voucher could save a total of £3,500, all the while benefiting from an ultrafast fibre-to-the-premises (FTTP) broadband package that's generally more reliable than fibre-to-the-cabinet (FTTC) alternatives.
And once again, even though the limited geographic extent of the promotion means not everyone will be able to take advantage of the deal, it's another example of just how serious Hyperoptic are to position themselves as the number one choice for ultrafast broadband.
The deals
The £2,000 voucher is being offered as part of the Connect Westminster scheme, which has been enabled by £2.8 million of funding awarded to Westminster City Council, with £1.4 million of this kitty coming from the European Regional Development Fund.
Those who are good at mental arithmetic will already know that £2.8 million divided by £2,000 equals 1,400 vouchers in total, meaning that supply of the offer is relatively limited, particularly for an area such as the City of Westminster, which is home to some 46,000 businesses.
Yet not only will there be perhaps be competition among claimants to get their hands on the £2,000 installation discount, but there's already some competition among ISPs to deliver broadband services as part of the scheme, with Luminet, Backbone Connect, Telcom, and M24Seven already having signed up.
Still, as much as ISPs operating in Westminster are clamouring for the additional custom, Hyperoptic appear to have distinguished themselves from their rivals, since as the table below makes clear they're bundling the £2,000 voucher with 50% discounts on subscription fees.
| Package | Discounted subscription fee (12 months) | Standard subscription fee | Contract length | Data allowance | |
| --- | --- | --- | --- | --- | --- |
| 100Mb (download and upload) | £40 (exc. VAT) | £80 (exc. VAT) | 12 months | Unlimited | |
| 1Gb (download and upload) | £125 (exc. VAT) | £250 (exc. VAT) | 12 months | Unlimited | |
In addition to the above details, it's worth noting that both deals come with one static IP address and the option to lease additional static addresses, as well as real-time network monitoring and 24/7 customer service.
Hyperoptic also make the impressive claim that, with their 1Gb package, businesses will be able to host 100 conferences calls at the same time without experiencing any slowdown.
As people already familiar with Hyperoptic will be aware, the ability of the ISP to perform such feats for their customers stems from how their fibre optic network runs straight to the buildings of their customers, rather than to their customers' nearest telephone cabinet (as with Openreach).
This makes it less vulnerable to speed dips and variations in performance, something which can make work difficult for businesses equipped with broadband connections that depend, at least in part, on copper wires.
Yet in addition to offering what is often a superior service, Hyperoptic are increasingly differentiating themselves in terms of price.
For one, they're running a special offer for students and flatshares, which offers up to 37% off the cost of monthly subscription fees until the end of August.
Added to this, recent price changes have meant that they're now cheaper than Virgin Media when it comes to certain products, even though they offer faster broadband packages.
This isn't bad for a provider who installed their first gigabit broadband connection six years ago, in Battersea.
And given that they're now offering SMEs 50% discounts in addition to a £2,000 voucher, they might be making a few more connections in the very near future as well.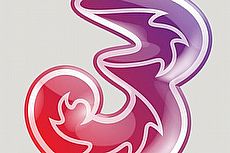 7 December 2017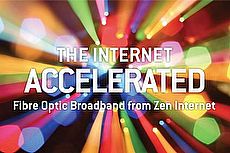 6 December 2017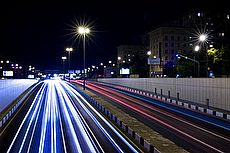 4 December 2017
Follow us or subscribe for FREE updates and special offers