Hyperoptic now beating Virgin Media on broadband price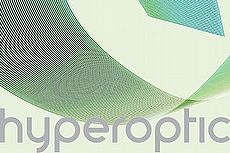 © Hyperoptic
HYPEROPTIC are now beating Virgin Media on price for a range of broadband packages, helped by recent price rises Virgin introduced for new customers.
The changes mean that Hyperoptic's 100Mb broadband and phone package, for example, is now cheaper than Virgin's 50Mb and 100Mb packages, with the standard monthly price of each standing at £33, £40 and £45 respectively.
Similarly, the special offer price of Hyperoptic's 1Gb broadband-only package is £47, whereas the standard price of Virgin's 300Mb and phone package is £55, making the superior speeds of Hyperoptic's package £96 cheaper over 12 months.
Aside from being a gain for customers looking to switch provider, such differences underline how ultrafast, fibre-to-the-premises (FTTP) broadband need not be especially or even slightly more expensive than the less reliable fibre-to-the-cabinet (FTTC) broadband, which is what the likes of Virgin and BT mostly sell.
Hyperoptic 100Mb vs Virgin 50Mb and 100Mb
Relevant guides
Hyperoptic vs Virgin Media: who's
best
?
A
closer look
at Virgin Media broadband
How do BT and Virgin
compare
?
Review:
Hyperoptic's broadband deals
There are two particular tiers of product with which Hyperoptic beat Virgin Media on price, although they do so in different ways with each.
For starters, with Hyperoptic's 100Mb broadband and phone bundle, it's the standard rather than promotional 12-month price that beats the corresponding prices of Virgin Media's 50Mb and 100Mb broadband and phone deals.
Package
Broadband
Contract term
Upfront price
Monthly price
150Mb Fibre Broadband & Phone
Up to 150Mb
Unlimited
12 months
Free
£33
for 12 mths,
then £38
Vivid 50 + Talk Weekends
Up to 50Mb
Unlimited
12 months
£20
£29
for 12 mths,
then £40
Vivid 100 + Talk Weekends
Up to 100Mb
Unlimited
12 months
£20
£34
for 12 mths,
then £45
Here, it's apparent that, while Virgin customers would spend the same amount on subscription fees over the first 12 months with 50Mb and save £60 with the 100Mb, they'd begin losing money soon afterwards.
For instance, after another 12 months, Hyperoptic 100Mb customers would have saved £24 compared to Virgin 50Mb customers. By comparison, they would have saved £84 compared to Virgin 100Mb customers, thereby saving £24 over the entire two years of both deals.
Added to this, they wouldn't have paid any connection fee, whereas with Virgin customers would've paid £20, meaning that overall they would have said £44 over the first two years of the contract.
Hyperoptic 1Gb vs Virgin 300Mb
A similar story emerges with Hyperoptic's 1Gb package, although here the terms of comparison change quite a bit.
Namely, it's Hyperoptic's broadband-only deal that comes out on top, and only when the discounted price for the first 12 months is compared against the standard price of Virgin Media's 300Mb broadband and phone bundle.
As the table below makes clear, it would save £84 in subscription fees over the first 12 months.
Package
Broadband
Contract term
Upfront price
Monthly price
1Gb Fibre Broadband
Up to 1Gb
Unlimited
12 months
£40
£47
for 12 mths,
then £60
Vivid 300 + Talk Weekends
Up to 300Mb
Unlimited
12 months
£20
£44
for 12 mths,
then £55
That said, it comes with a £40 connection fee, whereas Virgin's package still charges £20, so that the overall 12-month saving would be £64 rather than £84.
On top of this, once the introductory price has given way to the standard monthly fee of £60, the overall saving would be reduced to only £4 over two years. Of course, this is assuming that Virgin customers began with the 300Mb package's standard price, and not its introductory 12-month price of £42.
Because in that case, Virgin Media 300Mb broadband and phone customers would in fact save £140 over two years compared to Hyperoptic 1Gb broadband only customers.
Nonetheless, even with this exception, the fact that Hyperoptic do beat Virgin on price in certain circumstances is significant, if only because it shows how far Hyperoptic have come since connecting their very first building in London in 2011.
And in light of how Virgin are due to introduce price rises of between £1.99 and £3.99 for their existing customers in November - on top of the slight rises they've already introduced for new ones - it's possible that Hyperoptic's subscription fees might look even more attractive in the coming months.
This is all the more so when it's remembered that, for a comparable or cheaper fee, Hyperoptic customers will generally receive a superior service in terms of speeds and reliability, and as Hyperoptic's Chief Customer Officer Steve Holford reminds us, there's also the option of taking out flexible contracts (although this often raises the monthly fee).
He says, "Hyperoptic delivers the UK fastest residential broadband, supporting this with unique contracts that give customers genuine flexibility. Unlike competitors, customers receive speeds promised with unlimited data and no traffic shaping".
Fully fibre future
Yet more importantly, the competitiveness of Hyperoptic's pricing undermines the assumption that ultrafast, gigabit FTTP broadband - which is much faster and more reliable than FTTC broadband - has to be expensive.
This is an argument often put forward by BT, who in the past have claimed that a national FTTP rollout would cost as much as £28 billion.
In fact, they backtracked on this earlier this month and said that it would actually cost anything between £3 billion and £6 billion to deliver, something which in conjunction with Hyperoptic's competitive prices makes it seems that fully fibre gigabit broadband is more feasible than was first imagined.
Seen in this light, it's arguable that Openreach should adjust their plans for making FTTC broadband boosted by G.fast technology the focus of their future rollouts, and instead put more emphasis on making Britain fully fibre.
That way, the UK may not lag so far behind certain other developed nations when it comes to average broadband speeds. Not only that, but an increased, nationwide supply of FTTP broadband would in the long term make it even more affordable than Hyperoptic are making it now.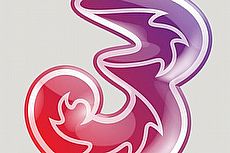 7 December 2017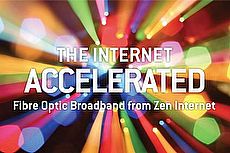 6 December 2017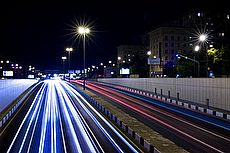 4 December 2017
Follow us or subscribe for FREE updates and special offers