EE offer special discount on home broadband packages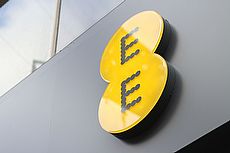 EE have reduced the fees of their home broadband packages, offering new customers savings of up to £2.50 a month for the initial 18 months of a broadband subscription.
The special prices last only until August 21st, giving customers on the lookout for a new broadband provider only a week's window of opportunity to act.
While the discounts are available only to new EE home broadband customers, it is available to pre-existing EE pay monthly mobile customers, for example, who will also receive an extra 5GB of phone data a month if they sign up for home broadband with the operator.
And given that EE are the second mobile operator in as many weeks to entice new customers with special home broadband offers, it would seem that something of a discount war may be heating up between ISPs, or at least between those smaller providers who want to take a larger chunk out of the bigger providers' pie.
The deals
Having launched today, EE's discounts affect only two of their three main broadband and landline packages, as shown in the table below:
| Package | Discounted monthly fee (for first 18 months) | Standard monthly fee | Setup charge | |
| --- | --- | --- | --- | --- |
| Up to 17Mb broadband | £18.50 (was £21) | £28.50 | £7 | |
| Up to 38Mb broadband | £26 (was £28.50) | £34.50 | £32 | |
| Up to 76Mb broadband | £32.50 (unchanged) | £40.50 | £32 | |
Still, even if the 76Mb package hasn't received a new discount, it was - as with the other two - already discounted, with the £32.50 introductory subscription fee being some 19% cheaper than the £40.50 subscribers will have to pay after the first 18 months.
It's worth noting that such subscription fees grant customers a landline with free weekend calls to other UK landlines, as well as an inclusive one-year subscription to Norton Security Premium (normally worth £69.99).
There's also the option for customers to add EE TV for an additional £8 a month, as well as to add Anytime and Mobile calls from their landline for an extra £6.50.
Rivals
Taken with the bonus of an extra 5GB of data for existing EE pay monthly customers, all these options and benefits add up to an attractive offering from EE.
That said, they have their work cut out for them in luring new customers, since they're following in the wake of other providers offering similar broadband deals recently.
For example, last week Vodafone launched a home broadband offer that grants customers the option of redeeming a free gift worth up to £199.
Similarly, last month TalkTalk offered new and existing broadband customers the ability to add significantly discounted Sky TV packages to their deals, while between January and March they cut the prices of their broadband packages by £5.
Such discounts come at a time when bigger ISPs - such as Virgin Media and BT - have been increasing their prices, an indication that smaller home broadband providers such as EE, Vodafone and TalkTalk are pushing hard to steal customers away from their bigger rivals.
Yet of course, in an area where customer service is king, and where providers such as Sky and Virgin Media regularly outdo others for their levels of service, it's one thing to gain new customers and another to keep them.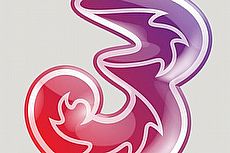 7 December 2017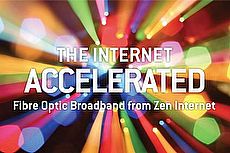 6 December 2017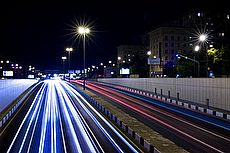 4 December 2017
Follow us or subscribe for FREE updates and special offers