FROM July 1, it'll be easier to work out how much it'll cost to call TV and radio shows on 084, 087 and 09 numbers, when Ofcom's new rules come into effect.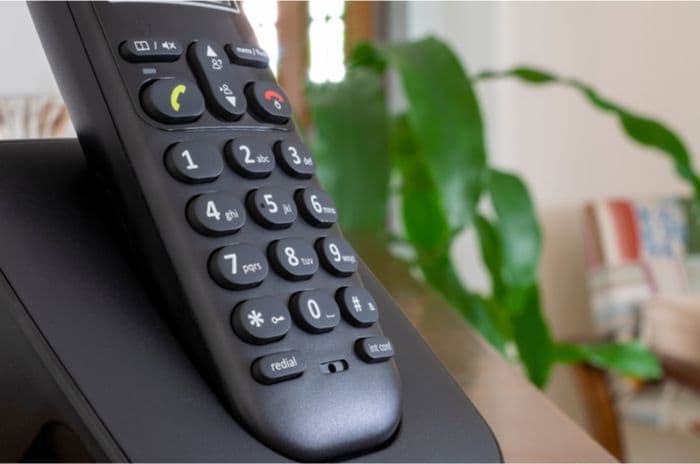 Credit: Leonidas Santana/Shutterstock.com
Amendments to the Broadcasting Code mean call charges will be divided into an "access charge" from a phone company and a "service charge" set by the broadcaster.
Phone companies and broadcasters will need to inform viewers and listeners of the exact charges - they'll no longer be allowed to recite the statement: "Calls cost 50p from a BT landline. Other landlines may vary and calls from mobiles may cost considerably more".
The same rules will apply for charges to 08 and 09 calls to businesses and 118 directory enquiries.
And so-called "Freephone" numbers starting in 0800 and 0808, which in many cases incur charges from mobile phones, will be free to call from landlines and consumer mobile phones from July.
"Biggest changes"
Ofcom say they're the "biggest changes to phone calls in over a decade" and will affect 175 million numbers.
At present it's often very difficult, or impossible, to work out how much a 08 or 09 call will cost.
But with the new "unbundled tariffs", calculating the overall price of a call should be simpler as it'll be made up of two definite charges.
For example, a broadcaster may charge 50p per minute and a phone supplier 2p per minute. The broadcaster would state: "Calls cost 50p plus your phone company's access charge", and the phone supplier would charge their standard access charge.
In this case it's easy to calculate the total price of the call would be charged at 52p per minute.
Interestingly, if calling from a business phone, then phone companies will "continue to have flexibility" over how they charge for these calls, and the changes won't affect payphones or text messages.
They also won't affect 0500 Freephone numbers - instead, Ofcom have decided to withdraw these numbers from use in 2017.
Pricing clarity
Combined, the changes and the campaign to communicate them to the public are called UK Calling.
UK Calling is a collaborative effort between: Ofcom; major landline and mobile phone companies; and public bodies - including Citizens Advice and Age UK.
They're aware this new way of communicating call charges could take some getting used to. So from today, there'll be adverts on major commercial radio stations and newspapers explaining the changes to people.
But if there's going to be any real clarity about the service call costs, access charges will also need to be communicated really clearly and direct from phone providers.
Ofcom's rules mean phone companies will be required to publish access charges in a way that's "prominent and readily accessible to customers"; so on their websites, in published price lists, on bills and with any advertising where they refer to pricing.
They'll also be required to inform customers if call charges are included within bundles of inclusive calls or minutes.
Ofcom are suggesting access charges could vary by provider, so it may be worth comparing charges, along with line rental costs, before signing up to a new phone company - particularly for those who make a lot of calls to service numbers.
Slow and steady
While UK Calling is a certainly a big change, it's been a long time coming - it was way back in 2010 that Ofcom proposed free calling to 0800 numbers and "more transparency" in 188 directory enquiry services.
At the time, then Chief Executive of Ofcom, Ed Richards said: "There is clear evidence of widespread uncertainty and confusion about the cost of calling these numbers. Consumers need to have far more transparency about the price they are going to pay for calls so that they can make more informed choices and so competition can work more effectively".
Aside from confusion, the current pricing structure causes particular hardship for low-income households, who are more likely to have a mobile phone rather than landline and are then charged excessive costs for calls.
Before the problem could be fixed though, there needed to be changes to the Communications Act, so this was amended in 2011.
Next, in 2012, Ofcom confirmed wider changes would be made pending further consultation and confirmation of rules to be decided the following year.
Since then, Ofcom has taken a slow and steady approach to implementation - as they pointed out, the changes affect "virtually every company in the country".
Now the 18-month transition period is drawing to a close and companies should have implemented changes to billing systems, marketing material, choices of number ranges to use and consumer contracts.
It remains to be seen is if this newfound knowledge of service call pricing will have an affect on the number of phone calls consumers make.