£10 off Sky Fibre Max up to 76Mb broadband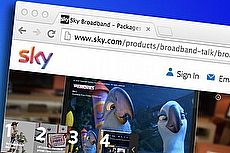 SKY Fibre Max - their newest, fastest, fibre broadband - is now available to buy online, and for the special offer price of £15 a month (plus £17.40 line rental) for 12 months.
Previously anyone who was interested in the up to 76Mb broadband could read about it online, but had to call the provider if they then wanted to sign up - and it usually costs £25 a month, plus line rental.
The offer is available to new customers whether they want Sky TV or not - those thinking of getting Sky TV can maximise their savings even further as we'll explain in a bit. The Fibre Max deal is available until October 27th.
Sky Broadband Latest Offers
Fibre speed battles
Sky's decision to make Fibre Max available online is in some respects another round in their continuing battle with BT over broadband.
Although the deeper issue as far as Sky are concerned is BT's ownership of Openreach, the company responsible for looking after the infrastructure they both use, as far as most of us are concerned the real issue is who can provide fast and reliable broadband at the best price.
So Sky have made a point of publicising Fibre Max by pointing out that it's faster and cheaper than BT usually charge for their recently boosted Infinity 1 fibre, which offers connections of up to 52Mb - if we're in an area that's received the necessary upgrades, that is.
As we pointed out when BT announced they were upgrading Infinity 1 from up to 38Mb to up to 52Mb, it was possible to see that as a shot across the bow of Virgin Media.
Their entry level fibre broadband is, after all, sold as providing a connection of up to 50Mb - although Virgin's fibre optic and coaxial cable network means that users are more likely to reach that advertised speed than those using the fibre and copper Openreach network.
Is it cheaper?
There is, of course, the issue that BT are just as keen to get customers as Sky, so they also have a habit of running special offers on their broadband:
Package
Contract term
Upfront price
Monthly price
Fibre Max + Talk
18 months
£29.95
£30
for 18 mths,
then £43.99
Unlimited Infinity 1 + Weekend calls
18 months
£9.99
£29.99
for 18 mths,
then £47.49
Unlimited Infinity 2 + Weekend calls
18 months
£9.99
£39.99
for 18 mths,
then £53.99
But as the table above shows, Sky can still boast that they beat BT on price when comparing their top speed packages.
We must point out that Sky don't include any calls with their line rental - but adding the £4 a month evening and weekend calls package to the deal still gives a total monthly bill that's cheaper than BT charge, and with more inclusive calls thrown in.
More savings with Sky TV
We mentioned above that it was possible for new customers who wanted Sky TV as well as fibre broadband to save even more.
Until October 20th, Sky are offering new customers 33% off selected TV bundles.
Customers taking up that offer can also benefit from discounts on Sky's various broadband packages - including the £10 off Fibre Max for 12 months outlined above.
Anyone who goes this route will get Sky's new Sky Q broadband hub without having to do anything, as it's the default router for anyone with Sky Q TV.
Those looking at getting Sky's broadband on its own can all choose to get the new hub if they want, but costs extra - £20 more on top of the usual £9.95 router delivery charge.
Sky Fibre Max offer
To get £10 off the cost of
Sky Fibre Max for 12 months,
click here
Sky Fibre Max is the only one of Sky's standalone broadband packages to come with the offer of the new Sky Q hub for no more than the cost of postage.
Customers still need to make sure they've selected the better router when they're personalising their package - if it's not automatically listed under "Yours at no extra cost", they should scroll down and select it from the options listed under "Broadband and Talk Extras".
It'll be listed as costing £20, but selecting it won't add anything to the total price of the order, as long as Fibre Max is in there.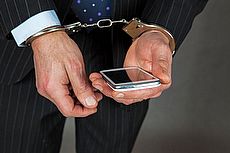 23 November 2017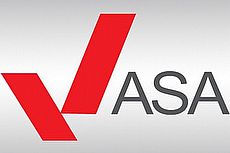 23 November 2017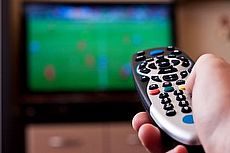 15 November 2017
Follow us or subscribe for FREE updates and special offers