Black Friday TV and broadband deals from Sky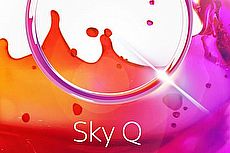 © Sky
NEVER shy of running a good deal or two, Sky are pushing the boat out with their joining offers for Black Friday week and beyond.
From today until December 11h, they're offering a range of perks to new TV customers signing up to one of their base bundles - and for customers looking at their top standard package one of the choices is a 43-inch ultra HD TV.
Those who sign up before then can also add Sky Sports and / or Sky Cinema to their package for half price for 12 months.
Meanwhile anyone looking for a new broadband package - without wanting to get Sky TV - are being offered a year's unlimited standard broadband for less than Sky used to charge for line rental alone.
Sky Broadband
Sky Broadband Latest Offers
Sky used to be famous for offering their broadband free of charge - when we were happy to pay for Sky Talk line rental, that is.
Bearing in mind that Sky's line rental is £17.40 a month at present, the fact that they're currently offering their broadband at £15 per month for 12 months is somewhat astounding.
Add to that the fact that Sky are also offering a £75 prepaid MasterCard with the deal - to be claimed after our broadband has gone live - and we have to wonder if they've been at the festive sherry already.
Sky TV joining offers
The new joiner offers for those thinking of getting Sky TV look familiar at first - but there are a few details that have changed to reflect that these are the Black Friday offers and therefore a little bigger than usual.
Customers looking at the Original or Variety bundles have a choice of 32-inch LG TV, Lenovo laptop, or a voucher or prepaid card up to £150 in value:
Those interested in getting the Box Sets Bundle have two options.
Either they can go for the 1TB Sky Q box and choose from the same gifts as above, with another choice in the form of an Xbox One S, or they can go for a Sky Q Multiscreen subscription (with a 2TB box and one Sky Q Mini box).
If they go for the Multiscreen package, they'll find that they have access to a range of ultra HD entertainment, natural history and documentary content on demand - so Sky have upgraded the free TV option to an ultra HD 43-inch LG TV.
Bear in mind that Sky's increased generosity does come at a price: the Box Sets package costs £38 a month - and £50 a month when we add in the Multiscreen subscription, and there are higher setup fees to consider as well (£60, compared to £15 for a single 1TB box).
Sky Cinema and Sky Sports
As mentioned above, there's one more special offer available to new customers if they sign up before December 4th - and that's the chance to add Sky Sports and / or Sky Cinema to their bundle for half price for 12 months.
That means getting Sky Cinema - 11 live channels, Sky Premier +1 and the on demand channel, all in HD as standard - for £9 a month instead of £18, or seven live Sky Sports channels plus interactive and on demand content for £13.75 a month instead of £27.50.
While the base bundles each require a minimum 12-month commitment, there's no obligation to keep the premium channel packs once the first month is up: customers who decide they don't want them simply have to give 31 days' notice.
Do note that dropping the packages means losing out on the half price deal if we change our minds again though - although Sky frequently run similar, if less generous, upgrade offers throughout the rest of the year.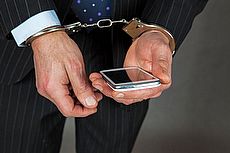 23 November 2017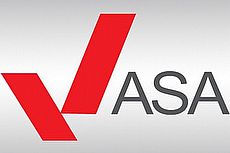 23 November 2017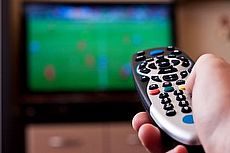 15 November 2017
Follow us or subscribe for FREE updates and special offers