EE bring back early switching credit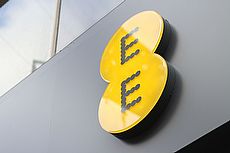 EE are offering new customers £50 towards the cost of any early termination fees they face for leaving their previous provider while still in contract.
Now that switching broadband is so much simpler than it once was, it's fairly easy to take advantage of EE's generosity.
Once they've activated the service for us, all we need to do is send them a copy of our old ISP's final bill showing that we were in contract and how much we owe, to claim the credit.
How to switch, and why
For most people thinking of switching to EE, it's simply a case of signing up, picking an activation date, and letting them do all the rest - including contacting our soon-to-be ex ISP to tell them we're leaving.
Whoever we have our current contract with will contact us to let us know they've heard we're moving, and the kind of termination fees we can expect to incur because we're leaving within our minimum contract terms.
Under Ofcom rules, they're not allowed to try to win us over again - so for those thinking of haggling themselves a better deal, try that before deciding to go for it and clicking on the link below:
EE Home Broadband Latest Offers
Other than the £50 credit, what else can EE give us?
Each of their three broadband deals comes with unlimited data; we've the choice of up to 17Mb ADSL, up to 38Mb fibre, or up to 76Mb fibre.
As is fairly standard these days, to get the broadband we also need to take the phone line - but while other providers are ditching their inclusive calls, EE seem to be happy to continue including weekend calls with the line rental:
Package
Broadband
Contract term
Upfront price
Monthly price
EE Broadband + Line Only
Up to 17Mb
Unlimited
18 months
Free
£21.50
for 18 mths,
then £30
EE Fibre + Line Only
Up to 38Mb
Unlimited
18 months
Free
£29
for 18 mths,
then £35
EE Fibre Plus + Line Only
Up to 76Mb
Unlimited
18 months
Free
£33
for 18 mths,
then £40
Customers will get a pretty good router too: EE's BrightBox 2, which is sent to fibre users, has been named by Which? as a Best Buy for its ease of use.
While data usage is unlimited, it's worth noting that EE do use traffic management, and they have a rather broad definition of "peak hours" - from 4.30pm to 1am during the week and 1.30pm to 1am at the weekends.
For more details, take a look at our full review of EE's broadband here.
Early termination fees
As our headline suggests, it's not the first time EE have offered to help people out of a bind with their existing ISP: until late 2015 they offered up to £100 towards the cost of early termination fees from other providers.
But before anyone grumbles about them being a little less helpful this time around, we feel the need to point out that they're highly unusual in providing any kind of assistance with what can sometimes be rather steep charges for breaking our contracts.
Unless we're leaving because we've been told basic subscription prices are rising - in which case we get a free pass - or we've had serious service issues, Ofcom agree with the providers that they can expect compensation if we up sticks with time to go on a contract.
There are supposed to be limits, however: Ofcom say that while the providers are allowed to charge us for leaving early, any fee we face should be lower than the total cost of any outstanding payments left on the contract.
As there's an argument for the providers saving money by not having to supply us any more, Ofcom also believe that our old company should take that into account when calculating what we owe for leaving early.
EE's offer
Get this deal
here
Hurry! Offer ends soon!
Especially when it comes to bundled services, it's not always easy to see how our ISP works out those charges, however - and how some get away with charging what seems like more than the cost of the packages we're leaving.
There's more on what the biggest providers charge, when those charges apply, and whether we can bring that final bill down without relying on offers such as EE's, in our guide to early termination fees.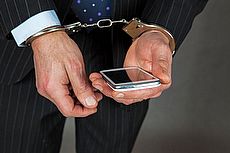 23 November 2017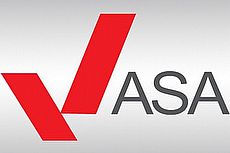 23 November 2017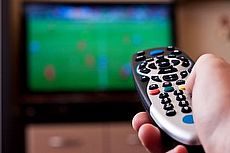 15 November 2017
Follow us or subscribe for FREE updates and special offers