Choice of gift with certain O2 PAYG handsets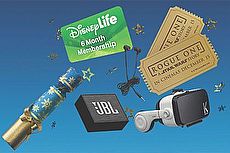 O2
O2 ARE offering new pay as you go customers a choice of free gift when they buy one of a selected range of handsets, including the Samsung Galaxy S7 and the Apple iPhone 6S Plus.
The gifts on offer include a choice of JBL Bluetooth speaker or in-ear headphones, a Keplar VR headset, six months membership of DisneyLife, or two tickets to see the latest Star Wars movie at an Odeon Cinema.
More than 25 handsets are included in the pay as you go gift offer, which runs until December 21st.
The handsets on offer
At first glance it might seem like the gifts are only available to people buying one of three mid-range Samsung Galaxy handsets - this year's versions of the J3, J5 and A3.
But those looking for a different phone will find that plenty of O2's other pay as you go devices are included, from the budget BQ Aquaris M4 5, which costs £69.99 upfront, to Samsung's flagship Galaxy S7 Edge at £639.99 upfront.
O2 Latest Mobile Phone Offers
Sony Xperia fans are spoiled for choice: 2015's Z5 compact is included, as are pretty much all the varieties of the newer Xperia X range.
Among the other higher end Android devices eligible for the free gift offer are the smaller, cheaper, version of the Huawei P9 (the Lite) and the modular LG G5.
It's not just Android handsets that are included in the deal - but anyone looking to get the iPhone 7 or 7 Plus is out of luck. The iPhone 6S is the newest Apple device available; the iPhone 5S might feel old by now but it's still incredibly popular - and possibly more so when it comes with a freebie.
A word of caution, though: some of the handsets that look to come with a free gift are only eligible if they're bought on pay monthly rather than PAYG terms - from what we can see, the restriction tends to apply to O2's "like new" refurbished models.
The gifts on offer
Handset reviews on Choose
As long as customers order one of the eligible PAYG handsets by the end of December 21st, they'll be entitled to claim one of the following free gifts as a bonus:
Six months membership of DisneyLife
JBL GO Bluetooth speaker
JBL T280 in-ear headphones
Keplar VR headset
Two tickets for Rogue One: A Star Wars Story at an Odeon Cinema
Note that as with many other "free gift" offers, it's up to us to claim our freebie - and in this case, we'll have until January 31st 2017 to do so. The instructions for doing so, plus a reminder of what the options are, will be included with the new handset.
When it comes to the Star Wars tickets, it's worth noting that the codes customers will be sent can be used for adult or child tickets, 2D or 3D (but won't cover the cost of 3D glasses if required) and for tickets in Premier seating.
They'll also have more time to make use of their free gift, as Odeon cinemas will be accepting the codes from December 15th until February 28th next year - assuming that the film is still showing somewhere by that point.
O2 Latest Mobile Phone Offers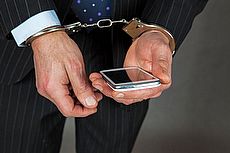 23 November 2017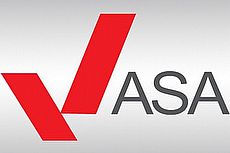 23 November 2017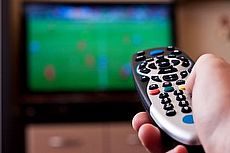 15 November 2017
Follow us or subscribe for FREE updates and special offers