Amazon weighing up own broadband service?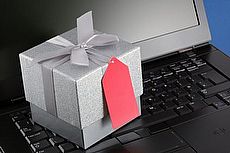 AMAZON are reportedly considering the possibility of launching their own broadband internet service, unconfirmed inside sources have claimed.
According to reports from The Information (subscription needed), the service would initially be available in Europe and the UK would apparently be near the head of the queue to receive it first.
This all still at the level of speculation though, with the idea having been only discussed at a senior level, rather than being confirmed or developed into a fully fleshed-out and actionable plan.
Still, the prospect of Amazon as an internet service provider (ISP) does make a considerable amount of sense, given that the retailer could bundle their own broadband at a discount with their Amazon Prime Instant Video service, for example.
That said, there's no such thing as a free lunch, since any apparent discount or competitive price Amazon offered on their broadband would ultimately be funded by the premium subscribers pay for Amazon Prime and other services.
Converged services
Amazon have, however, declined to comment on this matter in response to questions posed to them by Choose. Nonetheless, they would join a healthy list of other big-name companies to enter the ISP market.
The most notable of these is obviously Sky, who in 2006 took the logical step of selling the very service needed to connect their various TV boxes to the internet.
Their combination of TV and internet packages is a good example of a "converged service", which generally allow for lower prices and greater convenience for customers.
This is because an ISP such as Sky (or John Lewis) can purchase internet (from BT Openreach) at wholesale costs, which are cheaper than the retail prices paid by individual customers.
Because they're cheaper, Sky and similar ISPs can afford to forgo any considerable mark-up in price on the broadband they provide, and instead opt for making profit mainly on their TV or other services.
As such, customers essentially pay a significant premium on only one service, enabling them to spend less money than they would have if they'd bought their TV and broadband from separate retail outlets.
This is exactly what Amazon would most likely do if they are indeed planning to launch their own ISP. They would purchase access to a broadband network at wholesale prices, and would thereby enable their customers and subscribers to benefit from these prices, since their profit would come from their Prime services.
Seen from this angle, it becomes clear that Amazon would effectively be using the offer of broadband as a way of advertising their other products. It would be a loss leader, a marketing tool that would hopefully draw more subscribers to their various other services.
Savings?
This would be good for customers. However, these customers would save money only insofar as the market wasn't already operating as efficiently for them as possible and combining as many services as possible into the most cost-effective package.
In other words, if Amazon do bundle internet with their other offers and customers do subscribe to this bundle, then it's a sign that these customers were paying too much for internet and other services up until then.
What's more, it wouldn't be entirely accurate to say that they'd be "saving" any money, at least not in the sense that a company was cutting into their profit margin in order to give people lower prices.
They'd be saving money only to the extent that, rather than having to continue paying retail prices, they were finally allowed access to the wholesale prices ISPs generally pay for network access.
And while Amazon probably wouldn't make much or any profit on the broadband they may end up providing, they'd still pass on their wholesale costs to customers.
This means that customers won't save on these wholesale costs, although they might seem like savings in relation to the somewhat inflated retail prices they were once liable to pay for internet access on its own.
Competition
Yet once again, it has to be repeated that the possibility of Amazon becoming an ISP is still very much in the realm of unconfirmed reports, although Amazon have chosen not to deny these.
And even if they do move into broadband, they'll still have to compete against other ISPs who already offer a value-for-money converged service themselves.
Some of these ISPs offer broadband to their customers on the basis of services that rake in a greater subscription fee than that of Amazon Prime.
For example, a basic standalone TV subscription with Sky Q currently costs £20 a month, whereas the yearly fee for Amazon Prime in the UK is £79 (approx. £6.58 per month).
The implication of this is that Sky could afford to out-compete Amazon on broadband bundles, since a £20 subscription fee could potentially absorb more of the wholesale cost of broadband than the smaller £6.58.
Then again, Sky's margins on this £20 could in fact be slimmer than those of Amazon's on their £6.58 (unlikely seeing as how Amazon Prime, among other things, grants free delivery of items). But either way, only time will tell when it comes to the question of who could offer the best value on a broadband bundle.
And it almost goes without saying, but only time will tell if Amazon actually are moving into the world of broadband.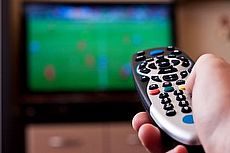 15 November 2017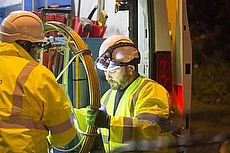 10 November 2017
9 November 2017
Follow us or subscribe for FREE updates and special offers