World Mastercard: Stealth wealth falls out of favour - again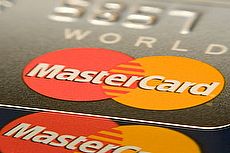 THE World Mastercard was initially released in the UK in early 2008 but withdrawn soon afterwards. See if you can guess why.
A premium credit card aimed globally at those with higher incomes, the card's press release read: "The New Face of British Prosperity - Bling is Dead, Stealth Wealth Is In".
Ok, so it's not exactly "Greed is Good" but it hardly captured the national mood and, despite most of the British versions of the World Mastercard actually being fairly well suited to middle income users, it was quietly killed.
A short revival
In the few years up to 2014 the brand had a brief revival, with three British providers taking the lead. But by late 2014, two had stopped offering them to new customers, leaving just Santander to provide a World Mastercard to UK customers, in the form of their hugely popular 123 credit card.
In 2016, however, they withdrew that card from sale to new customers, replacing it with a seemingly much less worldly World Mastercard:
Santander All In One credit card (cost of credit): this credit card only reveals its "World" status in the card terms and conditions, and discreetly under the Mastercard logo on the card.
Class of 2014...
Santander 123 credit card : one of the UK's leading cash back credit cards, its inclusion in the "World Mastercard" scheme set the tone for its successor: an easy to miss logo the meaning of which is confirmed in the terms and conditions. Existing customers continue to benefit, but only to the tune of a maximum £9 cash back per month.
The Capital One Aspire Elite Mastercard : another "secret" World card, confirmed in the small print on their website. The card offered cash back for those with a perfect record. The first version was discontinued in early 2013, to be replaced by a new version that summer - which itself was withdrawn in late 2014. For a while Capital One's website continued to list numerous benefits for existing account holders - but by the end of 2015 even these had vanished.
Ulster Bank World Mastercard : this card offered a short 0% purchases period and some limited purchase protection, but was only available as an upgrade for existing Ulster Bank credit cardholders. From September 2014, even existing customers lost the "lifestyle and insurance benefits" of the card.
Previous World Mastercard deals
More providers used to offer the World card. Among those offering it at one point or another were the following:
Natwest YourPoints World Mastercard: offering the same rewards as the Ulster Bank card above, this card was withdrawn for new applicants at the start of 2014.
RBS YourPoints World Mastercard: this RBS card was withdrawn at the same time as Natwest's.
Ulster Bank YourPoints World Mastercard: RBS-owned Ulster Bank had previously offered a differently named version of the card above, but it was withdrawn for new applicants in July 2011.
Barclaycard World Mastercard: this was the card offered to former customers of Egg, which was taken over by Barclaycard in April 2011.
Coutts Purple World Mastercard: Exclusive Coutts clearly missed the "stealth wealth" memo. This card was "available by invitation only" and had a £350 annual fee when cardholders spent less than £50,000 a year - but for those who spent enough it did have a representative APR of 0%.
Less than worldly rewards
When the World credit card was first launched Mastercard claimed that their research had highlighted a group of Britons who weren't impressed by "well publicised spending habits" and instead wanted a more "considered, discreet and conscience driven lifestyle".
The World card, they said, offered, "more than just status".
Apparently these upstanding spenders were itching for single trip travel insurance and worldwide assistance from Mastercard and customised rewards from their card providers.
Today the customised rewards remain only in the form of much lower cash back than was once available - but the "World" title has always seemed a bit of a misnomer: there's no special travel support from Mastercard.
In fact, the now defunct UK version of the World Mastercard site - which hadn't been updated since the original launch in 2008 - mentioned no particular support or rewards at all. Instead it kept things vague with talk of perks "which may include specialised travel benefits, personal security features or other valuable benefits" (emphasis ours).
World customers can benefit from Mastercard Global Services in an emergency, but that's available for all Mastercard holders.
Additional reward schemes on offer
So, if not travel rewards, what did World Mastercards offer?
Both Capital One and Santander offer cash back deals.
As we've already mentioned, and as was covered extensively in the press at the time, the Santander 123 credit card is no longer available to new customers. Existing cardholders can continue to earn up to £9 cash back each month (£6 after the £3 monthly fee for having the card), made up from the following:
1% cash back on up to £300 of supermarket spending;
2% on up to £150 of department store spending;
3% cash back on up to £100 in travel purchases (including fuel, train tickets bought in stations, and Santander Cycle hire)
By contrast, the Santander All in One credit card (cost of credit) offers a trifling 0.5% cash back, although there's no cap on earnings - but perhaps more in keeping with the World branding, it offers fee free use abroad.
Capital One, once known for offering a range of cash back and rewards cards, decided to pre-empt the introduction of the cap on interchange fees - more here - by withdrawing all their reward cards from sale and significantly cutting, or even stopping, the cash back for existing customers.
Aspire Elite cardholders weren't excluded.
Where they could once earn up to 2% via a tiered spending scheme, from June 2015 they earned a maximum of 0.25%.
Although the cash back pretty much vanished, they still offer cardholders an extended warranty service, purchase protection, and "price protection", which offered to refund the difference on goods costing more than £50 if they're found at least £50 cheaper elsewhere.
Finally, possibly the most "World" part of the Aspire Elite offer was the "concierge service" - basically an open-all-hours helpline for people wanting to book flights, rent cars, find gifts in a hurry, and book tickets or golf courses.
Who can get a World Mastercard?
All World Mastercards had different application criteria, but as they were supposedly premium products, people could expect to need excellent credit ratings to apply successfully.
For example, Capital One Aspire insisted on a "perfect" credit rating.
That said, Santander's eligibility details state that applicants must be UK residents aged over 18 - and that's it. It is, however, one of the two more attractive credit cards available from the bank, and we could expect the credit and status check to be somewhat more stringent as a result.
The World Mastercard is the credit card company's attempt to further establish itself among affluent consumers but, in the UK at least, that was watered down considerably.
The longest lasting of the resulting cards was a solid, attractive - and yes, rewarding - deal for middle earners with good credit ratings.
But now even Santander's Worldly rewards are more mundane - and much smaller - than the World brand originally promised.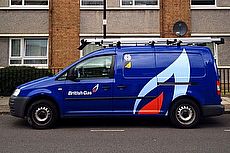 21 November 2017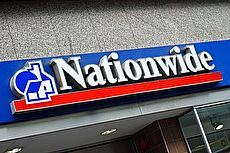 16 November 2017
13 November 2017
Follow us or subscribe for FREE updates and special offers