Do you know where your money is invested?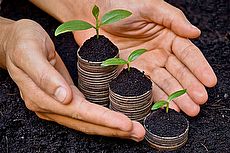 ©iStock.com/weerapatkiatdumrong
£12.2 BILLION is currently invested in UK green and ethical funds in the UK and demand for these types of products has never been higher.
This ethical boom has been driven by a perceived lack of ethics in the policies of the biggest banks but going ethical isn't always straightforward.
There are myriad ways in which ethical funds could end up in places that are not compatible with an investor's principles.
Where funds are managed by trustees or spread very widely, as with most local authority pension schemes, it can often be very difficult to prevent investments that run contrary to strongly held and often very personal ethical standards.
Looking for ethical options?
After all, one person's unethical investment could be the next person's shining example of corporate social responsibility.
So, in this guide, we'll look at where to look when deciding whether a product is ethical and what you might be looking for.
Unethical investing: where to look
When searching for an answer to what exactly constitutes an unethical investment the way in which stocks and shares are chosen is important.
So too is the institution carrying out the transactions since banks themselves are often accused by campaigners of having unethical business practices.
Negative screening
Many ethical investment funds use negative screening to exclude entire sectors considered unethical such as defence, mining, oil, alcohol and tobacco.
Sometimes only companies that make a certain percentage of turnover from a particular area are suitable for ethical investment.
For example, the Church of England's ethical investment policy deems any company making more than 10% of turnover from strategic military sales or 3% from pornography as unsuitable for investment, although it's not clear how they measure that.
This is where the waters start to muddy.
When an investment in one company may form a tiny proportion of a fund's overall investment or the manager of an ethical fund is acting with discretion, individual investors could still be left feeling their money is being invested unethically.
Positive selection
Funds that adopt a more positive approach to selection provide an alternative, choosing investments that encourage and practice environmentally and socially responsible activities.
In transport, ethical investors are looking to rail, away from shipping, which is attracting increasing attention from environmentalist due to very high levels of sulphur dioxide and nitrogen oxide emissions.
In agriculture and industry, companies involved with reducing water usage or recycling waste are gaining more support from ethical funds.
But many pension funds, particularly those of local authorities, have trouble finding a balance between ethics and the pressure to make consistently good returns. The recent 'outing' of the Church of England illustrates how easily even organisations with carefully defined personal, corporate or religious ethical standards can slip up.
What to look for
Ethical consumers are choosing to divest from suspect funds or invest in alternatives for a variety of reasons. Here are just a few examples.
Corrupt regimes
Ethical investors not only need to watch which companies are being invested in by their funds but also who is investing on their behalf.
A number of high street names including Barclays, HSBC and Lloyds have been fined for falling foul of regulators and anti-money laundering rules.
The Financial Conduct Authority (FCA) says that some major banking institutions don't do enough to prevent the movement of funds from 'high-risk' countries.
In its 2012-13 Anti-Money Laundering Report, the FCA said: "Around a third of banks, including the private banking arms of some major banking groups, appeared willing to accept very high levels of money laundering risk if the immediate reputational and regulatory risk was acceptable."
Global Witness, who campaign to prevent natural resource related corruption, claim that Barclays allowed suspect money to be moved from Equatorial Guinea by the President's son, Teodorin Obiang, into an Barclays account in Paris.
Obiang had been previously investigated in the US where he owns a 35 million USD Malibu mansion despite an official monthly salary of £4,200. He is currently wanted by French investigators.
HSBC has also been caught up in allegations of handling illicit funds. The global banking giant was recently fined 1.9 billion USD by US authorities for failing to maintain anti-money laundering controls, that saw cash from drug cartels, terrorists and pariah states laundered through its branches.
Defence companies
While companies making all or a majority of their profits from defence and weapons systems, such as BAE Systems, are an obvious no-no for the ethical investor, companies that supply components, themselves harmless, but then subsequently integrated into a defence or weapons product could also be considered unethical.
A sliding scale approach is adopted by the Church of England's Ethical Investment Advisory Group (EIAG) which bars investment in any companies involved with "landmines, cluster munitions, nuclear weapons and the processing, supply or storage of weapons-grade nuclear fissile materials" but allows investment in firms making less than 10% of revenue from conventional weapons.
In the last ten years a number of university investment funds have divested from defence companies after shareholdings were exposed under Freedom of Information laws.
Tobacco and alcohol
Whether or not to invest in tobacco and alcohol investments is normally an easy choice for the ethical investor. But when funds are indirectly managed such as with local authority pension funds it can be hard for beneficiaries to know exactly where funds are going.
One thing you can be sure of is that when investments in ethically dubious companies are discovered arguments about conflicts of interest, hypocrisy or unethical behaviour soon begin in town hall meetings.
One recent incident at a Shetland Islands Council meeting heard a councillor say buying shares in tobacco was "killing our beneficiaries". His opponent said he had, "an obsession towards [sic] ethical investment".
The Irish state pension fund, Scottish parliamentary pension scheme and a host of UK local authority pensions funds have invested in tobacco and alcohol companies.
Now that responsibility for public health measures and budgets has been transferred to local authorities it will be harder for councils to justify investments in tobacco and alcohol companies, although fund trustees, acting in the best interests of beneficiaries will have trouble moving away from stocks such as British American Tobacco that have performed strongly over the last decade.
Polluters
Over 350 firms involved in mining and oil are listed on the London Stock Exchange which means investors looking to limit their impact on the climate will need to carefully monitor not only where their money is being invested but also who is investing for them.
A number of high street providers have been linked to controversial energy extraction and generation projects.
The extraction of oil from Canadian tar sands is a highly contentious environmental issue that Ethical Consumer calls "environmentally disastrous" and the Canadian Resources Minister calls "safe, with a negligible effect on emissions".
Ethical Consumer has highlighted HSBC, Barclays and RBS as three UK banks involved with financing activities related to tar sands production.
Banks are also heavily involved with coal.
According to research carried out by BankTrack, a global network that tracks the activities of international private financial institutions, HSBC underwrote fossil fuel bonds and shares worth £75 billion between 2010 and 2012.
Barclays and RBS are also mentioned in BankTrack's research relating to the financing of coal-powered energy projects.
Yann Louvel of BankTrack points out that it isn't just that funds aren't taking climate change seriously.
"Interestingly, almost all of the [institutions] in our ranking have made far-reaching statements regarding their commitment to combating climate change...however, the numbers show that their money is not where their mouth is."
Payday lenders
Having pilloried payday loans companies in the press the Church of England, recently embarrassingly discovered that its own pension fund had a small investment in big payday firm Wonga.
Members of the Social Housing Pension Scheme were also "shocked" recently on discovering that the fund held a small share in Provident Financial, while many of its member landlords were actively campaigning against the targeting of payday loans at social tenants.
The argument put forward by fund managers in this case was that the overall investment in these companies was very small, normally less than 0.1%.
However, for many investors their personal principles of ethical investment are more sacred than a small stake in an unethical company.
As the ethical investment market grows bigger, investors can hope that they are able to wield increasing influence upon companies in which they take a share.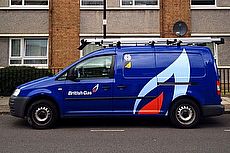 21 November 2017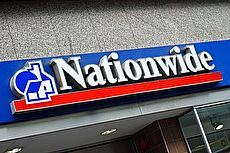 16 November 2017
13 November 2017
Follow us or subscribe for FREE updates and special offers