Interesting, or not: TSB's current accounts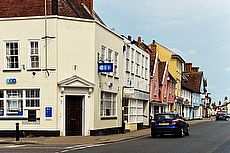 ©iStock.com/whitemay
IT'S been a few years since branches of TSB began to reappear on our high streets, and their positioning as "the local bank" and a high interest current account seems to have caught people's attention.
They started out in the enviable position of having millions of customers already - 4.6 million were transferred to TSB when they started to split from Lloyds - and they've been steadily gaining customers ever since. More than five million of us now have an account with them.
They also hit the headlines for the £1.7 billion takeover deal the Spanish bank Sabadell struck with Lloyds in 2015.
Headline rates
TSB's Classic and Classic Plus accounts are both fee free, both offer an optional £25 fee- and interest-free overdraft and further £10 buffer should account holders go over the limit, and both allow customers to save as they spend.
But the Classic Plus account is the one that grabs all the headlines. It's identical to the Classic account in all but one detail: a 3% AER (variable) interest rate on in-credit balances up to £1,500.
Until recently they offered 5% AER on balances of up to £2,000, but as other high interest current account providers have reduced their rates, so have TSB.
The 3% figure is an Annual Equivalent Rate - that is, what the rate would be if the interest was paid and compounded each year; the actual monthly interest rate is 2.96% gross (variable).
There are accounts out there that offer interest on balances of up to £20,000, although the rate tends to be lower.
Anyone who has an average balance of more than £1,500 should therefore do some quick calculations to see if it's worth sticking with TSB or switching to one of those current accounts instead.
We've a guide to the current accounts offering the best interest rates here.
Here's how the 3% rate works out in terms of earnings on balances:
TSB Classic Plus Current Account
Average credit balance
£100
£500
£1,000
£2,000
£3,000
Interest earned
£3 a year (25p a month)
£15 a year (£1.25 a month)
£30 a year (£2.50 a month)
£45 a year (£3.75 a month)
£45 a year (£3.75 a month)
Since April 2016, most of us should receive all of that interest tax free, making the TSB Classic Plus current account a better deal than many ISAs for people with only small amounts of money to save.
Customers can't just deposit their money and leave it: to get the 3% interest rate, we need to pay in at least £500 a month and register for internet banking and paperless correspondence.
That's it though. There's no requirement to pay any direct debits from the account, or to switch completely, although TSB obviously encourage that.
When it's not so interesting
If the above conditions are satisfied, there's only one situation when the Classic Plus account won't earn interest - when it goes overdrawn.
As mentioned above, the Classic and Classic Plus accounts are identical apart from the 3% AER interest rate, so from here on we're talking about both at once unless specified.
The accounts come, as mentioned, with an optional fee-free and interest-free £25 overdraft, and a £10 buffer zone - so those people who don't need a planned overdraft but occasionally find themselves a few pounds in the red won't be charged.
Those who need a larger overdraft will pay a fee of £6 a month for each month they have to use more than the £25 plus buffer facility, and pay interest at 1.52% per month, or 19.84% EAR.
Note that the fee alone will wipe out pretty much any benefit gained by being able to earn interest with the Classic Plus account, so anyone who needs to use an overdraft regularly should consider looking for an account with better overdraft facilities.
Unplanned overdrafts also incur the same £6 monthly fee and interest rate. But they also cost from £5 to £10 a day for up to eight days per month depending on how much a customer goes over the buffer zone, as well as incurring interest at the same rate as a planned overdraft.
Small change
The accounts come with a Visa Debit card that can take more for purchases from a customer's balance than they actually cost.
That's not a mistake: Save The Change is a selling point of all TSB's current accounts - including their basic, youth and student accounts.
The idea is that every time someone uses their debit card, the amount is rounded up to the nearest pound, and the difference is transferred from the customer's current account to an eligible nominated TSB savings account.
It's the digital equivalent of stashing all those coppers and five pence pieces - and much more convenient - and like collecting pennies for banking later, it's not compulsory, or automatic.
For one thing, people need to have an eligible savings account - monthly savings accounts and ISAs are exempt. Then they need to register to connect the two accounts.
In addition, once it's set up it can be switched off and on via TSB's internet banking service, and it only works when an account is in credit - so anyone watching the pennies carefully needn't worry, and it can't make unplanned overdrafts any worse.
But for those who are in credit, who want to start saving but can't commit to a set amount each month, or who want to put money aside for a relative, it's quite a useful feature.
The local bank
In their pre-Lloyds days (before 1995, for our younger readers), TSB were the "bank that liked to say yes". Now, however, they pride themselves on being a local bank.
They took custody of more than 630 former Lloyds TSB and Cheltenham & Gloucester branches when they were hived off from Lloyds Banking Group in 2013.
But while they have announced the closure of some branches since then, unlike other banks, they've only done so in places where they have more than two branches in close proximity to each other - resulting in just 25 branches closing all together by the end of April 2017.
Their phone banking services are based in the UK, and in keeping with their high street image, TSB say all the money customers put in stays in the UK, in the form of loans and mortgages to local people and businesses.
They also don't have an investment banking or corporate finance arm, or do anything in the way of overseas speculation.
They say the local focus helps make "all of our local economies stronger".
We look more closely at their ethics in this article.
One of the points raised by both TSB and Sabadell when news of the takeover deal came out was that they "share similar values" - but there's not much detail on those values. Both have said it'll be business as usual for the foreseeable future - so only time will tell.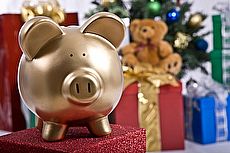 8 December 2017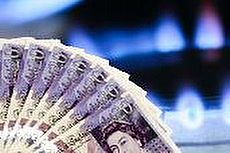 8 December 2017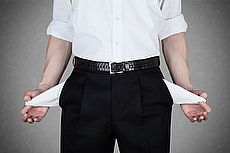 7 December 2017
Follow us or subscribe for FREE updates and special offers