Super balance transfer credit cards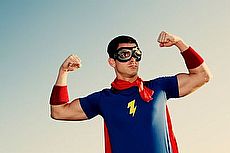 Debt-busting balance transfer deals allow consumers to take their credit card debts down to zero percent interest, making them miles easier to pay off.
They're the credit card good guys.
Some balance transfers, however, are better than good: they're great, splendid, super, even.
Super balance transfer credit cards allow their borrowing balances to be moved not only to credit cards in distress but also to current accounts.
As you can see below, they're often advertised as money transfers and if you're still wondering what all the fuss is about then you're reading the right guide.
Money Transfer to Current Account
Transfer Fee
MBNA Platinum 42 Month Balance Transfer
0% for 42 months

4%

Representative example: When you spend £1,200 at a purchase rate of 18.9% p.a. (variable), your representative APR will be 18.9% APR (variable).

nuba transfer
0% for 42 months

5%

Representative example: When you spend £1,200 at a purchase rate of 18.9% p.a. (variable), your representative APR will be 18.9% APR (variable).

Virgin Money 41 Month Balance Transfer
0% for 41 months

3.8%

Representative example: When you spend £1,200 at a purchase rate of 20.9% p.a. (variable), your representative APR will be 20.9% APR (variable).

To find more offers, look at our table here and click '0% to current account' and then 'update'.
In this article, we:
look at the three best ways to use these truly super cards here and,
three reasons they might not be so super after all here.
Super!
People don't call these deals super for nothing: they can save a lot of money on interest, albeit in fairly narrow circumstances.
Here are three ways that people use them successfully.
1. Pay off a high cost overdraft or loan
Just as with a standard balance transfer deal, being able to borrow cash at 0% can offer an unparalleled opportunity to repay debt.
Because of the credit limits of these cards and the limited time frame for repayment, we're talking here about large, expensive overdrafts and small personal loans.
So, just to use a simple example, lets say a £500 overdraft is accruing fees amounting to £20 a month.
Either way it has to be paid off slowly: making payments barely keeps up with the interest; with a money transfer the £500 can be paid back and the account holder then has the 0% period to repay without interest.
Even with transfer fees of £15+ the latter is a cheaper method.
Overdrafts, especially if they're unplanned, can be as costly as a payday loan, which makes borrowing the cash to repay them at 0% extremely appealing.
There are plenty of other options for those with a high interest overdraft, however. Find out more here.
It's also worth noting that personal loan interest tends to be lower, which means there's a greater risk that - taking fees into account - moving money to pay them off at 0% won't be good value.
Loans are also likely to have terms which make it difficult to avoid interest by overpaying.
For more information on whether it will be possible, see our loan overpayment guide.
2. Make money with stoozing
Another reason to balance transfer to a current account is in order to profit from the discrepancy between interest paid by the bank and the 0% interest charged by the credit card.
This is known as stoozing, full guide here, and basically offers a chance to borrow money at 0% and let the transferred balance sit in savings and earn interest.
It's basically doing what banks do with money all the time!
However, interest rates on savings accounts are low at the moment so it may be difficult to find a high enough rate for this trick to work, taking into account the fees for transferring.
Find more on getting a good savings rate here.
Stoozing may work out better on a 0% purchases deal.
In that case, all normal spending is done on the card, borrowed but at 0%, while the money that would have been spent earns interest in savings. The outcome is the same: the savings pay off the borrowing, leaving the interest for you.
3. Borrow cash for purchases
Since the money is going to a bank account as cash there's one other obvious use for the money: spending on big purchases.
However, cards with a limited 0% period on new spending will often be a better option as they don't charge a fee for the 0% promotion. They do require the cardholder to buy a good or service from a shop or company, but this shouldn't be a problem in most cases.
Not so super...
As we've already seen above, there are a few big problems with making a money transfer from a credit card to a bank account.
1. High fees
The first and by far the biggest problem is high fees.
Balance transfers are always subject to a transfer fee.
Think of it as a finders fee: assuming the balance is repaid in full during the 0% period, this is the way the new credit card provider makes their money.
With a normal balance transfer, this fee is just a few percent of the transferred amount, generally ranging between 2% and 3% and sometimes even lower than this.
With a money transfer it's much higher, often around 4% to 5%.
A fee that high could make it significantly more difficult to save money on high interest rates or make money through stoozing.
This guide has more information on how fees are imposed throughout the application process.
Fortunately for the money transfer providers there are few alternatives for those looking to move a credit card balance in this way.
We've reviewed iZettle, a personal payments system that allows consumers to make a credit card 'purchase' to themselves.
Unfortunately, we found that, although it's an intriguing alternative, currently the fees for the service aren't really competing with the balance transfers.
2. Only a limited 0% period
Another problem is that, similarly to balance transfers, the zero percent interest rate only lasts for a limited time.
Any balance outstanding after this point will become subject to standard interest rates, which can be high on these deals - often more than 20% p.a. variable.
As a result it's absolutely essential to budget repayments to ensure the balance is repaid before the end of the 0% period. If it can't be repaid interest free, it may not be worth moving the card balance in the first place.
In addition, keeping up minimum monthly payments and not defaulting on the account such as exceeding the credit limit or being late with a payment is important. Not doing so will likely see the 0% rate withdrawn.
Setting up a direct debit to pay at least the minimum can be helpful with this, and then plan a budget for additional payments with a view to pay back before the end of the 0% period if at all possible.
3. Acceptance problems
Finally, all these deals are only open to those with excellent credit histories.
These providers can afford to be picky - what they're offering is very exclusive - so applicants need to check and double check the application criteria for each card and fix any possible problems with their credit records before they become really problematic - this guide to checking and repairing a credit rating may be helpful with that.