Five ways students make credit cards work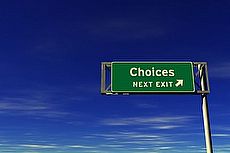 Student credit cards will always be controversial: are they a useful tool for managing a low income?
Or a surefire way for the inexperienced to get into debt?
We take a look in this guide.
The student finance toolkit
Student finance guides that focus on living on baked beans are out of date; the fact that students' income is low is just one factor among many that can make money difficult to manage.
Students manage an income stream that's much more diverse than most: not only is cash coming in from a number of different sources, it's coming in at different intervals, most often monthly, termly or annually.
For example, in just one term a typical student account could see income from:
The student loans company
Other special loans or grants
Earned income from part-time work
Money from family
They also have access to a bigger buffer than many of us, in the form of the student overdraft - particularly if the bank where they have their current account agrees to increase their interest free overdraft.
In terms of outgoings, they're pretty similar to what everyone else has to juggle - rent, bills, food, transport - with a few added pressures.
Few social groups move as often as students, for example, with the extra expense of letting fees, delivery help or storage that such moves incur.
Overall, the picture is much more complex and unpredictable than many student finance guides take into account.
Those who earn a more or less fixed salary every month find it hard enough to budget - so no wonder students and even graduates sometimes struggle.
Where do student credit cards fit?
Throwing a credit card in to the mix is held by many, then, to be somewhat akin to throwing a ten ton weight to someone who's drowning.
Five ways
And yet many providers, not just those that offer student current accounts, keep offering credit cards, and students keep taking them - and, in many cases, using them with success.
Here are five of the ways they manage it.
1. As a supplement, not a primary tool
Student credit cards should never be used as a primary financial resource.
For one thing, students have much better tools available to them: official Government backed student loans and student current accounts.
Student Loans Company (SLC) borrowing is the UK's absolute cheapest long term debt. Borrowers pay interest of between RPI (0.9% at the time of this update) and RPI plus 3%, with the rate set for the year every September 1st.
In addition to the relatively low rate of interest, graduates only make payments once they're earning above a certain amount, with monthly repayments kept in proportion to their income and, ultimately, any remaining debt will be written off after a number of years.
Those who took out their loans in England or Wales will have their outstanding balances cancelled 30 years after they become eligible to repay. Loans taken out in Northern Ireland are written off after 25 years; those taken out in Scotland have maximum repayment periods of 35 years.
While student loans are obviously a form of borrowing, they're very different from most kinds of credit. The other, more conventional form of borrowing available to students is usually attached to their student account: no other current account on the market offers 0% overdrafts of similar size and duration.
Writing off the debt
Outstanding balances will be cancelled...
Northern Ireland: 25 years
England and Wales: 30 years
Scotland: 35 years
Once the holder has graduated, most student accounts convert to graduate accounts and extend that overdraft for up to three years.
Together, official student loans and student accounts are not only the main financial products, but the only ones taken up by the vast majority of students.
Students with credit cards are in the minority and, if they're using the products well, they'll simply be supplementing these two giants of student finance.
2. With caution
Providers that sell student credit cards usually do so on the basis that the deals come with low credit limits, helping to prevent students getting into serious debt.
However, we'd take that with a big pinch of salt: serious debt is a bit of a relative term. For people with low and unpredictable incomes, even a "small debt" can be very serious.
And because young people tend not to have much of a credit history, student credit cards typically come with higher interest rates than other credit cards, so we're not sure how much protection a small credit limit can really offer.
Generally, student credit cards should therefore be used with caution.
That means those who are thinking of getting one need to be sure they will always make the minimum payment each month and, wherever possible, paying the purchases balance off in full within the interest free period (check this guide to find out what that period is).
Remember, too, that the responsibility for a credit card account lies firmly with the cardholder.
The Financial Ombudsman Service published a case study a few years back in which the student involved must have been thrilled to be kept anonymous: she had managed to run up a debt on her credit card and was struggling to repay.
Her father took the provider to the Ombudsman service, arguing that the company had offered her "too generous" a credit limit and that therefore she should not be held responsible for the debt.
The Ombudsman, predictably, disagreed.
Bearing those two warnings in mind, students should really only consider credit cards for the two reasons below.
3. For extra protection
Student credit card users - like other credit card users - are entitled to extra protection on their purchases under law.
Under Section 75 of the Consumer Credit Act, credit card providers are equally liable with a retailer for the delivery of goods and services.
This has been particularly useful in the past for students buying laptops and summer festival tickets.
Under the terms of the act, the credit card provider can offer a full refund for goods costing more than £100 and less than £30,000, should they turn out to be faulty at point of sale and the problem cannot be resolved with the retailer.
The protection also covers those who only pay for part of the item or service using their credit card - paying the deposit for a replacement laptop, for example - as long as the full price of the item is more than £100.
Section 75 is also frequently used when events go belly up and the organisers can't pay ticket holders back.
Students who had paid by credit card were some of the few people to get their cash back when the Beachdown festival in Brighton spectacularly failed to go ahead a few years ago, for example.
Note, though, that cardholders should check this and any other form of purchase protection offered by credit card providers thoroughly before relying on it. Exclusions will always apply.
4. Or for extra borrowing
As a form of flexible short-term borrowing, credit cards are pretty well unmatched.
A student credit card could offer extra spending power for emergencies or that end-of-term financial down period, for example.
If a student loan payment or grant is available to cover the amount borrowed within the card's standard interest-free period all the better, although it's best to have a pretty solid idea of where and when the money will be available before borrowing in this way.
No student credit card currently offers an introductory 0% deal (for example like these mainstream offers on new spending), although we have heard of some students being offered them through their main banks.
Longer 0% deals like this on purchases are obviously preferable since there's less risk of late income resulting in interest charges.
But as we mentioned above, caution is advised when borrowing this way - and it's crucial to know the credit card's key terms and conditions, such as how much the minimum monthly repayments are, and when they're due, and the basic fees, rates and charges.
As we also suggested, credit card borrowing should be way down the list of financial options for students, simply because they have bigger and better tools and resources available already.
For those who have exhausted their SLC loans and the overdrafts on their current accounts, many university finance offices can help out with short-term, interest-free loans.
5. And after homework
Students may feel like they already have plenty of homework - but when it comes to credit cards and finance, doing some more is sound advice.
We say this because credit card providers have been known to advertise on campuses and in fresher's fairs.
Avoid signing up for a card on a whim: instead, do some research at home to see whether the discounts on offer are as exclusive or as useful as the provider is claiming.
The answer is often no.
Students have a variety of exclusive discounts, deals and money offers available to them already - on top of the same arsenal of money-saving and voucher sites, and emails full of daily deals as everyone else.
Credit card providers rarely offer much more - to students at least.
Such offers should never be the prime motivation in choosing one credit card, or any other financial service, over another. If other, more important, factors are leading towards a card with those features, it's certainly a nice bonus but that's about it.
Help with student credit card debt
Credit card debt can be serious for anyone. For students, facing a number of financial burdens and pressures, and potentially being somewhat inexperienced with handling money, it can be especially tough.
However, students also have an exceptional support network: their universities.
Welfare offices are there to help students facing these kinds of problems. Even if there isn't a trained financial adviser on campus, the welfare office will usually be able to point you in the right direction.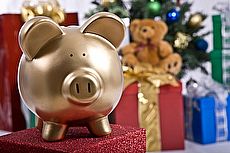 8 December 2017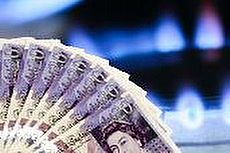 8 December 2017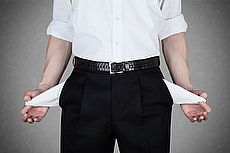 7 December 2017
Follow us or subscribe for FREE updates and special offers