Stamp duty from April 2016: a guide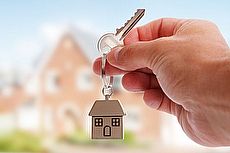 ©iStock.com/BrianAJackson
IN WHAT may seem like an overly complicated April Fool, stamp duty - the tax paid when we purchase a property - is now 3% higher for people buying a second home that they don't intend to live in.
The Government's plan is that by making it more expensive to buy a second property, and putting that extra cost on the upfront part of the process, they can tip the balance slightly from buy-to-let sales towards owner-occupier sales.
But some landlords and buy-to-let sales will escape from the new rates, while others who wouldn't consider themselves as buying a second home may face higher costs.
So how much of a difference do the new rates make, who will have to pay them, who doesn't - and what effect will the rush to beat the April deadline have on the housing market?
Stamp duty basics
Stamp duty has to be settled within 30 days of the sale completing; it can't be added to a mortgage and paid off in instalments.
People buying with the assistance of a solicitor or agent will often find the bill is paid for them by that agent, with the amount added to their fees; otherwise it's up to the buyer to file the return and pay the money themselves.
Before April this year, it was only payable on properties worth more than £125,000 - but now people buying a second home or a buy-to-let property have to pay at least 3% on even the cheapest homes.
Portion of property price, up to
Stamp duty applied
Standard rate
Buy to let / second home
£125,000
0%
3%
£250,000
2%
5%
£925,000
5%
8%
£1.5 million
10%
13%
above £1.5 million
12%
15%
The easy way to remember whether or not we're likely to be affected by the change is that at the end of the day on which the sale goes through, the new property must be the only residence we own, or the only one in which we live ourselves.
Someone buying a £150,000 home as their sole property (whether to live in, or to rent out) would therefore only pay stamp duty of 2% on the last £25,000 - a bill of £500.
Someone who already owns another home buying that same property will incur duties of 3% on the first £125,000, then 5% on the remaining £25,000 - totalling £5,000.
With a house worth £275,000, an owner-occupier would pay nothing on the first £125,000, 2% duty on the next £125,000 (£2,500), and then 5% duty on the final £25,000 (another £1,250), giving them a total bill of £3,750.
Buying it as a second property, however, will result in stamp duty of £12,000 being payable.
Multiple properties
The second property / main residence stipulation means that some of the people we might expect to pay the higher rate of stamp duty won't.
They may have multiple properties, but the new property is going to be their main residence, and they've sold the house they used to live in.
However, someone with no intention of going into buy-to-let or purchasing a second or holiday home could end up having to pay the higher rates, because they haven't sold their old home first.
People who find themselves in this situation will be given a period of three years in which to sell the first home and claim a refund for the higher rate of duty they had to pay on the second.
If, given the incredible demand from buyers, that sounds like an unlikely situation for people to find themselves in, bear in mind that couples in which one person owns a home already but the other is renting are considered to be buying a second property.
So too are people who own property overseas (or in Scotland) - even if it's just a holiday home - and who are buying what will be their only home in the UK.
The refund isn't an option for those who buy a second property to renovate and then sell on, however - it's the property they use as their main home address that they need to sell before the 36 months is up, not the one they're "flipping".
Exemptions
There are other exemptions.
The most controversial of these is that relating to people or companies buying multiple properties in one go: anyone buying 15 or more at once will be spared.
Given that the Government say the changes are designed to give an (albeit small) advantage to first time buyers and other owner-occupiers, this seems something of an odd decision.
It could be said that this exclusion clears the way for housing associations and local authorities to buy large amounts of stock to expand their social housing schemes - but they're exempt anyway.
Instead, the measure seemingly plays into the hands of large private landlords - who could probably well afford to pay the higher rate of duty - and could result in swathes of homes disappearing from the market at a time.
Individual cases
In the case of couples where one already owns a home, the only way to gain exemption without selling the other property first is to put the new home entirely in the name of the non-owner - which means they'll need to pass all the mortgage eligibility checks on their own.
If a couple are separating or divorcing, however, one or both will be able to buy a new main residence at the lower rate as long as the breakdown of the relationship is legally recognised - in the case of divorce, this should be possible before it's finalised.
Parents hoping to get their children onto the property ladder by buying their first home for them will also have to pay the higher rates of duty - unless they create a trust for their child and purchase the house using trust funds.
Much more simply, houseboats, caravans and mobile homes, and mixed use properties (such as a flat with a shop downstairs) are all exempt.
The impact
Before the changes came into effect on April 1st, the increased demand in an already over-heated housing market helped push the average UK house price up to more than £200,000 during March 2016, according to figures from Nationwide.
Not only did the UK average rise, but the North-South divide reached a record level.
In the south of England, including London, the average price of a home reached £313,670; in the north of England (which the building society consider to include the Midlands and South Yorkshire as well as the more obvious areas), it's just £150,917.
Because it's worked out as a percentage of the property's price, buyers in the south of England already faced higher stamp duty bills than those elsewhere in the UK.
With higher rates set to make that expense even greater, there'll have been plenty of incentive for southern buyers to try to get their sale through before the March 31st deadline.
Nationwide have dared to venture that the market will calm down a little now the rush is over - while figures from another lender suggest that the appetite for buy-to-let properties hasn't been dampened all that much by the changes.
The Nottingham Building Society say that just one in seven of the potential buy-to-let investors they surveyed admitted to cancelling plans to buy because of the new higher rates of stamp duty.
Furthermore, 80% said they would still seriously consider investing in property as part of their retirement plans.
Calming down - or a brewing storm?
At the other end of the scale, however, are a number of voices suggesting that the new stamp duty rates, combined with a number of other measures relating to buy-to-let, could even result in a property market crash.
Those measures include upcoming changes to the amount of tax relief landlords can claim on their mortgage interest.
At present landlords can offset all their mortgage interest against their tax bill - getting up to their marginal rate (40% and 45% for higher and additional rate earners respectively) in relief.
From next year this will start to taper down, and by 2020 it won't matter what the landlord's marginal rate is, they'll only be able to claim the basic rate of 20%.
More immediately of concern to some is that the Bank of England are calling for tighter affordability checks for buy-to-let mortgages. At present lenders only have to consider the landlord's prospective rental income, but under the Bank's proposals their wider finances will also come under scrutiny.
It's thought as many as one in five mortgages will be turned down as a result - which will affect those looking to get started, and could also have an impact on existing landlords who need to remortgage.
Where will the extra duty go?
It will of course take some time before we know the full impact of the changes on the market, but in the meantime the Government say they expect to raise around £1 billion from the higher rates by 2020.
From that, they've pledged to invest a paltry-sounding £60 million in communities "where the impact of second homes is particularly acute" - but there's little detail on what form that investment will take.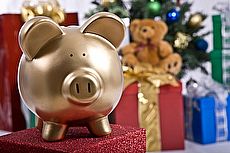 8 December 2017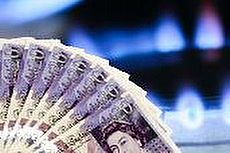 8 December 2017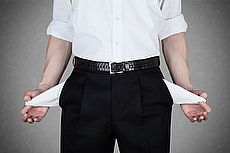 7 December 2017
Follow us or subscribe for FREE updates and special offers