Selling sites: the best places to sell your old stuff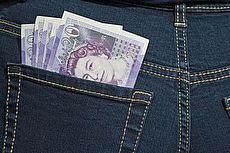 HAVING a home full of unwanted objects is never particularly fun in its own right, yet perhaps the worst aspect of sitting on a hoard of unloved shoes, clothes or gadgets is that these could all be tidied up into a nice sum of money.
According to a survey conducted by the British Heart Foundation in 2014, 81% of Brits are clinging on to an average of 32 unused household objects worth £514, with the UK as a whole owning two billion neglected items worth a grand total of £32.7 billion.
These are serious sums of money, and while it's never guaranteed that people can get rid of their redundant goods, putting them up for a sale has never been so easy.
Yet while the expanding range of online marketplaces makes it easier than ever before, it's worth knowing just which of these marketplaces is the best, and just what the average seller can expect to make out of their old stuff by using them.
eBay
The original online marketplace, eBay was launched in 1995 and now boasts some 167 million active users, a figure topped only by Amazon with their 310 million active customers (although users and customers aren't directly comparable).
Today, anyone can put virtually anything up for sale on the site, provided they sign up for an account and make a listing for the items they want to sell.
Making a listing is easy enough, involving barely anything more than describing the item being sold, uploading a picture or two, and setting its starting price.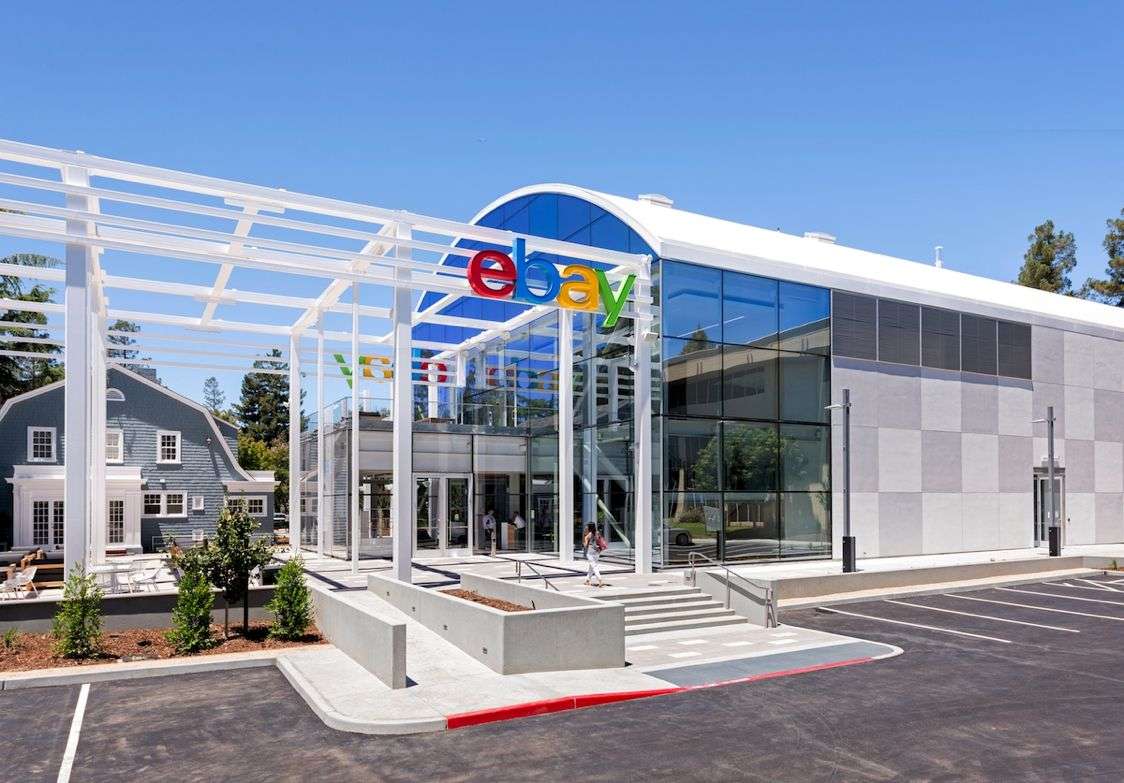 Source: eBay
Normally, items on eBay are auctioned, which is why a "starting" price needs to be set, but sellers can also list goods with a "Buy it now" price, so that it goes up for sale in much the same way that normal retail items are sold.
Either way, it's worth doing a little bit of research beforehand to learn the going rate for whatever object is being sold. Otherwise, the seller risks giving away an item for next to nothing or failing to sell it at all.
But once it has been sold at the right price, vendors can expect to make a handy profit, although they should bear in mind that eBay takes a 10% cut of the selling price.
That said, this is 10% of items worth only £2,500 or less. Anything sold for more than £2,500 will still be subject to a capped £250 eBay fee.
And for those who are selling more than their 20th item of the month, they'll also be subject to a 35p listing fee for each good they list, so that's something worth bearing in mind for those who plan on disposing of their entire shed and/or garage via eBay.
Amazon marketplace
The other giant in the online retail game is of course Amazon, who also came onto the scene in 1995 but who - unlike eBay - have now expanded into a vast range of different digital services.
They don't run auctions, but they do give the public the opportunity to sell their old belongings online, although like eBay they also unsurprisingly ask for fees from sellers.
These include a "referral fee" of 15% and a "Pay per item fee" of 75p, which from August 1st, 2017 will be fixed at 50p for "media" products (e.g. books, DVDs, video games).
However, certain media items also come with a "Variable Closing Fee", which according to Amazon "depends on the category the item belongs to and the destination of the order".
For a DVD sold for £5,00, for example, this fee is only 14p, while for a similarly priced book it's 43p.
Taken together, these fees would mean the following for someone selling 20 DVDs at £1 each:
| | |
| --- | --- |
| Total Shipping Credit | £25.20 |
| Amount paid by customer | £45.20 |
| Referral fee | £3.00 |
| Pay per item fee | £15.00 |
| Variable closing fee | £2.80 |
| Total fees | £20.80 |
| Total amount credited to your account | £24.40 |
Source: Amazon
These figures, which come from Amazon's own calculator, reveal how selling cheap odds and ends may not be particularly worth the effort on Amazon Marketplace.
Admittedly, the table does show that the seller is credited £24.40, but this is only to cover the cost of posting 20 DVDs via standard delivery. As such, it will be spent as soon as it's received.
If nothing else, this indicates that it's worth going to Amazon only if you have something a bit more recent and expensive to unload, with 20 DVDs sold at £5 each coming to the following:
| | |
| --- | --- |
| Total Shipping Credit | £25.20 |
| Amount paid by customer | £125.20 |
| Referral fee | £15.00 |
| Pay per item fee | £15.00 |
| Variable closing fee | £2.80 |
| Total fees | £32.80 |
| Total amount credited to your account | £92.40 |
Source: Amazon
Here, the profit made is £67.20 (Total credit - shipping credit), in contrast to a loss of 80p that came with selling the DVDs at a pound each.
Clearly, if you have fairly old stuff, go with eBay over Amazon. In fact, even if you're selling stuff at higher prices, it's still better to go with eBay, since the first 20 items will cost nothing to list, and they take only 10% of the sale price.
In the example, above Amazon take 32.8% of the sale price (of £100), and even without counting the "Pay per item fee" as part of their commission they still take 17.8%.
However, even though they do take a bigger slice of the pie, it has been reported that items can often sell for slightly larger amounts on Amazon, so it really does depend on what people want to offload.
musicMagpie
One alternative to Amazon and eBay is musicMagpie, which launched in 2007 and which allows people to sell their old DVDs, CDs and games without having to find a buyer themselves or post dozens of items all over the UK.
It therefore works a little bit differently to the two sites above, with customers simply scanning or entering the barcodes of the media they want to sell.
Having done this, they'll done be given a quote for their items, which they can pack into a single box and then send off to musicMagpie, who'll pay into their bank or PayPal accounts on receipt of the goods.
This makes it much easier and hassle-free for those who simply want to get rid of old clutter as quickly as possible.
However, this greater convenience comes at a cost, which is that the site offers sellers far less for their older books and DVDs than other outlets.
For example, the Twin Peaks Definitive Gold Box Edition - picked at random from the writer's personal collection - is currently being bought by musicMagpie for £1.89.
By contrast, used copies of the DVD are going for anything from £7.95 to £10 on Amazon Marketplace, representing more than a 320% increase at the very least.
Similarly, Education and Social Mobility: Dreams of Success - a relatively obscure academic monograph - is being bought for £3 by musicMagpie, whereas on Amazon Marketplace used copies are being sold for £17.80 and £18 - at least a 483% increase.
Of course, Amazon do take a cut of this face value, yet even with the £3.85 they'd subtract from the £17.80 sale of Education and Social Mobility, sellers would still walk away with £10.10 after postage fees.
This means that, for those who are prepared to do the legwork involved in listing and posting out items themselves, Amazon - and also eBay - are a better bet.
Still, if you're moving (for example) and have a massive hoard of unwanted CDs to disappear, musicMagpie is perhaps the superior option, since you'd save several hours of precious time.
Gumtree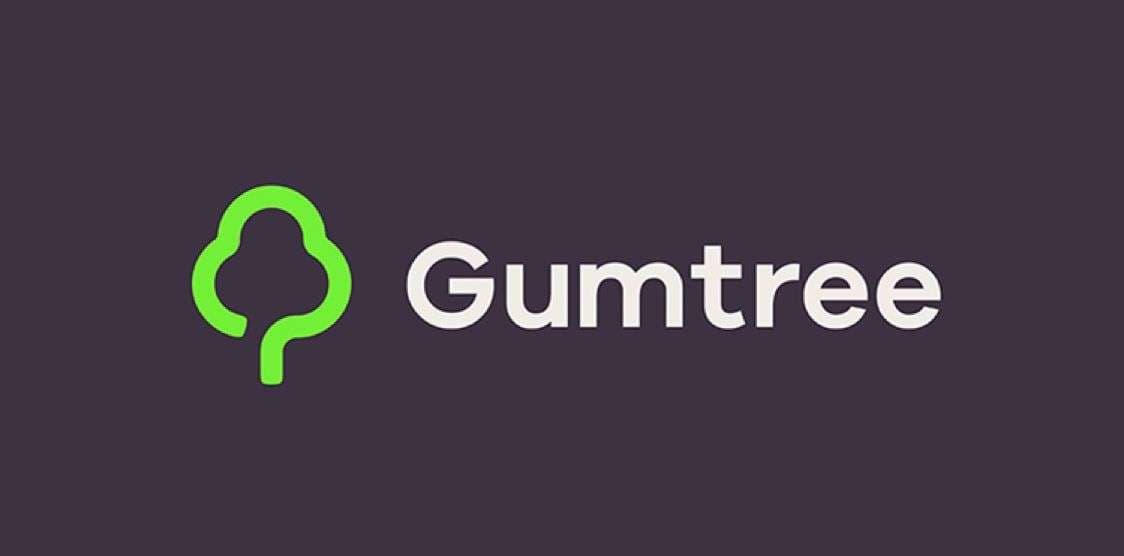 For those who want to retain complete control over what they sell, and who don't want to share the proceeds with the platform they're using, Gumtree is perhaps their best bet.
It allows users to list virtually anything for sale, and so long as they don't choose to have their ad displayed at the top of its relevant page, it's completely free.
That said, there are a few minor drawbacks, with the first being that its localised nature means listed items will be seen by considerably less potential buyers.
On top of this, Gumtree is less regulated than eBay or Amazon and doesn't operate a ratings system for users. Because of this, there's less impetus and pressure on potential buyers to come through and actually purchase an item after making an offer.
That's not to say that buyers are often unreliable, but it is to say that there's a little less protection for users on Gumtree, something which they should bear in mind before making a decision on where to sell.
However, one advantage of the platform is that it allows people to sell items that wouldn't be possible to sell on Amazon, such as older sofas, furniture, cars or anything else that wouldn't find a listing on the latter site.
On occasion, it also enables sellers to avoid having to pay for postage, since often they can simply arrange to have the buyer pick up the sold item.
And once again, it does allow vendors to keep all of what buyers pay, something which could make a considerable difference when selling more valuable items.
Vinted

For those who have lots of old clothes they no longer wear, Vinted is perhaps the website of choice.
Founded in 2008, it works pretty much like Amazon Marketplace or eBay, with sellers creating and profile and then listing whichever items they wish to flog.
This requires them to take a few photos, write a description, and set their own price, after which they simply wait for a buyer to come along.
Once this has happened and the buyer has paid for the shirt, skirt or jumper, the seller then posts the item and proceeds counting their cash (bearing in mind that "cash" will be entirely digital here).
And on Vinted, this cash may potentially be higher than it would be on eBay, since the platform takes commission from the buyer rather than the seller, adding 4% to the asking price.
Alternatively, rather than choosing to have money deposited in a bank or PayPal account, sellers can choose to be credited to their own Vinted account, so that they can quickly and easily spend their gains on some new (second-hand) clothes of their own.
There's also the option to swap clothes with other users, although if they're using the platform to make some extra money this might not be a particularly enticing option.
Nonetheless, it highlights how Vinted offers sellers considerable leeway in how they use and take advantage of the site, and while it isn't as big as an eBay, it potentially offers greater gains so long as sellers find the right buyer.
Conclusions
And just as with the other platforms surveyed above, it also reveals how the internet provides an expanding range of options for those who need to convert their older, unwanted belongings into extra cash.
That's because, aside from dedicated websites for used clothes, there are also venues for electronics and old mobile phones, as we've individually covered in the past.
The thing to remember, however, is that before choosing a platform to use, it pays to take a moment to consider what is being sold and the time available for selling it.
If very little time is available, then outlets such as musicMagpie (or Computer Exchange) are probably the best, since even though they offer lower rates for second-hand gear, they enable sellers to offload old gear in one fell swoop.
However, if sellers aren't in a massive rush, than eBay or Amazon would be better, since they enable sellers to set the maximum prices possible.
Gumtree is even better in this regard, since even though the smaller audience/market means that sellers may have to wait longer to find the perfect buyer, the seller gets to keep 100% of what they're paid.
And getting paid is what it's all about, especially when the UK is hanging onto old possessions worth as much as £32 billion.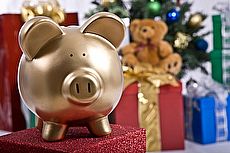 8 December 2017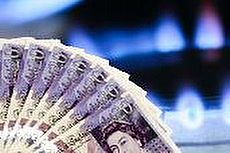 8 December 2017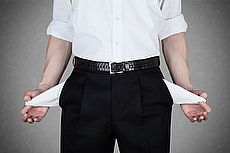 7 December 2017
Follow us or subscribe for FREE updates and special offers