Right to reject credit card interest rate increases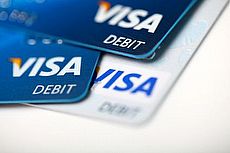 "My provider just sent me a letter saying that they're going to increase my credit card interest rate. Is this legal? What can I do?"
It's perfectly legal for credit card providers to change interest rates.
However, over the past few years credit card providers, regulators and Government have been negotiating on the circumstances in which interest rate increases are acceptable and, crucially, when cardholders should have the right to reject an increase in interest rates altogether, so there is plenty credit cardholders can do in this situation.
As far back as December 2008, credit card companies pledged to improve the information they offer to those facing rate hikes.
But it wasn't until February 2011 that we saw a legal requirement for lenders to notify changes of interest rates, generally in writing, before the changes take effect, under the Consumer Credit Directive.
Negotiating interest rate rises
Credit cardholders that are unhappy at having received an increase in interest rates (and who wouldn't be?) can negotiate with their lender.
It might sound like a hiding to nothing but the strategy has been successful in the past and it can be particularly effective in cases where credit card providers have breached the Lending Code guidelines on interest rate increases.
Under the Lending Code credit card providers:
SHOULDN'T:
Increase rates in the first year of card membership: providing the card holder has not breached the card's terms and conditions.
Increase rates more than once every six months: providing the card holder has not breached the card's terms and conditions.
Increase rates when a customer is in serious debt: meaning more than two months behind with payments or has asked a not-for-profit debt advice agency to call the provider to inform them of a debt problem.

Credit cardholders facing a rate rise on top of serious debts can get this vital help from free debt help organisations.Find one here.
SHOULD:
Give 30 days notice of an interest rate increase: this period allows cardholders time to negotiate on the points above. It should also be enough time for them to close the card and go elsewhere or reject the rate rise (see next sections), if they want to. Additionally, notification of a change to interest rates is now a requirement under law as well as a guideline.
When negotiating with a credit card provider on the phone doesn't seem to be working, writing a formal letter of complaint can often be more effective.
Taking steps to resolve the problem is also a prerequisite of seeking assistance and/or making a complaint about the lender to the Financial Ombudsman.
The ombudsman is completely independent and designed to make it easy for people to approach them. Their complaints procedure is simple and doesn't require the complainant to ever appear in person.
The Ombudsman will contact the company on the complainants' behalf. The lender can then decide whether to settle or to argue the point further with the Ombudsman.
Rejecting interest rate rises
Credit cardholders have 60 days, from notification of a rate change, in which to accept or reject the interest rate change.
Rejecting a rate change means that the credit card will be stopped (cardholders will no longer be able to use it for purchases, for example) but the cardholder will be able to pay back any debt accrued at the original interest rate.
Although the debt has to be paid back in full at the original rate, though, it doesn't have to paid back in full in a short period of time.
Since credit cardholders couldn't reasonably have been expected to be asked to settle the balance in full at short notice, this must be a 'reasonable' amount of time. If the cardholder only made fairly small payments every month, for example, they'd be expected to make about the same amount of payments.
Closing and switching cards
Those with an outstanding balance on their credit card might consider looking at a 0% balance transfer credit card (guide here), for example.
This would allow them to pay back the debt at 0% for an introductory period, which is likely to be much cheaper than paying back at the cheaper rate after rejecting the rate hike as above.
Why do providers increase rates?
A sudden increase in a credit card interest rate is sometimes known as rate jacking.
The reason that card companies became more eager than before to increase the amount of interest they charge people is simple: they felt the recession and were seeking ways of making more money.
The way lenders saw it, the risk which a customer can represent will change over time and "risk-based re-pricing" helped to ensure that the price of supplying credit and the risk of the customer defaulting stayed balanced.
As we update this article in 2014, fewer credit cards are being repriced in this way. But some still are and for the same reason.
In real terms, this means that the interest rate charged is linked to the customer's credit rating.
This was always the case and credit card providers have always had the option to change interest rates it's just that now they're taking more advantage of that option.
For more information on risk-based pricing see our full guide here.
Some of the reasons card providers have given for adjusting interest rates include instances where: a customer consistently makes only the minimum monthly repayment (see here for a full explanation); uses their credit card to regularly withdraw cash or regularly uses a high percentage of the credit limit.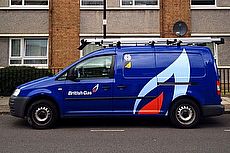 21 November 2017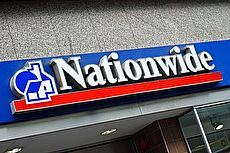 16 November 2017
13 November 2017
Follow us or subscribe for FREE updates and special offers