Reclaim PPI: the insider's guide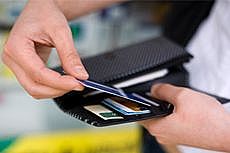 ©iStock.com/flyfloor
Think you might be owed PPI? Find out how to reclaim cash from Julie Finlay, a qualified solicitor who has handled PPI contracts for leading high street banks.
Payment Protection Insurance (PPI) is a policy that was sold with many financial products such as loans, mortgages and credit cards.
Many people have since found that PPI wasn't a suitable product for them and are therefore seeking to reclaim the cost.
However, this isn't necessarily true in every case: for many, PPI was providing valuable cover for their repayments in the event of unemployment, accident or illness.
Anyone who believes that they may have been mis-sold PPI may be able to make a claim against their lender and have all, or some, of the monies refunded to them.
But they'll first need to establish whether PPI was added to their account and, if it was, whether the product was actually mis-sold. That's what we'll look at in this guide.
How to check whether you had PPI
There are two easy ways of establishing whether PPI has been added to an account:
Most bank statements will clearly show PPI being deducted on a monthly basis. However, it's also important to check the start date of the policy too, since some PPI payments were made "upfront" as a one-off payment.
If it's not clear from our bank statements, it's worth contacting the provider directly to ask whether PPI has been added, perhaps asking for a copy of the terms and conditions which were applicable at the time of sale
Have I been mis-sold PPI?
Whether or not PPI has been mis-sold very much depends on how the product was sold and/or how it was explained at the time it was taken out.
While all PPI policies are slightly different, in essence they provide that an agreed sum of money would be paid out each month to either fully or partially cover the monthly payment due, usually for a period of up to 12 or 24 months (again, dependent on the lender's own terms and conditions).
Consequently, insurance such as this undoubtedly could prove invaluable - particularly against larger products, such as mortgages. In some cases, then, it was not mis-sold.
For those that still suspect it was, below are a few key questions that should be considered as regards eligibility to claim:
Were you specifically asked whether you wanted PPI? For example, can you remember exactly where the product was taken out and how it was explained to you?
While some consumers might have a very vivid recollection of how the policy was taken out or even have documentary evidence of it, others might not be able to recall this as easily, particularly if it was taken out some time ago.
However, it's really important to try and establish the exact point of sale. For example, was it taken out in branch or was it taken out somewhere else, such as a supermarket, or online?
This can be a very important factor for the lender when deciding whether the policy was mis-sold since it differentiates between whether the sale was "advised" or "non-advised".
Were you informed that the PPI was optional?
PPI has never been a compulsory product, nor would it ever increase a consumer's chances of obtaining credit.
PPI has always been available as a financial product and could also be purchased from other sources, not just the lender in question.
Were you informed of the key exclusion points?
Regardless of lender, most PPI policies have certain key exclusions which would automatically render a claim invalid. For example if the applicant:
was unemployed, retired or self-employed at the time the product was taken out;
had a pre-existing medical condition;
would exceed the upper age limit (usually either 65 or 70) during the lifetime of the PPI policy;
already had alternative means of meeting payments in the event of unemployment (such as savings, an employee benefits package or income protection plan). This is particularly true of anyone in the armed forces or emergency services, for example.
If any of these points are satisfied then it may be worth making a claim.
How much am I entitled to reclaim?
How much a person is able to reclaim very much depends on when the product was sold and how much the PPI was for.
Once a lender is satisfied that a refund is due, they will usually produce a full redress calculation and send it to the customer for agreement prior to any payment being made.
How far can I backdate a claim?
Generally speaking claims can be backdated to the time the policy was first taken out.
However, it's important to know that if the policy ended over six years ago then the statute of limitation means that some banks won't have records dating back any further than this.
Those who still have their original paperwork will stand a better chance of claiming successfully on these older policies - but be aware that the claim may well be limited to the information they still have on file.
Can I claim if the lender has gone bust?
It's possible to claim for mis-sold PPI even if the company that sold it to us no longer exists.
If our lender was taken over by another company, it's likely that the liability now lies with the new owner: find out who they are and make the initial complaint to them. If the new company isn't responsible for the debt, they should let us know who is.
If a lender has gone bust, however, claimants will need to complain to the Financial Services Compensation Scheme (FSCS).
If the company was registered with the old Financial Standards Authority (FSA, pre-2014), or more recently the Financial Conduct Authority (FCA), the FSCS will be responsible for covering their liabilities, including refunding mis-sold policies.
Can I reclaim if I'm in debt, or I didn't pay?
Claims can still be made against a lender even if the account is in arrears, but it's worth noting that arrears may be deducted from any refund due.
This varies from lender to lender but, in some cases, deductions can be made from a refund without prior permission.
Can I try again if my claim was rejected?
There have been several high profile cases of banks failing to handle PPI claims properly with many cases wrongly dismissed.
Those affected in these cases should have heard from their lender about redress.
Other people who are sure they were mis-sold PPI but have had their claim rejected may wish to try again. If the rejection was in the last six months, they can take their case straight to the Financial Ombudsman Service (FOS).
Those whose claims were rejected before this will need to have proof that they couldn't take their case to the Ombudsman within six months of the decision, or start the process from scratch again.
How to make a claim - reclaiming PPI
Ok, so now that we've looked at eligibility let's go on to how people make a PPI claim.
Is paying a firm to reclaim PPI worthwhile?
There's no need to pay a claims management company at all.
While there are now many claim management companies (CMCs) dealing with mis-sold PPI complaints it's as easy to claim through the lender direct and will ultimately save on any unnecessary fees.
CMCs seem attractive because they take over the job of dealing with the PPI seller directly, but they also charge a large amount of commission on any refund payable and they still have to obtain the same detailed information from us as the lender would themselves to process the claim.
Making a claim to the lender directly is easy. In fact, most lender's websites now contain full details on how to lodge a claim, or we can call into a local branch to ask for guidance.
There's no need to pay a claims management company at all.
What do I need to do?
In most cases, the lender will ask claimants to complete a questionnaire.
This is a standard document produced by the FOS which collects various details about how the policy was sold and allows the bank to make an informed decision on whether it was actually mis-sold.
As part of the decision process, the lender may also contact the borrower by telephone to clarify some of the points contained within the questionnaire. This often gives the consumer a better opportunity to make their case as to why they believe the product was mis-sold, or perhaps to clarify any points that weren't clear in the application.
Click through here for a copy of the FOS consumer questionnaire.
Are there any deadlines for claims?
In March 2017, the FCA set a deadline of August 29th 2019 for PPI claims to be initiated. The deadline is intended to help "draw a line under" the PPI mis-selling scandal by encouraging potential claimants to act sooner rather than later.
One of the factors in the FCA deciding to introduce the deadline was the increasing number of claims being made about much older PPI sales, which date back beyond the six year limitation period, meaning there are often gaps in the relevant documentation.
The 2019 deadline could well see an increase in applications, so it's best to act as quickly as possible.
How are claims assessed?
Once the bank receives a claim it will send an initial acknowledgement letter and usually an information leaflet from the FOS which explains what happens in the event the complaint doesn't get resolved after a full review.
The acknowledgement letter is also likely to set out when a review is likely to take place and perhaps detail some of the initial timescales involved. This will vary from lender to lender.
If a claims management company (CMC) has been instructed, the claim will be handled in exactly the same way, although the lender will also advise the customer that all correspondence will be dealt with via this third party, as opposed to with the customer directly.
It is then up to the customer to maintain contact with the CMC for any further updates as the claim progresses.
The bank then has eight weeks from the date it received the complaint before the matter can be escalated to the FOS, although it can request further time if additional information is needed.
Once the lender has fully assessed the PPI complaint - and perhaps requested further information by telephone - it will then decide whether or not to make an offer of compensation.
Should I accept the first PPI offer?
The bank is likely to reach one of three conclusions when assessing a PPI complaint:
It can reject the claim in its entirety, although it must give full reasons for doing so.
It can partly uphold the claim and make an offer of compensation. For example, if it agrees with some - but not all - of the complaint points raised.
It can uphold the claim in full and make an offer of compensation.
In addition to producing a redress calculation relating to the actual refund of PPI, the bank should also apply interest at a rate of 8% (which is the same amount a Court would award interest under the County Courts Act 1984) and may also offer a D&I ("distress and inconvenience") payment of £300, although the latter is not obligatory.
It is entirely a matter for the complainant as to whether they accept the initial offer or escalate the matter to the FOS.
What should I do if my claim is rejected?
The bank must give a full reason for rejecting a claim.
Since this is likely to be their full and final decision it will then be necessary to escalate the complaint to the Financial Ombudsman Service for further review.
As mentioned above, this must be done within six months of receiving the rejection. It is entirely free of charge to the customer.
The majority of PPI cases that are referred to the FOS are actually awarded in favour of the customer so it's certainly worth pursuing this step if necessary.
Taking a claim to the FOS
It's relatively easy to take a claim to the FOS. They will initially ask for copies of all documentation in order to fully consider a claim and perhaps request some further information over the telephone.
To assess the case properly, the FOS will contact both the lender and the customer to fully establish all the facts and then make an informed decision on what the business (the bank) should do.
Whilst much of the necessary information is contained on their website they can also be contacted on 0300 123 9123 or 0800 023 4567, and they are happy to provide advice on what they can do in the event of a dispute.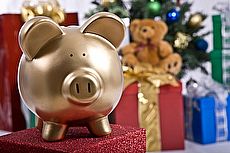 8 December 2017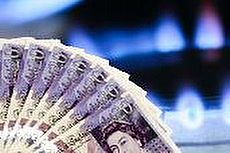 8 December 2017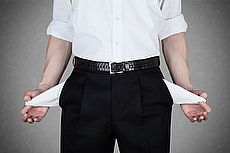 7 December 2017
Follow us or subscribe for FREE updates and special offers