Are premium bonds worth investing in?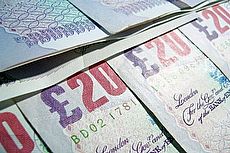 With interest rates on savings accounts so low, can Premium Bonds offer better rates of return?
In a word, no. While the returns on savings accounts are best described as miserly, there is often no return at all on Premium Bonds.
What Premium Bonds do offer is hope in the form of chances to win prizes of up to £1 million.
That's proved popular among the UK population: more than 22 million of us own more than £66 billion in Premium Bonds - with more than 90% of bonds bought since 2000.
Why aren't they worth it?
Premium Bonds are Government issued lottery bonds administered and issued by National Savings & Investments.
The Government pay interest on the bond but rather than giving it to the bond holder, they pay it into a mass prize fund.
Each month, a lottery distributes tax-free premiums from the fund, which range from £25 to £1,000,000.
Minimal chances of winning
More than one million prize-winning Premium Bond numbers are chosen every month by ERNIE - an intentionally cutesy acronym for Electronic Random Number Indicator Equipment.
The odds of winning the hallowed £1,000,000 are at least 29 billion to 1 - a reflection of the introduction of a second monthly £1 million jackpot in August 2014.
The odds of winning any prize, from the minimum value of £25 up, are quoted as being 30,000 to one.
Another way to look at it is by studying the numbers of available prizes. Figures on the NS&I site show that in March 2017, there were more than 2.2 million prizes awarded, totalling more than £70 million.
Of these, 2.1 million were for £25; 71,900 people each won £50 or £100, and just under 5,750 prizes were of £500 or more.
However, there were more than 67.5 billion eligible Bond numbers in the draw.
To put it simply, the chances of winning anything at all are slim - and the advice service that provides assistance to the lucky ones stresses the importance of making the most of any winnings.
Better off saving
Though someone with the maximum £50,000 of bonds might expect to win relatively frequently, they'd get far more if they invested in a savings account.
For example, £50,000 in one of the best two-year savings accounts available at the moment, paying 1.5%, would earn them £750 in the first year, and a further £760 in the second year.
By contrast the average "interest rate" on Premium Bonds works out at just 1.25% or £625 per year - and from May 2017, that's going to drop to 1.15%, or £575 per year.
Unlike previous rate changes, this shouldn't affect the odds of winning, which NS&I say will remain at 30,000 to one.
But it is the third time in four year the "rates", based on payout values, have been lowered: before June 2016 they'd been 1.35% (with odds of 26,000 to one) and prior to August 2013, they'd been 1.5% (odds of winning 24,000 to one).
Even though savings rates as a whole have been poor for some time, the earning potential on Premium Bonds has been dropping too, so they still don't make any better an option.
Find out more about other savings accounts here.
Common myths
Because of the low odds of winning, and the lack of returns on investment for everyone else, numerous myths have sprung up around Premium Bonds over the years.
Most seek to cast doubt on the randomness of the prize allocation. Some say that there is a southern bias, while others claim that only those with the maximum allocation stand a chance of winning.
In response, NS&I released a myth-busting FAQ in 2012 [pdf], and they regularly provide updates following Freedom of Information requests.
Why they might be worth it
So what's the appeal?
There's no denying that Premium Bonds are more interesting than other traditional savings products, mixing the excitement of chance with the solidity of being Government backed.
Security
In troubled economic times, people and investors often turn to bonds because they're guaranteed - and in the case of Premium Bonds, backed by the Government Treasury, they are 100% safe.
However, it's worth bearing in mind that nowadays the Government backs UK-regulated savings accounts up to £85,000 per person anyway - more than 50% more than the maximum permitted investment in Premium Bonds.
Thinking ahead
Premium Bonds can only be bought by those aged 16 or above, and since August 2015 the minimum purchase for new savers has been 100 bonds, costing £100. At £1 each, they can be bought in multiples of 10 after we've spent our first £100 on them.
They're often bought as gifts for children from older family members: parents and guardians can buy them online, over the phone, or by post; grandparents and great-grandparents can also buy them but only by post.
Once a bond is made out to a particular person, it can't be transferred. Bonds also cannot be held jointly.
That means that a child who is bought bonds when they're young has a guaranteed pot of money waiting for them, with the added appeal of the prize draw making them more exciting than other methods of investing for the future.
Losing out
However, it's unwise to view the bonds as static money. As inflation rises, the inherent value of the bonds decreases. For those who fail to win few or, indeed, any prizes, the pot of money invested can become smaller and smaller in real terms.
After a couple of years when inflation stayed well below 1%, it's been rising steadily since summer 2016 and CPI is now at 2.3%. Although most savings accounts are struggling to keep up with that, Premium Bonds are suffering just as badly - and that's if they earn their holders anything at all.
People who do come up lucky can claim their money at any point, but the bond becomes void 12 months after the holder dies.
Bond holders may opt for their prize money to be reinvested in yet more bonds. In this way they can act as a form of compound interest, with the winnings used to create the potential for yet more winnings.
All the same, there are around 1.3 million unclaimed Premium Bond prizes, worth almost £54 million - often as a result of people moving or changing their details and not informing NS&I.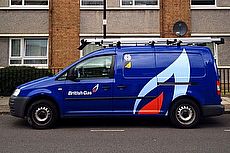 21 November 2017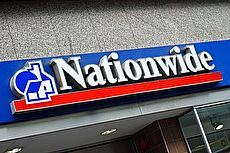 16 November 2017
13 November 2017
Follow us or subscribe for FREE updates and special offers